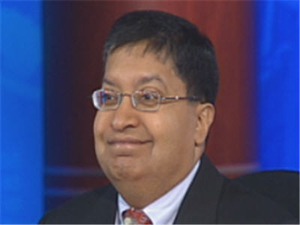 Looking into the next twelve to eighteen months, more focus will be required on steak in the form of quality change and less on sizzle of the type purchased at great expense since late 2008. However, we do not buy into expectations for a double dip into recession as emerging areas like China remain in expansion and because in most industrial countries, central banks remain accommodative, including those that have raised interest rates. After a half decade of markets being momentum driven, the latest twist may now need value investors to discern enough incentive to return. On overall market disruption risk, we would draw attention neither to the Chinese Renminbi nor the Euro but instead would focus on the Yen — against which currency hedging is appropriate. The last several months have been different from both the pre-crisis period and subsequent to September 2008. Our fixed income weights remain below normal with favor for smaller currency sovereign and strong corporate bonds, including emerging regions. The conditions of today also favor Alternate hedge investments such as precious metals and private equity over others.
In equities, the price decline that started in emerging growth in Chinese equity markets and classically expanded by June 2010 to include the largest market, that for U.S. equities. Still, we raised exposure equities at the end of May from cash, added to private equity and raised Europe from Japan. Realism is developing even if over the rest of 2010 levels are limited to regaining the peaks of the year, with exceeding them more likely after mid 2011. This potential for a global recovery cycle of give- and- take favors quality, in contrast to recent market dispositions. In economy sensitives, we see opportunity to strongly overweight information technology. It has lagged industrials which we have brought back to market weight alongside materials and consumer discretionary which added to market share in 2010 but which we underweight. Amongst restructuring candidates, like in the 1990s consumer staples evidence need for a cost containment cycle. We instead overweight Energy where the Gulf of Mexico debacle may accelerate consolidation favoring large, strong companies. In contrast to our overall theme, our overweight in Healthcare requires momentum investors for pharma/biotechnology while delivery favors medical products and services. With market predisposition for seamless recovery through 2010 into June, market weightings of the Financials rose but we are now market weight as capital strengthening requirements loom with cooling of leverage in industrial countries due to regulatory change and in emerging economies as focus on loan growth drops.
Click HERE to read the complete article.