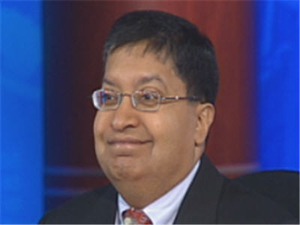 From geopolitical events to reduced credit ratings, even as global growth recovers, the market challenge into mid 2011 is that of suspending the suspended disbelief that has recently prevailed from junk bond yields to equity gain. More discrimination in favor of quality and of delivery is likely to result in uneven markets to mid- 2011 to be followed later, when accompanied by lessened policy uncertainty, by potential strength in anticipation of 2012. We reiterate that much will depend on the political window of the next six months. From politics, our takeaway is that much more has changed than is generally accepted. It is not an unusual psychological reaction to traumatic stress from accidents to war.
In economic or market terms, an important shift to less pliant emerging countries is already underway, lately likely to be epitomized by Egypt long intellectually and culturally leading the Middle East but earlier seen from China to India to Turkey to Brazil. Amid the fluster over Egypt, much overlooked have been important political developments in advanced countries. Alongside foreign policy particularly, a defining period looms for the administration of US President Obama from the release of the State of the Union message, FOMC statement, CBO projections and FCIC report all in a week. Similar defining challenges lie for Europe on fiscal cohesion discussions and in Japan with its credit downgrade apparently on a lack of political economy cohesion. In the markets themselves even as revenues recover, in addition to the sharp rise of food commodities, the rise of crude oil prices has the potential to add to consumer pressures and to the clipping of corporate margins to a greater degree than appears incorporated. Despite strong GDP growth, first Chinese and lately Indian stock markets have entered corrective phases. Despite buttressing by Europe and the IMF, sovereign bond yields in Greece and Ireland are up sharply. Within our barbell strategy of above normal cash and quality investments, particularly energy stands out as having long honed political risk assessments as does information technology with growth characteristics that are of appeal in advanced and emerging situations alike.
Click HERE to read the complete article.
Article viewed at: Oye! Times at www.oyetimes.com