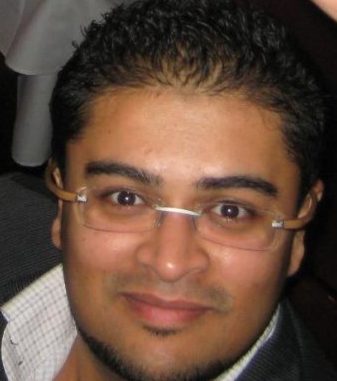 Creating a brand for others or for a company can already be a stressful and time consuming task, but self branding can potentially seem harder than walking barefoot on hot coals. The process of discovering your personal brand forces you to consider who you truly are, what you honestly know, and what you have to offer to your audience.
Where it begins to get just a bit more interesting is having to translate your vision into words. In conveying your thoughts to the world, you have to walk the fine line of confidence versus arrogance, cleverness versus trying too hard, and being knowledgeable while not coming across as condescending.
How can you keep your brand, blog and presence fresh if you don't have too much time to invest? Recycle. There's no shame in it – take what's been said before, or concepts that you have learnt thru your education or experience and offer your perspective on how to do it bigger and better.
You may ask, "If it isn't broken, why fix it?" To take something proven and improve on it is where you add value and help your audience grow and make more money without having to invest in net new concepts – all they have to do (with your help of course) is simply build on what they have invested in already. (Just don't forget to reference your sources and give credit where it's due!)
In the end it boils down to two words: Honesty & Integrity.
As with any relationship, in order to make it successful, honesty and integrity are most important. Your personal brand should not represent who you'd like to be but rather who you truly are.
The key here is to recognize that your brand encompasses you as a package; it's everything to do with you and your company beyond a logo and colors. Remember, people are always most likely to buy from and hire people they follow online and thereby subconsciously trust.
(And as an FYI, just because you have a picture of yourself on your site or blog it hardly means you've built a personal brand
J
People are less likely to remember a face than what you say when compared to the value you add to their business and what you represent to them and your community).
Next time, we'll build on these concepts by talking about extending your personal brand in order to reach out and leverage other tools such as Twitter, LinkedIn and Facebook. Until then, be consistent and above all be honest about who you are and what you have chosen to represent – Good Luck!
I leave you with a thought from the book Brand Warfare by David F. D'Alessandro:
"The truth is the best brands, like the most interesting people, have a keen sense of self."
About the author: Sanju Ganglani

With over 7 years of experience with 3 of the largest hardware and software Fortune 500 companies, Sanju Ganglani is the president of gang&lani productions, a Mississauga based custom marketing services company specializing in brand management, web marketing, event management and revenue generation planning.
You can reach him at sanju@gangandlaniproductions.com,
or find him on twitter @gangandlani, on facebook.
Please visit www.gangandlaniproductions.com for more information