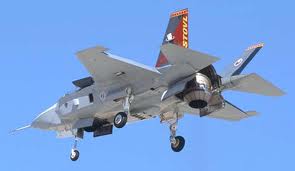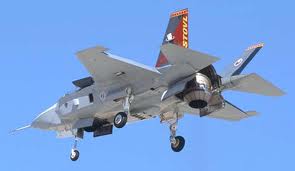 Like many of you, I enjoy this lazy Sunday to catch up on my reading, browse through the newspaper, and watch a little TV. Imagine my surprise when calling up Google news, I see this headline from the Ottawa Citizen: Canada's F-35s: Engines not included with the clarification "Government will be required to provide powerplant for stealth fighters, documents show".
"What the hell?" Believe me, I'm toning my rhetoric down for this article.
The Conservatives have continually demonstrated a logic in justifying some of their actions which defies belief. There have been times when listening to their presentation of facts and figures to explain how they arrived at the conclusion that such and such a thing needed to be done I have been angrily offended. Why? Do they think I'm an idiot? Do they think I'm illiterate? Do they think I am incapable of adding up two plus three myself? And no, the answer is not four.
Back on July 24, 2010, the National Post published an article entitled Marc Garneau: How much are the planes really worth? in which Mr. Garneau himself, Liberal MP for Westmount-Ville-Marie, Liberal critic for Industry, Science and Technology, and need I remind you, former astronaut, criticized the Conservatives for their procurement policies regarding these F-35s.
Even though this is one of the biggest single military purchases in Canadian history, even though this aircraft is not yet certified, and even though a proper assessment has not been done to determine the future needs of our Armed Forces in the context of our foreign policy, they have forged ahead with this purchase without a single competitive bid.
I put the above words in bold, not Mr. Garneau.
Last year, there was the riotously funny story of Stockwell Day justifying a nine billion dollar expenditure on new prisons because "unreported crime" was on the rise. (see Stockwell Day Dreaming the Numbers – Oye! Times, Aug 5/2010) The reporters had a field day with Stockwell saying that if crime is unreported, the police don't investigate. If they don't investigate, they don't arrest anybody. If they don't arrest anybody, there's nobody to put in jail. No matter what stats may have said about supposed unreported crime, those crimes are unreported. Instead of offering a program to do something about this, they just want to build new prisons. Crazy.
Back to the Citizen:
The proposed F-35 purchase, estimated to cost between $14 billion and $29 billion depending on what figures are used… The DND documents… obtained through the Access to Information law… "Engines are provided as gov't furnished equipment," noted the documents. The term "government furnished equipment" signifies that the engines are being provided separately by Canada. It is unclear how much extra the engines will cost or whether there would be additional costs for installing the power plants into the fighters.
The Conservatives say the deal is worth $14 billion but Parliamentary Budget Officer Kevin Page has pegged the deal at $29 billion. No matter what the number is, the question now is what are engines going to add to the deal? Harper has said the cost per plane is $75 million however Mike Sullivan, a senior official with the Government Accountability Office, estimates that the F-35 model that Canada is buying will cost between $110 and $115 million.
U.S. defence specialist Winslow Wheeler, who has also raised concerns about the F-35, has warned that the extra cost of an engine could boost the price of an aircraft for Canada to around $148 million.
What!?!
"If Canada's government can get an F-35 for the mid-70 million dollars per airplane, well they should sign a contract right now and get it delivered," said Wheeler, an analyst with the Center for Defense Information in Washington. "Because I can promise you nobody on this earth will ever get a flying F-35 for $75 million per copy. It's pure fantasy."
Should I swear? I hear alarm bells. I see flashing red lights. Sirens are going off all around me. Why? It's part of my bull manure detection system and this thing has so many unanswered questions, so many contradictory "facts", that I'm asking myself if the Conservatives have the foggiest idea of what they're doing. Leadership is not defined by doing things; it is defined by doing the right things. I am outraged because I'm being bamboozled.
Unfortunately, I'm guessing that we are so far stuck in the mud right now that the penalties to be paid would be so freakin' crazy that we probably couldn't back out of this even if we wanted to. So, no matter what the Liberals or the NDP may say about cancelling this, we may be on the hook and there's nothing to do about it.
Gee, if I remember correctly, there's an election coming up. I wonder if there might be a way of sending Mr. Harper a message expressing my displeasure in his performance at the helm of the good ship Canada.
References
The Ottawa Citizen – Apr 17/2011
Canada's F-35s: Engines not included
Government will be required to provide powerplant for stealth fighters, documents show
by David Pugliese, The Ottawa Citizen
Click HERE to read more from William Belle
Article viewed at: Oye! Times at www.oyetimes.com