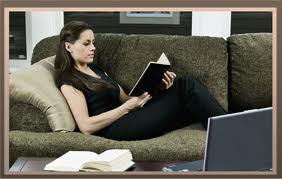 You can publish this article on your website as long as you provide a link back to this page.
This article was last updated on April 16, 2022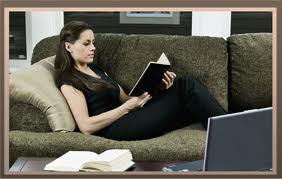 Well, c'est la vie. There was no winning ticket for the almost seven million dollars of the 6/49 or $6,780,782.70 to be precise. Where the heck does the seventy cents come from?
Come Monday morning, when the OLG prize offices open, we will be seeing a number of winners skipping merrily down to pick up their boatloads of moo-la. As I said yesterday, I have no idea where the various news outlets manage to report on where the winning tickets were purchased because I can't find that information on the OLG web site. Nevertheless, I read:
iNews880 says six winning tickets were purchased in Alberta: three tickets were bought in Edmonton, one in Calgary, and two more outside the major centres.
OLG says that the fifty million dollar pot was split three ways.
CNW (Canadian Newswire) tells me that two of the three winning tickets were purchased in Ontario and the third in Quebec.
CNW in another article really gets specific by saying that of the two Ontario tickets, one was purchased in Toronto and the other in Sarnia.
As for the MaxMillions, CNW lists:
$1,000,000 ticket, Toronto
$1,000,000 ticket, North Bay Region
$1,000,000 ticket, Newmarket Region
$500,000 ticket, Oshawa
$500,000 ticket, Woodbridge
A Lazy Sunday
Sundays are a great day to laze about, catch up on a few personal chores, and read the things you don't have time for during the week.
The Washington Post has a charming story about a guy who arranged with the paper to insert something special into the early Sunday morning edition of the crossword puzzle: his marriage proposal. He goes out and gets a copy of the paper then the two of them sit down on the couch to do the puzzle together.
39 Across: " 'Casablanca' screenwriter Julius or Philip."
Answer: Epstein.
37 Across: " 'Shakespeare in Love' role"
Answer: Marlowe.
"Am I losing my mind?" Marlowe Epstein wondered.
It wasn't until she landed on 51 Across that she figured out what was going on.
"Words with a certain ring to them," she read aloud.
"Will you marry me," she suggested, and looked to her boyfriend, Corey Newman, for agreement.
He agreed more than she realized. Newman pulled out a diamond ring. Down on one knee, he repeated the words back to her. "Marlowe, will you marry me?"
Read the article, check out the video.
Reuters is reporting that the U.S. will have to raise its debt limit. Hmmm, is America eventually going to go bust? Just how much debt can anybody carry?
You can read my review of the new action-thriller Hanna however Mischa is none too happy with me. I didn't like the movie; no, I was indifferent to the movie, so I admit, others may love it. I'm still going to add, "Caveat emptor".
I wrote about the divorce from hell and how a woman Tricia Walsh has the distinction of being the first to use YouTube as a means to publicize her position during her marital split.
Okay, maybe I'm beating this one to death, but I watched these videos last night again and was quite enamoured by them. A 23 year old man by the name of Forsyth dances to the tunes of Parov Stelar. Forsyth is original; he's got some interesting moves. And Parov is one of the originators of a musical genre called Electroswing. The two together provide some interesting viewing. Check it out!
The Digital Story of the Nativity
This is a little out of season, but is funny nevertheless. It is the Christmas story told with modern technology. Quite amusing and quite original.

Lots happening in the world; it's going to be a busy week. See you all around the pages of Oye! Times.
6/49: Wed, April 20, 2011: $10,000,000
Lotto 6/49: One chance in 13,983,816
Lotto Max: Fri Apr 22: $32 million (No MaxMillions)
Lotto Max: One chance in 28,633,528
All the latest winning numbers
You can visit the Lotto web site and check out all the latest winning numbers including Poker, 49, Lottario, Keno, Pick 4, Pick 3 and Payday. Of course, all the Encore numbers can be found there as well.
Click HERE to read more from William Belle
Article viewed at: Oye! Times at www.oyetimes.com