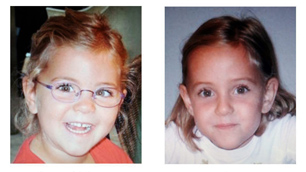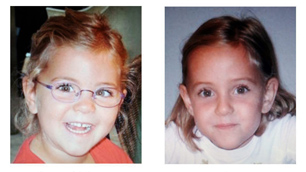 On February 7, we reported on a bizarre case where a father in Switzerland kidnapped his own daughters. (see Search for kidnapped twins after father commits suicide, Switzerland)
Mathias Schepp, 43 and his wife, Irina Lucidi, 44 separated last August. About a week ago, Irina asked her husband for a divorce. On January 30, Mr. Schepp took their six year old twin daughters, Alessia and Livia, from their home in St-Sulprice, Switzerland where they were living with their mother. On Friday, February 4, Mr. Schepp killed himself by jumping in front of a high-speed train in Cerignola, Italy, where police found Ms. Lucidi's car stolen by Mr. Schepp when he took the kids. No one knows where the two children are.
Police in Switzerland, France and Italy have been following up leads and discovered that the trio did pass through Marseille and were seen on a ferry going to Corsica. However, from there, traces of the these people are slim until the father was found in Cerignola.
The BBC is reporting (see video clip), a letter has arrived at the home of the girls' mother in Switzerland which paints a grim picture of the probably fate of the children. According to reports, 43 year old Mathias Schepp wrote, "They are resting in peace; they didn't suffer." Speculation is that he may have thrown them off the ferry going from Corsica to Italy but no one can confirm anything at this point. The chances of discovering the bodies, if they inde3ed are now dead are very slim.
New lead?
AFP has a new story today of a resident of the port town Propriano, Corsica who claims to have seen Mathias Schepp and his twins when they got off the ferry. Apparently Olga Orneck went out on the morning of February 1 to buy a newspaper when she saw these people. She explained that Propriano is a small village and strangers are easily spotted. Orneck was able to identify Mathias Schepp from a photograph.
But the unusual part of this identification of Mathias and the twins is that Orneck is reporting the trio was in the company of a woman, also a visitor to Propriano. Orneck said the woman and the man were chatting like they knew each other quite well.
The AFP article also writes:
According to the Italian news agency ANSA, Schepp said in his last letter to his wife, postmarked the day of his death in the Puglia town of Cerignola, "I will be the last to die. I have already killed the girls. They did not suffer and now they are resting in a tranquil place. You will not see them again."
Click HERE to read more from William Belle
Article viewed at: Oye! Times at www.oyetimes.com