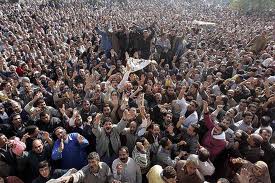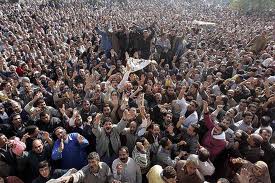 The following seven demands were presented last week to Vice-President Omar Suleiman by Egyptian youth who have been rallying in Liberation (Tahrir) Square for the last 17 days:
1. Resignation of President Hosni Mubarak
2. Dissolution of Parliament and the Senate
3. Ending the 30-year-old state of emergency
4. Forming a transitional national unity government
5. Electing a new parliament that will amend the constitution
6. Prosecuting all those officials responsible for the murder of more than 300 martyrs
7. Prosecuting all those corrupt officials and those who pilfered the wealth of the country
President Mubarak, Vice-President Suleiman and Prime Minister Ahmed Shafiq claim that they have met 90 percent of these demands.
This is an outright lie since so far none of these demands have been met.
Even if Hosni Mubarak resigns today as expected and transfers power to Omar Suleiman, who is viewed as a Mubarak II, the people's demands would not have been met since Egypt will still be ruled by the same regime.
Egypt has been ruled by the army for 59 years and the people are now demanding true democracy where they can freely elect their own government.