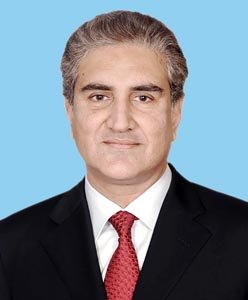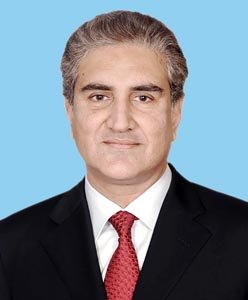 Some members of the Pakistani establishment and especially those agencies (nowadays this role has been taken over by the Jang Group of Newspapers), which have assumed the role of determining what is 'national interest of Pakistan', and who is loyal, and who is anti Pakistan, have perhaps done more damage to Pakistan than known enemies of Pakistan. It is unfortunate that every blunder, be it at national level or in foreign affairs, is made in the name of 'national interest of Pakistan'. People of Pakistan are perplexed as they fail to understand what is 'national interest of Pakistan. People are further bewildered when some of these leaders, perceived and declared as 'anti Pakistan' or 'security risk' are sworn in to hold some kind of office in Pakistan. There are many examples where people declared as an 'Indian agent' or 'traitor' had taken high public office; even those who had no Pakistani nationality or rescinded it, had an opportunity to become Prime Minister of Pakistan. Once these people have decided that something is in the 'national interest of Pakistan', they will pursue that agenda without having any system of check and balance and appraisal. If any one dares to criticize what they do in the name of 'national interest of Pakistan', he/she is declared as 'anti Pakistan'. Similarly if a Pakistani person criticizes Pakistan government, or holds demonstration against the government policy, he is declared as 'anti Pakistan'.
Now closely read what the Nincompoops (even the Senior Diplomatic Correspondents and Group Editors don't have slightest idea as to what they are talking about what to talk of Cubs like
Ahmad Noorani)
in the Jang Group of Newspapers have been filing in their Rag called The News International and also do read as to what they file in and Indian News Magazine and do use the same yardstick of Loyalty and Patriotism through which these Third Rate Pakistani Journalist judge everybody else (keeping in mind the Hyper Pakistani Nationalism)

ISLAMABAD: President Asif Ali Zardari has asked the Foreign Office in categorical terms that Raymond Davis should be given diplomatic immunity and for this purpose the Foreign Office should immediately issue a backdated letter notifying Raymond as 'member of staff in US embassy, Islamabad', top Foreign Office officials confirmed to The News. After taking lengthy briefings and having some decisive meetings with US officials, the Presidency has told the Foreign Ministry in categorical words that for granting diplomatic immunity to Raymond Davis, all preparations should be finalized immediately. But while the Foreign Office spokesman Abdul Basit maintained a very cool "No comment" on the subject, the Presidency stonewalled all requests for a version and the outspoken and unofficial spokesperson of President Zardari Senator Faisal Raza Abidi said he would not say anything but the Foreign Office should be asked to comment. So the ball was thrown back to the "No Comments" of the FO. Sources close to Presidency, however, rejected the report. They said detractors of President Zardari are behind this baseless allegation. They said the Presidency can never ask Foreign Office to do anything illegal. Privately senior FO officials are ready to share many details. "It was clarified to the president that as per record of the Foreign Office, Raymond Davis was a member of 'consular staff in US Consulate in Lahore' so in accordance with Vienna Convention on Consular Relations 1963, he did not enjoy absolute immunity especially in the case of a grave crime and that now according to article 41(1) of the same convention of 1963 only superior court could decide the issue of immunity of Raymond Davis," a top Foreign Office source told this scribe.
REFERENCE: Is Presidency pushing for backdated immunity to Raymond? By Ahmad Noorani Saturday, February 12, 2011

http://www.thenews.com.pk/TodaysPrintDetail.aspx?ID=3952&Cat=13&dt=2/12/2011
Click HERE to read the rest of the story.
Article viewed at: Oye! Times at www.oyetimes.com