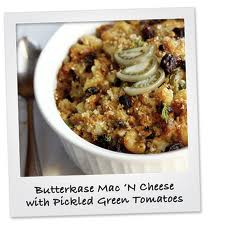 This article was last updated on April 16, 2022
Canada:

Oye! Times readers Get FREE $30 to spend on Amazon, Walmart…
USA:

Oye! Times readers Get FREE $30 to spend on Amazon, Walmart…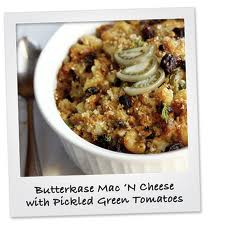 I run into the darnedest things surfing around the Internet. I look at the line "30 days and 30 ways with macaroni and cheese" and think to myself, "What!?!" Well, my curiosity piqued, I click on the link and discover a web site, a blog devoted to just that, providing a delicious and innovative way to serve up the ol' standard of macaroni and cheese for 30 days in a row. This sounds like an interesting challenge and I'm sure at first glance anybody is going to be asking themselves, "Why?" when the answer may turn out to be nothing more than, "Why not?" I guess this is sort of the same thing as asking the man why he climbed a mountain and he answers, "Because it's there."
Right off the bat, I note that the web site writes in a sidebar entitled "About Us":
Welcome to 30 Days, 30 Ways a blog brought to you by the Wisconsin Milk Marketing Board. We've collaborated with 30 different food bloggers to create 30 inventive recipes for the classic dish — Macaroni & Cheese.
Check back often — we'll post a brand new recipe each day for a month!
As of this writing, we're at day 24 and the recipe of the day is called "Asiago Fig Macaroni & Cheese" credited to The Avid Appetite. Ah, I get it. To put the site together, the Wisconsin Milk Marketing Board has called upon various entrepreneurial cooks to contribute their creativity to this basic of all dishes. The Milk Marketing Board advertises their product, milk, and the individual cooks advertise their expertise along with a link back to their own web site. It seems that The Avid Appetite is one Rachel from New York who has managed to combine her love for cooking and her love for writing into a wonderful blog dealing with the creation of various culinary delights.
For this dish of day 24, I read Rachel's rendition of the process of coming up with something original with the required ingredients of macaroni and cheese.
When the Wisconsin Milk Marketing Board asked me to be a part of the 30 Days 30 Ways Macaroni & Cheese Blog to celebrate National Cheese Lover's Day, I couldn't wait to get a little creative with an old standard. There's something inherently comforting and desirable about macaroni & cheese, don't you think? I'm not sure if it's the hearkening back to childhood or the mere richness and creaminess that feels appropriate only on a cold winter day while wearing sweatpants, but offer anyone a dish of warm, decadent macaroni & cheese and find one person to turn it down. It just won't happen!
When I saw that Asiago was on the list of Wisconsin cheeses, it seemed like a fun flavor change up from what one traditionally thinks of in this classic dish. And once I had Asiago in my pocket, I knew it needed something equally delicious to balance out the sharpness while taking the flavor profile to a whole new level.
Always one for the fruit and cheese combo, it's no surprise that my flavor hunt led to figs. Not overly sweet, a light fig topping is the perfect balance in this dish. It complements the Asiago while adding an unusual twist!
I have to admit that I have never had figs mixed into such a dish and certainly never would have considered it. Nevertheless, the article provides some photos of the completed dish and I would certainly wonder just what a mixture would taste like. Gosh, does this seem like a promising start to 30 ways of preparing the old standard? I always have to return to that famous line from the comedy troupe Monty Python: "And now for something completely different."
As I look over the other days, I see some very interesting titles:
Day 22: Smoked Gouda Mac 'N Cheese with Cauliflower and Bacon
Day 6: Easy Brie-zy Mac 'n Cheese Parfaits
Day 2: Wisconsin Parmesan and Pasta Cacciatore Frittata
Day 17: Butterkäse Mac 'N Cheese with Pickled Green Tomatoes
You have to give them credit for coming up with inventive names for the dishes. Ha! That seems to be a good way of getting our attention. Then again, those photos of each dish do make my mouth water. Mmmm, just what does that one taste like? Time to get out a saucepan and a serving dish and make a decision about which one of these recipes to try out. Bon appetit to any of the readers about to do the same thing.
References
blog: 30 Days, 30 Ways with Macaroni and Cheese
Click HERE to read more from William Belle
Article viewed at: Oye! Times at www.oyetimes.com
You can publish this article on your website as long as you provide a link back to this page.