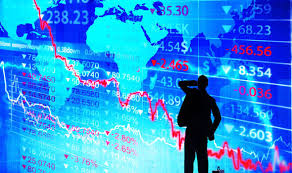 The Federal Reserve, the ECB and other central banks have been musing publically about quantitative ease. For the investor, one central issue is whether too much has been in place too long. Of course it is currently unknown which will come to pass, dislocation or the discredited seamless transition expectations of the past. However, there is method in some Federal Reserve governor comments that interest rates need to measuredly increase to provide policy reserves for the future. We see reasons to favor quality notwithstanding the profile in performance of low quality company or country debt.
Corporate reporting have become a global continuum. Currently still stressing revenue pressures have been new but also older companies with century old marque operations as varied as consumer staples and industrials. Renewed divestment, merger and acquisition (M&A) activity demonstrates the pressures to delivering growth, including for emerging country conglomerates in the tribulations of overpaying. Divergence between revenue delivery and earnings reporting have not diminished, despite exceeding frequently reduced consensus. Equity business risk assessment involves much more than ambient valuation versus interest rates reduced by fiat. Current equity valuation leads us also to stress quality of delivery and of financial structure. Performance of the financials remains crucial.
Currently, geopolitical flux emerges from the Americas to Asia to Europe. The U.S. elections and the party plenary session in China have potential to affect policy for years. On overall trade, the growth metrics of the past remain under pressure as seen in resistance to the Trans Pacific Partnership and last minute machinations over the Comprehensive Economic and Trade Agreement (CETA) between Canada and the European Union. War engulfs much of the Middle East. Diversification including precious metals appears appropriate.