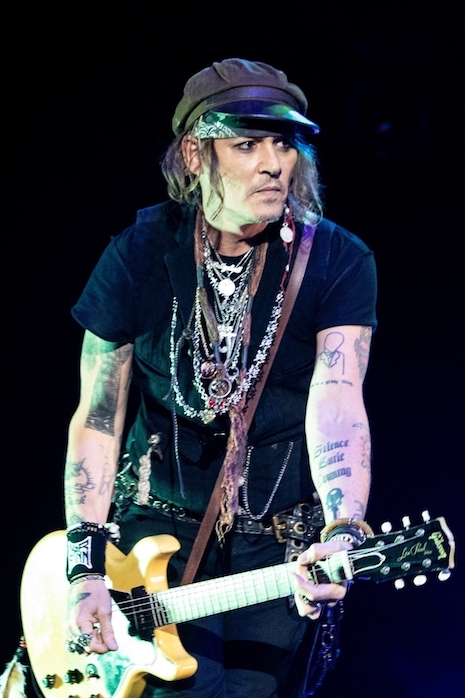 It's the recent lawsuit filed by a location manager on the set of a movie Johnny Depp was filming that clearly illustrates what Johnny Depp has become. While shooting City of Lies, the location manager arranged for overtime shooting at a downtown location because Johnny wanted two friends included in a scene. The location manager is responsible for obtaining permits and obeying city laws and the shoot time could not be further extended. Depp had been drinking and chainsmoking on the set all day, and nobody wanted to confront him – especially the director. He told the location guy to inform Johnny that time was up. When the location manager told Johnny that they had to wrap the scene, Johnny punched him twice in the ribs after screaming "Who the f—are YOU? You have no right to tell ME what to do!" The egotistical and petulant Depp then challenged the location manager to punch him in the face and said he'd give him $100,000. Depp was removed from the set by his bodyguards. Later the director, along with producers, COVERED UP for Johnny by minimizing the disgraceful incident. This cover-up, which happens so often in Hollywood, is even more toxic than Depp's behavior – especially in the light of #MeToo. Lately the self-indulgent Johnny has been blaming everyone else for his problems- money managers, ex-wives etc – but he has clearly evolved into a monster. Again, we say Amber Heard was right.
Photo Credit: BACKGRID-USA
Click HERE to read more and view the original source of this article.


Loading ...