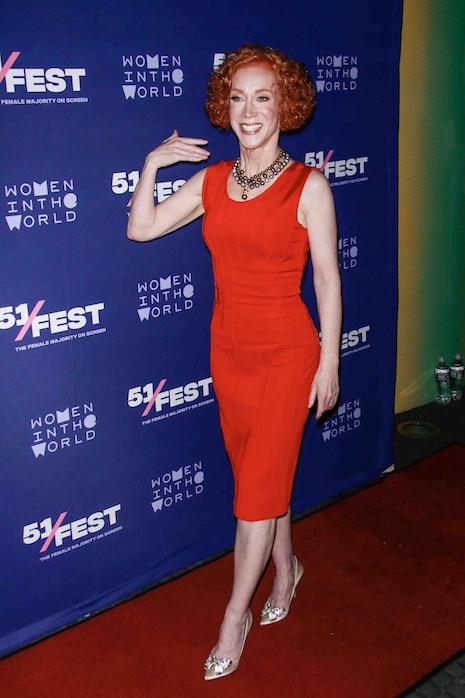 Kathy Griffin's career nightmare should never have happened. Okay, so she had a small lapse in taste with that photo of a fake Trump severed head. Comics make mistakes too. It wasn't terribly funny, but we've seen MUCH worse. Why did people overreact in such a gigantic way? Internet trolls made a big issue out of nothing – and self-righteous celebrities followed them like sheep. Other comics seemed afraid to stand up for her. Kathy should never have been blacklisted and she shouldn't have lost so much work. It's time we stopped being so easily offended and judgmental. Let's save our outrage for people who deserve it – like R Kelly. Kathy's no dummy – she made a film documenting her awful situation and yes, we are looking forward to seeing Kathy Griffin: A Hell of a Story.
Photo Credit: BACKGRID-USA
Click HERE to read more from this author.


Loading ...