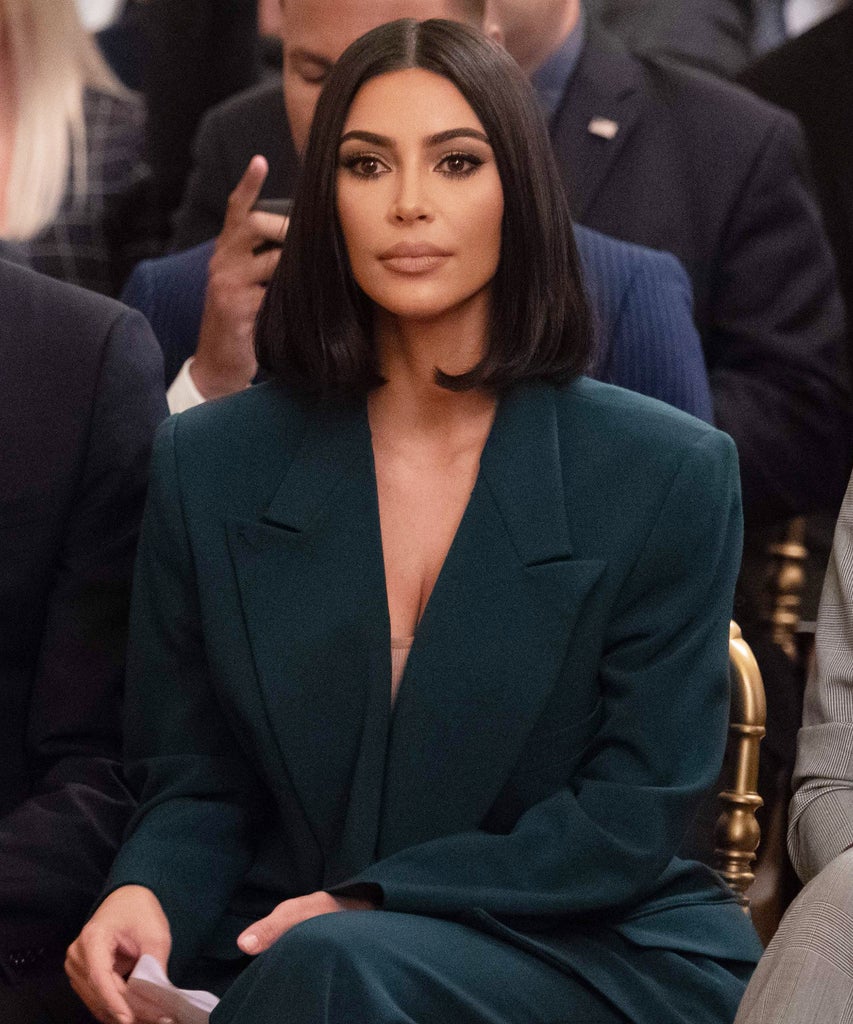 Kim Kardashian(C), Ivanka Trump(R) and Jared Kushner listen as US President Donald Trump speaks about second chance hiring and criminal justice reform in the East Room of the White House in Washington, DC, June 13, 2019. (Photo by SAUL LOEB / AFP) (Photo credit should read SAUL LOEB/AFP/Getty Images)
The season 17 premiere of Keeping Up With The Kardashians was dramatic — and it wasn't just because of Kim's annoyance with Khloé 's ex, Tristan Thompson. Kim Kardashian West got unsettling medical news during the episode. Her doctor called her to reveal that her blood tests showed antibodies that are commonly associated with both lupus and rheumatoid arthritis. Naturally, the news was very upsetting to the mum of four, entrepreneur, and reality star.
After experiencing tiredness, swelling in her hands, and nausea, Kardashian decided to see a doctor. "I feel like I literally am falling apart. My hands are numb," she said during the episode.
Kim's doctor noted to her that just because you have antibodies for lupus —which is a chronic autoimmune disease that causes your immune system to attack your body and organs such as your kidneys — it doesn't mean that you'll be diagnosed with lupus for certain. Dr. Brad Rovin, a nephrologist at The Ohio State University Wexner Medical Centre, agrees. "Having a positive test for antibodies — or proteins that help your body fight infection — associated with lupus doesn't mean you actually have the disease," he says. "Just having an antibody test can bring back a false positive, a lot of people develop antibodies at low levels, and don't necessarily have the disease." In the latter case, doctors will just want to watch for any signs of lupus at future appointments.
Rovin notes that lupus can usually be treated with specific steroids called corticosteroids, although the fatigue that often accompanies the disease is the trickiest symptom to quell. Other common marks include rashes, joint pain, and more severe manifestations can attack organs, Rovin says. He notes that the scientific community has made incredible progress with both rheumatoid arthritis — another autoimmune disorder that can affect your body and joints — and lupus.
Rovin says that neither diagnosis is a death sentence in America at this day and age — but they are conditions that have to be managed. "It's gratifying to see how much progress has been made, especially when it comes to rheumatoid arthritis," Rovin says. "But let me put it this way: Most people don't want either diagnosis."
Click HERE to read more from Refinery29


Loading ...