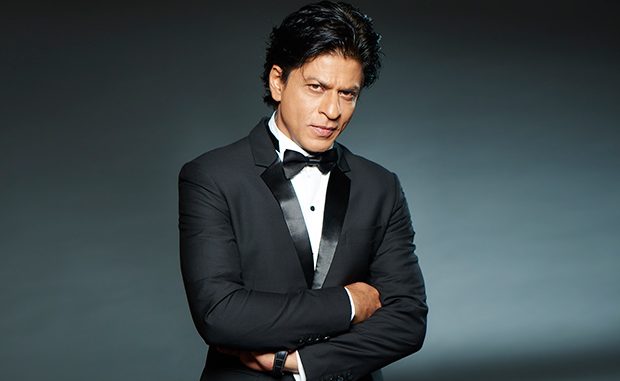 You can publish this article on your website as long as you provide a link back to this page.
This article was last updated on April 16, 2022
"Mary had a little lamb and the Nation wants to know..," and Shah Rukh Khan's wit simply went ballistic as he ripped apart the cacophonous news anchor Arnab Goswami ("don't make him famous," SRK told Karan Johar as he mentioned his name) on the first episode of Koffee With Karan season five last night. Another highlight moment was when SRK pretending to be Alia Bhatt said that President of India was Sri Narendra Modi ji. "I am doing the newspapers each morning. I have the App, the newspaper App," SRK said as Alia rolled laughing and obviously the winner of the coveted Rapid Fire hamper was decided there and then.
SRK also coined a new word and it's called, Demotional (detached but emotional). "I am demotional," Alia said instantly. When Karan Johar asked Shah Rukh Khan about his thoughts on the alleged differences that both of them have had over the years, SRK said something which was loaded with meaning, "I have to justify my nationalism and you have to justify your love for me."
Karan Johar and Shah Rukh Khan discussed the rumours of the link up stories that keep doing the rounds about Alia Bhatt." So whom do you think Alia is dating?," Karan asked. "Everybody," pat came the reply from SRK. "I am single," Alia said denying all the rumours including Sidharth Malhotra. Shah Rukh narrated how one of the finest experiences for him was the opportunity that he got of working with Mahesh Bhatt Sahab. He added that the experience of working with Alia was even better. "Alia is one of the finest actors of this generation. I'm very good with lines but Alia is even better," SRK said. He added that only thing that he would want Alia to learn is Adaiyagi.
Karan and SRK discussed the evolution of SRK after a few tough years especially when the box office returns are not in consonance with the immense popularity that the superstar enjoys. "I'm at rest but not at peace because peace is boring. I've always had blinkers but now I have even bigger blinkers as I move forward. I am in a zone where I just need to get my cinema right," Shah Rukh said.
Alia on her part said that she's competitive and wants to be the best but she's not insecurely competitive. When Karan prodded her that will she mind if Sonam Kapoor gets the best actress trophies at award shows instead of her, Alia replied that she wouldn't mind that and would rather concentrate on doing good work.
While SRK won the Rapid Fire round, Alia convincingly won the general knowledge quiz round by showing a highly competitive streak. The first episode of Koffee With Karan season 5 got off on a big note as it trended on Twitter with multiple hashtags. It was good to see Karan Johar enjoying himself after the harrowing time that he has had during the release of Ae Dil Hai Mushkil.

Source: Bollywood Masala original article at "I have to justify my NATIONALISM" – Shah Rukh Khan