I have been given an extremely difficult task. I have to pick top five films of Aamir Khan as an actor as his 52nd birthday is around the corner. Each time I zero in on my top 5 list, I can hear screaming comments like 'How can you miss that one' and the list is incomplete without the so and so film. From whatever I have known of Aamir Khan, I think he visualises in his head that which sort of emotion button he would want his audience to press in any given situation. Then he goes all out to ensure that the context of any given situation is justified to the fullest. Comedy, action, romance, pathos. It seems Aamir Khan is present in the movie theatre to observe if people are laughing when he thinks they should, crying when he wants them to, getting mesmerised with the sheer scale of action or whether they are enchanted by the idea of ultimate romance. The sheer commitment and honesty that he has towards his audience is laudable. Let me list out top five films of Aamir Khan (as an actor) that have impacted me the most. It is very tough to miss out several gems and it also spells out the sheer number of classics that Aamir has been a part of. We at Bollywood Hungama would want you to write down your top five films of Aamir Khan and we shall create a separate feature out of it.
Jo Jeeta Wohi Sikandar
Sanjay Lal's transformation from delicious roguishness to worth-emulating sincerity was excellent. The 'Pehla Nasha' slow-motion-romance, the passion packed flirtatious infatuation with the tempestuous Pooja Bedi, memorable brotherly camaraderie with Mamik, fierce preparation for the cycle race burnished by the classic silent love of Ayesha Julka, Aamir shone brightly. Jo Jeeta Wohi Sikandar had to be almost entirely reshot due to various reasons. It was brother Mansoor's film and as good as a home production for Aamir. He was part of the major production decisions. Despite all the pressures that must have been there, the remarkably consistent energy in Aamir's performance makes it one of the most worth-watching films ever.
Ghulam
"Lehron ke saath toh koi bhi tair leta hai…par asli insaan voh hai jo lehron ko cheer kar aage badhta hai"
This may not be the filmiest dialogue dished out on award shows, but, it definitely defines what Aamir Khan has been about. An actor- filmmaker who dares to swim against the tide, takes big risks and comes out a winner with a remarkable victory percentage. He can go to any extent to make a film the way it should be made. He ran against a speeding train and risked his life. The song 'Aati Kya Khandala' has a delightfully laidback attitude and Aamir Khan sang it very well. An underdog story with the predator smirking at the prey and how the tables are turned convincingly. The transition of Aamir from a carefree local thug to a man who takes up responsibility of supporting the underprivileged has a lot of layered subtext. It was also work in progress of a genius cinematic mind that was all set to change the rules, or rather the game itself.
Lagaan
"Sach aur saahas hai jiske mann mein, anth mein jeet usi ki rahe"
The written word is sacrosanct for Aamir Khan. It energises him to no end. His whole energy is driven by the power of the words. Javed Akhtar's lyrics and K.P. Saxena's dialogues literally drove Aamir on the pathway of history. He spoke the Awadhi dialect as if it naturally came to him; his rock solid body language had the pride of perfection, the fragrant sense of humour, rustic romance and then the arduous task of managing an unruly team on screen and being the producer of one of the most difficult films ever made in India. Lagaan is an epic film and Aamir Khan heroically emerged as a hero both on screen and off it as well.
3 Idiots
Raj Kumar Hirani is a magician. His penchant for message-with-a-volcano-of-entertainment found a twin brother in Aamir Khan. 3 Idiots happened. "Success ke peeche mat bhaago. Excellence ka peecha karo. Success jhak maarke tumhaare peeche aayegi". This is exactly the mantra that Aamir follows. It was a herculean task to play a college going young man and Aamir (who was in his early 40s then) made the character look extremely believable. Humour, pathos, extreme intelligence and what to do with that intelligence in a people friendly manner. Rancho was made truly memorable by Aamir's brilliant performance.
Dangal
It is not easy to let go of the romantic machismo that gets stereotyped with superstars. But then, Aamir Khan loves to break stereotypes and he carves a new path for others to follow. It must have been madness to put on 30 kgs, play father to grown up daughters, no romantic angle. And, he is not pulling off the heroic climax (though his voice keeps the audience on their toes). But, people knew that if anyone can pull such craziness off, then, it must be Aamir Khan. The anger of living an ordinary life, the sensitivity despite the iron-willed coaching and the knee wobbling loss in the physical fight with the daughter or egging India's hope to earn the coveted medal, Aamir delivered a performance that stays long after the film is over. It is another performance that will definitely test the time of immortality.
Click HERE to read the original article.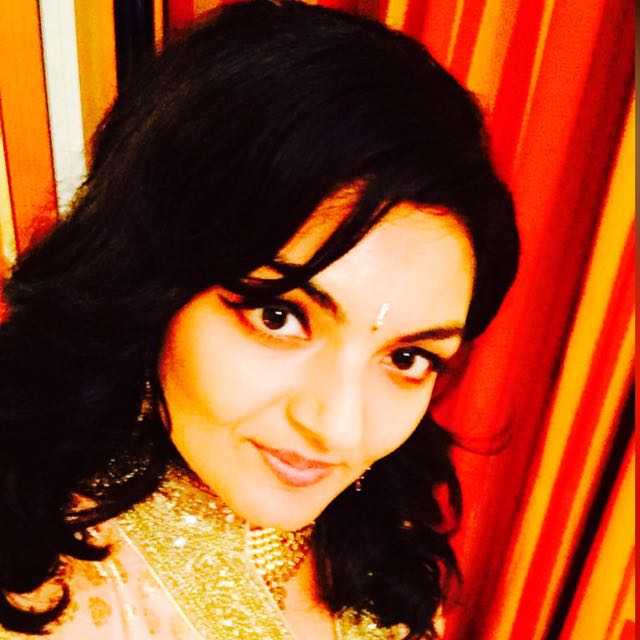 Vote for Shikha Dhingra For Mrs South Asia Canada 2017 by liking her Facebook page.


Loading ...