The very name of 'Shikha Kapur' not just inspires confidence, but also is synonymous with terms like 'go-getter', 'success' and 'never-say-give-up'. For the uninitiated, Shikha Kapur is none other than the Chief Marketing Officer at 'Fox Star Studios'. Even though her face may not be familiar to the masses, her works speaks more than everything else. It is not easy to have a string of failures and then come back with six hits in a row, including back to back four Rs. 100 crore superhits! The team at 'Fox Star Studios' had swept all digital awards with their film Neerja last year. 'Fox Star Studios' also happens to be the only film production house to be nominated at this year's 'GoaFest' with two nominations for Neerja. These nominations were for 'Best Digital Marketing' and 'Best Brand Association' with 'Indigo Airlines'.
Satish Sundaresan of Bollywood Hungama caught up with the lady par excellence for an exclusive interview. Here are the excerpts:
Shikha, to start with, your journey from Mussoorie to Mumbai has been extremely exciting and full of achievements. Looking back, how do you look at the path traversed?
I believe that we are a sum total of our choices and when I look back at my choices – some conventional and some not so conventional, I see a journey well-trodden. It's the one that I have loved unravelling moment to moment. Most importantly, the relationships I have forged along the way have been instrumental connections in shaping my growth, both professionally and personally.
During your growing up years, we heard that you had freelanced with graphic designers as you had interest in animation and graphics. In that case, how much are you personally involved in any film's posters/ and other such promotional materials?
My job demands that I am at the helm of all communication. I am an active participant on that front. And, I love being a part of it. It's the most fulfilling aspect of the job – conceiving a campaign and seeing to its execution closely. It's like engineering the spokes of a wheel and setting it in motion finally. And I love reinventing the wheel campaign on campaign. That's what drives me and keeps me going.
2017 has started on a great note. But tell us how special was 2016 for your company?
We had a humbling year. I am happy to be in an organisation that embodies true leadership, great team work and the rare ability to unlearn quickly. We are constantly working towards understanding the rapidly evolving media and entertainment landscape by maintaining a razor sharp focus on narratives that define the new age movie audience.
Our content choices and our partnerships with Dharma Productions in 2016, and with 'Nadiadwala Grandson Entertainment Pvt Ltd' this year, mirror that focus and personify our group philosophy of 'Nayi Soch'. We are nimble in our approach and are consistently working towards driving growth under the leadership of Vijay and I am glad that as a company, we have together learnt through our hardships and our achievements. We have discovered deep opportunities to learn from our adversity, making us proud of our success and failure.
In today's day and age, do you feel that marketing largest drivers for the box office of a film?
While marketing is the key driving force in opening a film and bringing in the TG (Target Audience) on the first weekend, I think it role is beyond just numbers today. Marketing is not defined by the 'Friday' of a film. It never should be. To me, that is the least conspicuous aspect of a marketer's role. Marketing is the catalyst that builds the relationship between the audience and the film. It stimulates engagement and desirability for a film and constantly creates apertures, across platforms, to strengthen this relationship between the film and its audience, and at the right cost. I don't believe in campaigns that do not garner a healthy ROI. Such campaigns are indulgent and insipid. I believe that templates should be disrupted consciously and we must do so consistently. There's NO such thing as 'this is the way it's done.'
From last year till now, you have had different genres of films ranging from Neerja, M.S. Dhoni – The Untold Story, Jolly LLB 2 and Ae Dil Hai Mushkil. Fox seems to have adopted a clutter breaking marketing. Who is/ are the brain/s behind all this?
I would not want to take individual ownership of these campaigns. It has been the tremendous hard work of an entire team and full credit goes to them. The success of these films is a true testament to teamwork that has gone into creating these campaigns. The ADHM campaign, especially, is the outcome of fantastic synergy between the teams at 'Fox Star' and 'Dharma' and I look forward to our future campaigns together. It is this hard work that has powered our campaigns to win several marketing awards.

Speaking about Neerja, it turned out to be around 300% returns on its investments. Did you ever expect this film to be such a big hit?
We always knew that the film was really, really special. It's a story which was waiting to be told. We are happy that the film reached out to so many people, touched them and became a success. More than the financial returns, we, at 'Fox Star Studios' are thrilled that Neerja Bhanot will never be forgotten in the pages of history. This film by Ram Madhvani, a visionary director, has immortalised her. We hold this film very close to our hearts and so does everyone who's worked on it.
When you start a marketing plan/strategy, how do you devise the plan for diverse genres?
The films' TG drives the film's marketing. Successful campaigns are those that have targeted their audiences accurately and have consistently kept them engaged through a campaign that is specifically designed for them. Before we earmark the campaign strategy for a film, we do a deep dive into the theatre going universe, dissect audience profiles basis gender, geography, age and preferences to define the consumer for that film. This decides the communication and creative strategy followed by the media outreach strategy. Every film is different, there is no 'cookie-cutter' approach to market films and that's the challenge and the thrill to market so many movies in a calendar year.
Tell us about the marketing approach to Phillauri, a small film that stood out because of its marketing.
Phillauri
presented two very distinct marketing opportunities to us. These formed the crux of a dual marketing campaign. (A) The superstar of the North, Diljit Dosanjh, who has a loyal fan base that has consistently opened his films and (B) Anushka Sharma, who has a solid body of work and draws audiences who seek differentiated content. This is a segment that contributes heavily to films like
Phillauri
– as much as 30 percent to the lifetime Box-0ffice. From the onset, we had a two pronged strategy to light up the core TGs.
North India powered Phillauri opening and collections and made it a profitable venture. We have seen that you guys had a separate strategy to market the film in the North and used Diljit Dosanjh heavily. Explain this to us.
The plan for North India, including Punjab was set in motion as a concerted effort to ignite the loyal 'Diljit fan'. A split beam strategy on TV was used to infuse disproportionate GRPs in Delhi NCR and Punjab with content that was skewed for the market and promos that were locally flavoured with Diljit being centre stage. Just like TV, a north targeted digital strategy was orchestrated to build on the affinity that Diljit enjoys with the TG. This was spearheaded by Diljit across his social platforms, reaching out to a fan base of approximately 20 million fans.
For the first time we advertised in 'Gurmukhi'. There are about 4.7 million people who are interacting in 'Gurmukhi' on Facebook. We saw that about 2 million of those people were consuming movies frequently and were Diljit Dosanjh fans. We knew immediately that we had to reach out to them in their local language. The result is there to see now. North India has over delivered for Phillauri and that has powered the day one number to over Rs. 4 crore nett which for a high concept film is absolutely outstanding. Delhi, NCR and east Punjab have contributed to more than 50 percent of the Box-Office.
Tell us about the much talked about innovative campaign of Phillauri in the form of 3D technology at the theatres, WhatsApp calls, the hashtag campaign). How has been the response to the same?
The response has been outstanding. The intention was to create immersive audience engagement ideas that dominate online and offline chatter and we managed that successfully. The hashtag campaign '#ShashiWasThere', reached audience strength of around 150 million.
As a studio, you have also explored with Go Pro to promote Phillauri. Shah Rukh Khan himself was gracious enough to participate in this campaign. How did this idea come up?
We wanted to promote the USP of the film – the friendly ghost through all our campaign ideas. The 'Go Pro' concept was highlighting the point of view of the ghost who was omnipresent and invisible to others. This is a part of the campaign 'ShashiWasThere'. We are thankful to Shah Rukh sir for having strengthened the campaign by lending his support to this idea.
Lastly, what role did your mentors Subhash Ghai and Ronnie Screwvala play in your life?
I was blessed to have Subhash Ghai ji in my career when I had just started out. He is the person who instilled in me the belief that I belonged here and that I should continue to explore and discover what I wanted to do. Both, Meghna and Rahul too, have been sound pillars of support in my journey. Ronnie made me tough. He prepared me for the worst and pushed me beyond boundaries only to help me find my true potential. Under his leadership, I learnt to challenge the obvious, disrupt the marketing norms of the industry and step outside my own comfort zone. I discovered the true meaning and value of 'unlearning' under Ronnie.
Finally, Sid is someone who gave me the opportunity and platform to express my ideas unabashedly and to consistently beat the odds. I owe a lot of who I am to the faith that Sid had in me during my formative years in the industry.
Click HERE to read the original article.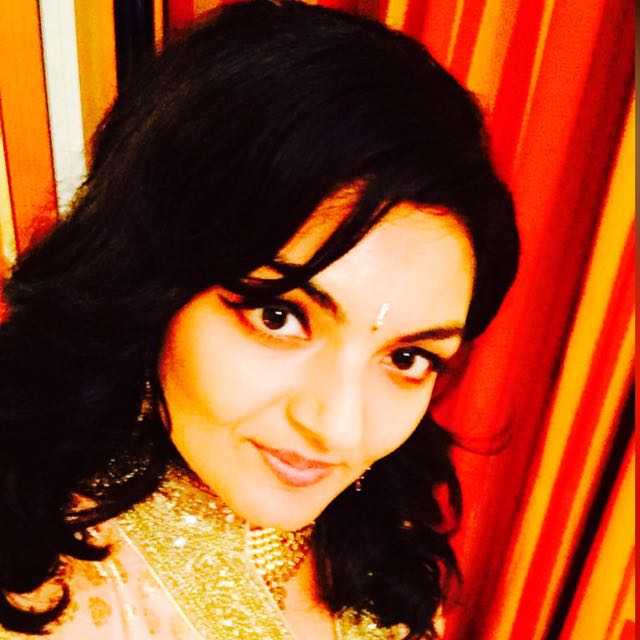 Vote for Shikha Dhingra For Mrs South Asia Canada 2017 by liking her Facebook page.


Loading ...