A theoretically upbeat phenomenon—an extra-special season of female-centric films that hit the screen between March 24 and April 21, seven in all—did not set the box-office ablaze in any fashion. Worse, most viewers were not enamoured of them as movies or good cinema. And in three cases of seven, the vast majority of filmmakers had no awareness of these films!
Phillauri and Anaarkali Of Aarah (March 24), Naam Shabana and Poorna (March 31), Begum Jaan (April 14) and Maatr and Noor (April 21) have all been essentially losing propositions, whatever their merits or demerits.
Explains trade analyst Vinod Mirani, "I was told that
Anaarkali…
did well in Bihar, but even if that were true, it does not make it a profitable proposition.
Phillauri
just did better in Punjab than in the rest of the country because of Diljit Dosanjh's presence, but not so well either, and the film is a flop.
Begum Jaan
too is a losing proposition overall.
Naam Shabana
did better at the theatres than the rest, but was sold on Akshay Kumar's name for Rs. 20 crore, which is a difficult sum to recover."
The sum result of this simply means that a film is a film is a film. Labels like hero-centric and heroine- centric / female-centric / women-oriented clearly do not make a difference. Most female-centric films until now have fared from average to below-par despite their lower production budgets. This disparity in male and female paychecks, admits Taapsee Pannu of Naam Shabana, will change only when more and more such films will be made and received with the same openness as the big films with top male stars. She admits that female stars cannot command the draw of the top male actors and therefore both are aptly and commensurately paid.
Among these seven films, to enumerate the minuses first: Phillauri had an overt Punjabi flavor and Anaarkali… a frank Bhojpuri potboiler touch despite its realism. Sadly, none of these films got support from their music because the songs too became too province-oriented (in lyrics especially) for pan-Indian comfort—all in the dubious name of "authenticity"!

Maatr was an abysmal potboiler posing as a "real" issue-based film, arguably the worst of the lot. Noor plodded like a slow (!) tortoise and the lethal word-of-mouth made sure the film did not even take off despite Sonakshi Sinha. This writer liked the second half, but the general impact was poor as those who did watch the film found it to be much (overrated) ado about (less than) nothing! Poorna had its own issues: a budget that did not lend itself to theatrical recovery based on its non-star, zero face-value.
On the plus side, Poorna was the best film in the group: an elevating and well-told story, based on real-life, of a 14 year-old Adivasi girl who conquered Mount Everest. It found no takers. Begum Jaan was hard-hitting, left a mark on some viewers, but could not touch a chord with the general public. The family audience had been already cut off because of the dark, Partition-era subject woven around the inmates of a brothel, and all that the film managed to get was some encomiums for its actors and the songs.
Naam Shabana
did best in the theatres and the audiences in general seemed to like it. However, the media tore it to pieces, giving it adjectives like "sham", "very poorly scripted" and "liked only because Akshay Kumar pulled in the crowds."
To this writer's mind, the only flaw was the steep price at which it was sold, added to the relatively minor one of a hurriedly scripted and filmed climax, as admitted by writer-producer Neeraj Pandey. A spin-off on a franchise was something fresh for India, the way the first half concentrated on the making of a spy out of a normal young woman and the second half on her first mission, was something out of the box for Indian cinema again.
The authentic touch at many points overrode the dramatic licenses and trysts with illogic that are a part of such action dramas globally. As for Akshay Kumar, this writer firmly believes that word-of-mouth works much more than the initial hype (which was about Akshay Kumar and the Baby franchise). So, any viewer watching it must have realized that Akshay actually had little to do in the film. And by this skewed logic, every film with cameos by superstars should be successful and a film like, Dear Zindagi a blockbuster!
Ironically, among the contemporary female-centric films, it is Dear Zindagi that took the best opening of all, but the final box office result was far from gratifying. Mary Kom, which got the next best opening, did much better.

But if Priyanka Chopra's Mary Kom did well, her Jai GangaaJal did not. Similarly, among actresses who have done the most number of such films, Sonam Kapoor triumphed only in Neerja (Aisha, Khoobsurat, Dolly Ki Doli all crash-landed!) and Vidya Balan in Kahaani and The Dirty Picture. These three films, along with Kangana Ranaut's Queen, remain the only super-hits among such films in the last seven years.
And it is not difficult to gauge why this is so. Because if they were the heroines in these films (minus a male co-star of substance, like Piku and Pink had), it is because their actual hero was the superb and strong script, executed wonderfully by the director.
Interestingly, there is also some truism in the fact that good films happen and cannot be designed, for in the case of at least three of these four films (Kahaani, The Dirty Picture, Queen), the directors have subsequently made box-office and qualitative duds!
So, do we see a trend with so many such films being made all at once, and films like
Simran, Padmavati, Haaseena, Mom, Secret Superstar
, Rani Mukerji's next and the Kalpana Chawla (Priyanka Chopra), Sapna Didi (Deepika Padukone) and Sehmat (Alia Bhatt) bio-pics happening?
Mirani replies candidly, "Today, the male stars are divided into a handful of top names who command a draw and others who do not. It therefore lends to something different when subjects are tried with heroines instead of heroes, especially when budgets can be kept lower. That's all there is to this so-called trend." But he reiterates that it is a good film that works. And that is what filmmakers have to ensure, rather than wallowing in gender-based considerations.
Years ago, director Farah Khan had expressed to this writer, in her reply to how she was the only female filmmaker who delivered big hits: "Most female directors are over-conscious of their gender and that affects their films adversely. I do not see why I should think differently from any normal director just because I am a woman." Much the same, we guess, is true of the films that release—it should always be about good stories told well, with a budget that is correct for a film's commercial value.
Click HERE to read the original article.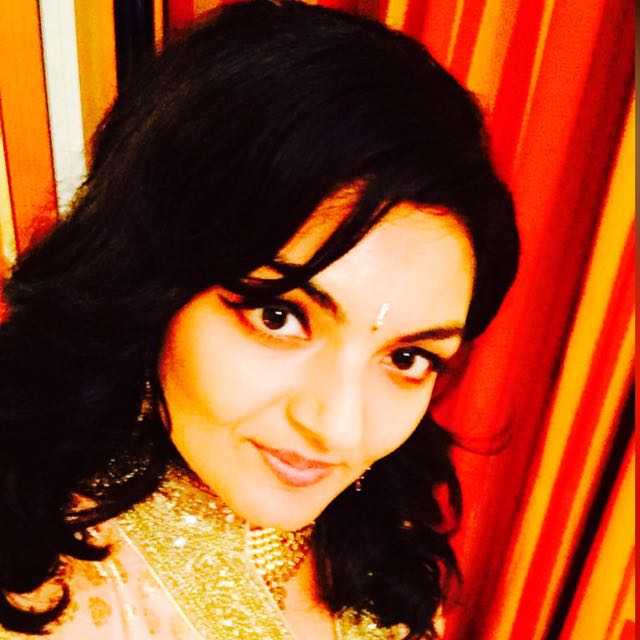 Vote for Shikha Dhingra For Mrs South Asia Canada 2017 by liking her Facebook page.


Loading ...