Truth indeed can be strange! When Vinod Khanna passed away Apr. 27, it was left to colleague Rishi Kapoor to tweet the forgotten fact that he died on the eighth death anniversary of Vinod's close friend, co-star and filmmaker Feroz Khan. Both had the same USP—their Greek god looks and ruggedness, a cool, style quotient and athletic body, and a walk that was the envy of most other men.
The two worked together in the 'dacoit' drama Shanker Shambhu and in Feroz's productions Qurbani and Dayavan, both with Vinod in author-backed roles. The former film's title-song 'Tujhpe Qurban Meri Jaan', enacted by both on screen, sums up their relationship: which other actor has given the same friend a central role twice in his own films?
Another solid name, Premnath, who moved hero to character actor, passed away on April 27. He also worked in Dharmatma (1975) produced and directed by and starring Feroz. The film was inspired by Godfather and Premnath portrayed that protagonist's role!
Destiny, always quirky, has been playing this coincidence game for ages. Here are other tangy or sometimes poignant such examples.
Javed Akhtar and Honey Irani: Born Jan. 17
It is rare that spouses share a birthday, but the parents of Farhan and Zoya Akhtar do. Professionally, they came together only in Armaan (2003).
Gulshan Bawra and Verma Malik: Born April 13
Both these lyricists made it big under the baton of Kalyanji-Anandji with Manoj Kumar hits, 'Mere Desh Ki Dharti' (Upkar) and 'Ek Tara Bole' (Yadgaar), both songs being about aspects of patriotism. The two writers, both worked under a pseudonym, made debuts in the '50s and passed away in 2009, having their best phase in the '70s. They collaborated in Patthar Aur Payal (1974).
Laxmikant and Sunil Dutt: Died May 25
Laxmikant (-Pyarelal)'s all-hit score for Sunil's Milan (1967) gave their career the final impetus. L-P also composed music for more of his films than any other composer, including Daku Aur Jawan directed by Sunil and Yaari Dushmuni (1980) produced by Sunil's brother Som Dutt, besides giving him hit songs in Meri Bhabhi, Pyasi Sham, Nagin and more. Later, in L-P's career, they also worked with Sanjay Dutt in more films than any composer, including in Naam, Gumrah and Khal-Nayak.
Sunil Dutt and Rajendra Krishan: Born Jun. 6
The actor also shared his birth-date with another personal favourite—writer-lyricist Rajendra Krishan. They worked together not only in Sunil's own productions Yeh Raaste Hai Pyar Ke, Man Ka Meet and Reshma Aur Shera but also in many other movies like Aaj Aur Kal, Padosan and multiple South movies like Khandaan, Meherbaan and Gauri.
Sanjeev Kumar and Sulakshana Pandit: Born Jul. 9
This pair is mentioned only because Sulakshana Pandit intensely wanted to marry her first hero (Uljhan / 1975) with whom she did many more films as well. The list included the unreleased Do Waqt Ki Roti, which was produced by Sanjeev's brother Nikul Jariwala.
Vyjayanthimala, Yogeeta Bali, Sridevi and Anita Raj: Born Aug. 13
It is not often that four frontline heroines of their respective eras share a birth-date!
Hrishikesh Mukherjee, Mukesh and Basu Bhattacharya: Died Aug. 27
Mukesh was one of Hrishi-da's favourite singers from the time of Anari, moving on to Aashiq, Satyakam, Anand, Phir Kab Milogi and Chupke Chupke. His singer son Nitin Mukesh began his career as directorial assistant to him in Sabse Bada Sukh besides singing in the film, and considered Hrishi-da as his second father. A tenuous 27th August link: Basu Bhattacharya was the son-in-law of Bimal Roy, who was Hrishi-da's mentor, and Basu's debut film Teesri Kasam had Mukesh as main singer too!

Yash Chopra and Ravi Chopra: Born Sep 27
Two directors mentored by the legendary B.R. Chopra—his brother Yash and his son Ravi—were both born on the same day. Incidentally, Yash was born a day before his favourite singer, Lata Mangeshkar (Sep. 28).
Dev Anand: Born Sep. 26 and Hemant Kumar: Died Sep. 26
If there was one actor Hemant Kumar was associated with as a singer, it was Dev Anand. Their immortal songs together are few but standout. 'Na Tum Hamein Jaano' (Baat Ek Raat Ki), 'Hai Apna Dil To Awara' (Solva Saal), 'Yeh Raat Yeh Chandni' (Jaal), 'Yaad Kiya Dil Ne Kahaan Ho Tum' (Patita and 'Teri Duniya Mein' (House No. 44) lead the repertoire.
S.D. Burman and Majrooh Sultanpuri: Born Oct. 1
The legends collaborated on dozens of immortal songs and were born on the same day 13 years apart (1906 / 1919). Their collaborations were legion, and the crème-de-la-crème includes
Chalti Ka Naam Gaadi, Paying Guest, Manzil, Kala Pani, Sujata, Nau Do Gyarah, Jewel Thief, Talash, Abhimaan
and others.
Majrooh passed away May 24, two years after another close associate Laxmikant did on May 25. Their associations spanned musicals like Dosti, Shagird, Mere Humdum Mere Dost, Patthar Ke Sanam, Jal Bin Machhhli Nritya Bin Bijli (India's first film score in Stereophonic Sound) and Imtihan.
Ironically, Majrooh's death anniversary falls on the birthday of Rajesh Roshan, composer-son of another close Majrooh associate, composer Roshan. Rajesh made his debut with Majrooh in Kunwara Baap (1974), going on to do many films, including Doosara Aadmi, Inkaar, Khud-daar and Kya Kehna with him. Rajesh, interestingly, also learnt his musical ropes after his father's death under Laxmikant-Pyarelal!
Ashok Kumar: Born Oct. 13 and Kishore Kumar: Died Oct. 13
If Dev Anand was upset when Hemant Kumar died on his 75th birthday, imagine the condition of poor Ashok Kumar, whose pet brother and protégé Kishore Kumar passed away on his 76th birthday. Kishore was introduced to the industry by mega-star Ashok at his parties and given singing and acting breaks in his productions. They even co-starred in each other's productions, besides Kishore lending his voice to his brother in timeless songs that include 'Beqaraar Dil' (Door Ka Rahi) and 'Do Bechare' (Victoria No, 203).
Anu Malik and Shah Rukh Khan: Born Nov. 2
Till he shifted to trendier names, Shah Rukh Khan always had Anu Malik as one of his favourites, even in his own films Asoka and Main Hoon Na. Their other films together included Baazigar, Baadshah and Josh (in both of which SRK sang) and Duplicate.
Dharmendra and Sharmila Tagore: Born Dec. 8
Their chemistry was amazing in every one of the eight (their birthdate!) films they did together from
Devar
in 1964 to
Sunny
in 1982. Three of Dharmendra's finest performances—
Anupama, Satyakam
(Dharmendra's home production) and
Chupke Chupke
—are in films in which they came together, as the pet pair of director Hrishikesh Mukherjee.
Raj Kapoor: Born Dec. 14 and Shailendra: Died Dec. 14
Raj Kapoor introduced Shailendra as lyricist in Barsaat (1949), and he remained on his payroll till his death on Raj's 42nd birthday in 1966. Raj and Shailendra became a part of Hindi cinema's most celebrated quartet—the others being Hasrat Jaipuri and (as one entity) Shankar-Jaikishan (Awara, Shree 420, Boot Polish, Jis Desh Mein Ganga Behti Hai, Sangam, Mera Naam Joker, Around The World, Anari and others).
Shailendra was thus Raj's most frequent lyricist even in his outside films, and Raj was the leading man of Shailendra's only production, Teesri Kasam.
Click HERE to read the original article.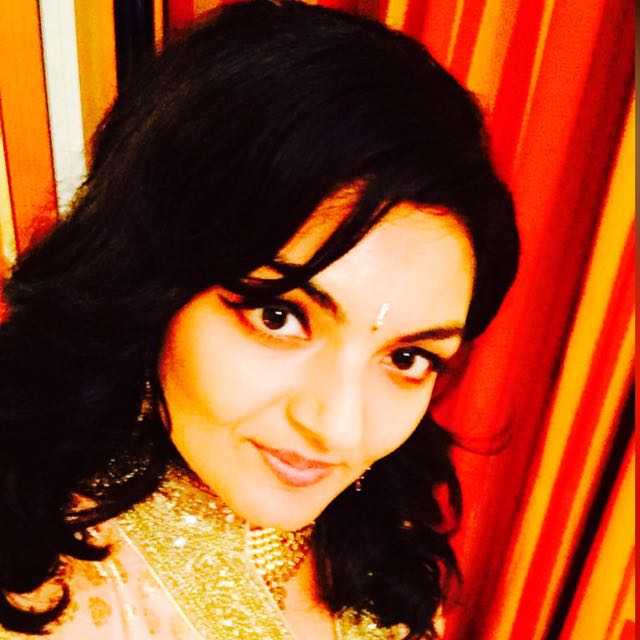 Vote for Shikha Dhingra For Mrs South Asia Canada 2017 by liking her Facebook page.


Loading ...