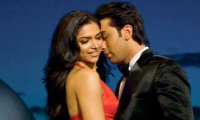 You can publish this article on your website as long as you provide a link back to this page.
This article was last updated on April 16, 2022

They say it with good reason that in Bollywood there are no permanent friends and enemies. After a very public break up, it seemed unlikely that Deepika Padukone and Ranbir Kapoor would ever work together again. In fact the digs taken by Deepika and Sonam on the Karan Johar show further reinforced the point. However, things seem to have returned to normalcy faster than ever, what with the ex-couple all excited about their reunion, albeit strictly on-screen, with Karan Johar's
Yeh Jawaani Hai Deewani
. The film is now a reality as it goes on floors this month and for both the youngsters, it is time to start a new innings.
"Deepika as well as Ranbir are extremely excited about coming together on screen. It has been years since they last worked together in Bachna Ae Haseeno. Now they want to make the most of the elapsed time. Both looked extremely good together in that film and it was a pity that personal issues cropped up between the duo. Now that time has healed the heart break they went through, it is back to business", says a mutual friend.
While Karan Johar and friend Ayan Mukherjee (who is directing the film) acted as good catalysts in ensuring that the casting coup was put in place, many wondered if there would be a sense of awkwardness when the film's shoot begins. However, Deepika shrugs away any such apprehensions as she gears up for the film's shoot.
"Contrary to what some may think, there was never any tension between Ranbir and I during the last few months as well", says Deepika, "We have stayed on to be friends and it wasn't as if there was this cold silence between us. Till date both of us are aware about each other's plans. We were never cut off from each other. Moreover, Ayan is so young and talented and it was about time we did a film together."
For Ranbir it is coming back to almost similar set up as Wake Up Sid (that too was produced by Karan and directed by Ayan) with Deepika as the new inclusion.
"Both of us were looking forward to a film that would justify our presence and Yeh Jawaani Hai Deewani has turned out to be one such film. It is indeed great to be back with her", says Ranbir, "I am really excited about the film; it is going to be real fun."
Now that all the 'fun, excitement and there-was-never-any-problem' is the mutual call taken by the actors, hope the results are indeed as rosy when seen on screen. Yeh Jawaani Hai Deewani is expected to release before end of year.