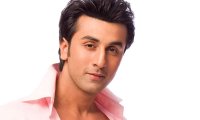 This article was last updated on April 16, 2022
Canada:

Oye! Times readers Get FREE $30 to spend on Amazon, Walmart…
USA:

Oye! Times readers Get FREE $30 to spend on Amazon, Walmart…

It was the last but certainly not the least session of an eventful 3 days at FICCI-Frames 2012. The Valedictory session saw filmmaker Karan Johar in conversation with the two people behind one of last year's best films-
Rockstar
namely Imtiaz Ali and Ranbir Kapoor.
The packed audience, who had been waiting for over an hour, erupted with joy, the moment Ranbir arrived along with Imtiaz and Karan.
Karan started the session in his trademark humorous style when he told Ranbir, "We will promise not to talk about your personal life". Ranbir shyly replied, "Thank You Sir".
KJo first asked the duo about how Rockstar was born? Imtiaz said, "I was actually supposed to make this before Jab We Met with John Abraham but things didn't quite fall in place. I then put it on a back burner until many years later Ranbir (who had heard that I was making such a film) came up to me and asked me to again think about making it." Ranbir added, "During the release of Saawariya, I had heard about Imtiaz planning to make a film about a musician who becomes big only after suffering heartbreak. The story kind of fascinated me and many years later when I met Imtiaz, I asked him about the project and in fact told him to make it with me."
Speaking more about the Rockstar experience, Ranbir said, "We didn't take the process of filming too seriously. I was in love with everything associated with the film be it Imtiaz or Nargis or Rahman Sir or Mohit or Irshad bhai. We all truly and completely believed in Imtiaz's vision. Imtiaz is an organic filmmaker who creates a beautiful world and characters. I remember after pack-up, I couldn't remember what shot I had given that particular day. It was all a blur. After the film got over, it kind of left me empty, I felt a certain void hard to explain in words. This film has given me much more than I have ever got in the last 28 years of my life." Imtiaz further added, "During one of the initial days of Rockstar, I remember Ranbir and I had gone out and we ended up chatting about a lot of things. I remember Ranbir telling me that I am looking to undergo heartbreak to actually get into the skin of the character." Hearing this Karan in his own inimitable style remarked tongue-in-cheek, "Oh…heartbreaks! But isn't that Ranbir's forte, one of his strengths." Ranbir had no option but to reply, "Sir I have never got my heart broken"
When Karan asked Imtiaz if he was satisfied with the film, Imtiaz said, "I don't think any filmmaker is ever satisfied with his work. I still feel there are so many things / areas which I could have done better. Having said that, there is something gratifying when you receive positive audience reactions. Yes the response has been mixed but I am happy that a lot of people took a liking to the film." Ranbir too added, "Rockstar will always be an experience for me to cherish forever. You are compelled to do good work when you work with a director as brilliant as Imtiaz. I really hope that I get an opportunity to work with him again in the future."
Moving away from Rockstar, Karan asked Ranbir what he felt when people call him the Gen-Next Superstar and the Next Big Thing in Bollywood? Ranbir replied, "These are frivolous terms. I don't know how to react, I can neither agree nor disagree when people say such things. I am here to do good work and that's all that matters. I am glad that people have taken a liking to me and have appreciated my work."
Karan also asked the duo about their favourite films of 2011. Imtiaz said, "To be honest I was really busy with Rockstar so didn't get an opportunity to see too many films. Out of the ones I watched, I really liked Zindagi Na Milegi Dobara– it was a lot of fun and by the end of it, it also made me emotional. I also liked Shor In The City for its unique approach to story-telling." Ranbir added , "I too liked ZNMD, Delhi Belly was a lot of fun too and by the way Karan did you produce anything last year?" The audience had a good laugh at this humorous response by the young actor.
Imtiaz got coy when Karan asked him why hasn't he repeated any of the actors he has worked with till date. "There is no reason as such Karan. It's just coincidence that I haven't worked with any of my actors again. I don't think they want to work with me again. I'm sure Saif and Shahid aren't willing to work with me again", said Imtiaz jokingly.
It was then time for a quick Q-n-A round with the members of the audience asking Ranbir and Imtiaz questions of their choice. When someone asked Ranbir how he felt to be carrying the RK legacy forward, Ranbir said, "It's a great feeling. My family has been associated with Hindi cinema for over 80 years and I am proud of the family that I come from. "
When another audience member asked Ranbir, which iconic character he would like to play in the future, the actor replied, "I would like to play Kishore Kumar on screen but it's a damn scary thought to even try and attempt that. Kishore Kumar was such a colourful personality, full of life, energetic and charismatic that I am scared if I would be able to do justice to it."
Finally when audience members asked the trio for their comments on the Little Master- Sachin Tendulkar scoring his 100th international century, Karan said, "We just have to applaud him for his achievements. I remember a little child in my building telling me once 'There is GOD and there is Sachin Tendulkar.'" Imtiaz too added by saying, "I don't think there will be anyone bigger and greater than Sachin Tendulkar in our times." Ranbir had the final say, "I hope and pray he can give us 100 more centuries. He truly has what it takes."
You can publish this article on your website as long as you provide a link back to this page.