Veere Di Wedding can be easily branded a 'woman oriented' movie and yes, it is about four women (mostly privileged and urban) but more significantly, it is about young people fighting all odds, falling and picking themselves up as they navigate through trivialities of life. In one scene, a distraught Kalindi (Kareena Kapoor Khan) asks Sakshi (Swara Bhasker), "Do you even know what real problems are?" hinting at her privilege of having born in a super-rich household. Most critics of the movie have posed the exact same question to the makers of the film. There is also an opinion that all four protagonists come from a very privileged place, wear labels we can't even afford in our dreams and run off to an international holiday and wash down their sorrows in a glass of martini seating by the pool side of their private villa. There is no denying in the fact the movie is largely targeted at urbane, plex going millennials and the makers have been pretty unabashed about the same. Veere Di Wedding is far from perfect but having said all this, it was a film begging to be made. Here's why.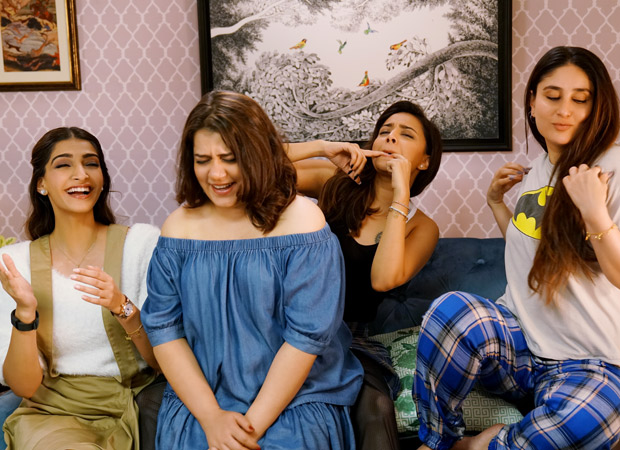 1. Swara Bhasker's PATH BREAKING masturbation scene
Swara's masturbation scene is EPIC simply for one reason that it exists in a mainstream Bollywood movie. Every moment she inched closer to orgasm or what the girls in the film call 'Charam Sukh', every woman watching it inched a little close to liberation. For decades women have been treated like objects to procure children and sex, was meant to have strictly for progeny. With what the makers dare to do with VDW is normalise the process and highlight the fact that it is perfectly healthy to pleasure our own bodies. It is the molestation and abuse that we need to be offended with, not this.
2. A film which dared to defy stereotypes
Veere Di Wedding tries to address gender based issues right from the start. In a lot of conversations that the lead ladies have, they speak about respecting one's individualities and not succumbing to what is stereotypically expected of a woman. There is also a not too subtle gay uncle brought into the story. The use of abuse by Swara, Sakshi Talsania, Sonam and Kareena is only to defy the stereotype: Good girls don't cuss. Ditto for the smoking, smoking up and drinking scenes in the movie.
3. A plot which challenged patriarchy at every point
The storyline and dialogues questioned patriarchy and crushed it bit by bit through the narrative. You saw the girls challenging the basic patriarchal societal pressures of getting married and having children at a certain age, being a god fearing 'sanskaari' bahu and expectation to wallow in sorrow if you are going through a divorce. At the start of the film, there is a scene where Sonam comes home in an ink stained white shirt and trousers from work and her mom who is extremely enthused to get her married off quickly, brilliantly played by Neena Gupta, disappointedly tells her she looks like a 'lesbo' in what is perceived as 'man's clothing'. Sonam's Avni tells her sarcastically that if wearing trousers makes her gay then she is, because 'pant-shirt pehna toh hum lesbians ka uniform hi hai.' Also at the end, Kalindi does not get married because log kya kahenge but because she wants to.
4. Portrayal of women who are flawed yet glorious
It is credible that the makers have not painted picture of flawless, perfect women and men get to play the brattish fools. The women cuss, drink, abuse, get a divorce, have kids, marry or stay single but manage to keep their chin up and smile through the odds.
Also Read : "I am glad I waited for Veere Di Wedding" – Shikha Talsania
Click HERE to read more and view the original source of this article.


Loading ...