After his jail term, Sanjay Dutt made his comeback in films with Omung Kumar directed film Bhoomi. Though the film didn't make big monies at the box office, his performance was appreciated. As the actor continues to sign films, his upcoming biopic titled Sanju is definitely one of the most anticipated films of the year. Starring Ranbir Kapoor in the lead, Rajkumar Hirani is ready to retell the story of Sanjay Dutt on the big screen. Whilst the conversation around the film is increasing, one would expect glimpses of his childhood to be shown in the film. As all of the phases of his life will be shown, it seems like not much time would be focused on his child.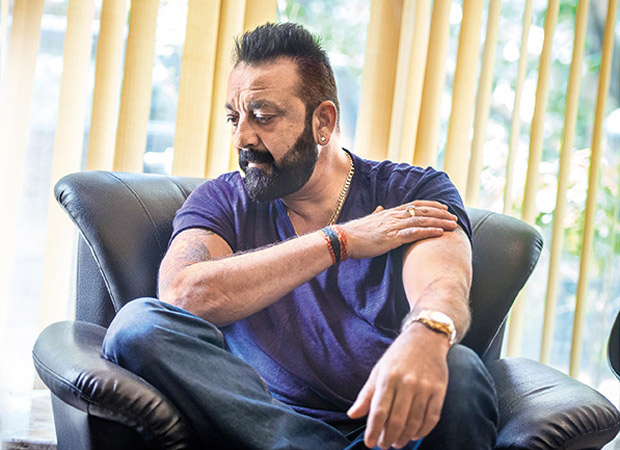 But, a lot has been written about his childhood in the unauthorized biography of Sanjay. Written by Yasser Usman, the book 'Sanjay Dutt: The Crazy Untold Story of Bollywood's Bad Boy', gives us an insight on the troubled life of Sanjay Dutt whilst he was born in a family of stars. As he was the first child of late actors Sunil Dutt and Nargis Dutt, Sanjay was always treated like a prince. His family's affection and adoration had made him a stubborn child who would get away with anything. In one of the excerpts from the book, the author reveals that Sanjay got his first experience in smoking at the age of 6.
Retelling one of the instances, the author revealed that once Nargis Dutt and Sanjay Dutt visited Sunil Dutt in Kashmir on the sets of his film. He saw that his father was smoking and demanded he wants to do it as well. While his mom was appalled, she refused to do so. Sanjay threw a brattish fit and after which Sunil Dutt had to intervene. He thought that a six-year-old can't smoke and when Sanjay will try it, he will burn his fingers, cough hard and resist it. He took him aside and gave Sanjay a cigarette and showed him how to take a drag. The veteran actor was left in shock when Sanjay clearly followed his father's instruction and finished the entire cigarette. This left his father worried and angry. Sunil beat him up and made him stand in the sun as a punishment.
As the anticipation around the Ranbir Kapoor starrer Sanju increases, one might wonder how much of his childhood life would be shown on the big screen by Rajkumar Hirani. Meanwhile, the film releases on June 29, 2018.
Also Read : SANJU: Sanjay Dutt won't be attending any special screenings of his biopic; he will watch it only after its release
Click HERE to read more and view the original source of this article.

Loading ...