The incorrigible, very articulate and even controversial Mahesh Bhatt returns to direction with Sadak 2 (the sequel to his 1991 hit Sadak) after a break from direction of almost 20 years. Oddly enough, the names of his films suggest a précis of his cinematic journey: his first film was the 1974 Manzilein Aur Bhi Hain (There are more destinations to come) and his new film is titled Sadak 2 which can be conveniently translated as 'Yet another road'!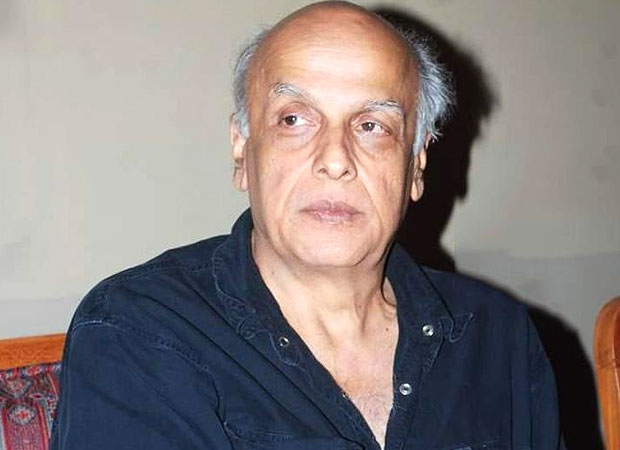 Now in his 45th year in the industry, Mahesh Bhatt has been executive producer, writer, columnist, author, television host and actor and, above all, a prolific director, with 46 films including 3 tele-films, as well as some episodes of TV serials. His father, the late Nanabhai Bhatt, who directed 50 films in 41 years, was directorially much more prolific, but did not match his son's versatility.
Bhatt-saab (as he is widely known) has also been the principal creative brain behind all the films made by brother Mukesh, officially or unofficially. In his illustrious cinematic journey, here's looking at some key milestones as director, which is his first and biggest contribution.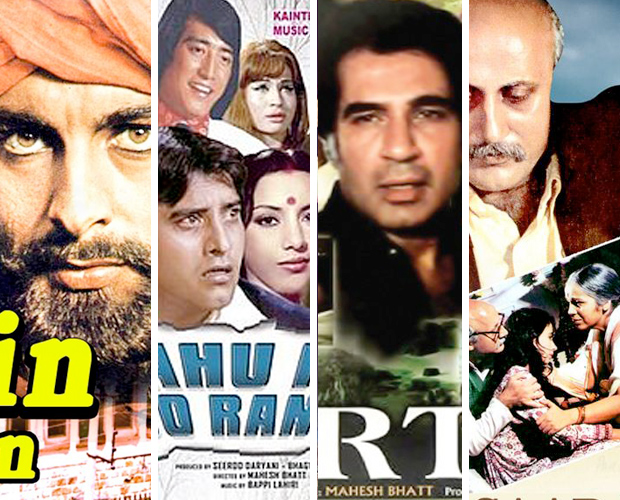 Manzilein Aur Bhi Hain / 1974: Instead of assisting his famous father Nanabhai Bhatt (who made small budget films that were devotionals, stunt movie or fantasies), Mahesh Bhatt opted to assist the famous Raj Khosla in films like Do Raaste and Mera Gaon Mera Desh and in 1972, his friend Johny Bakshi offered him a film about two criminals on the run and their encounter with a prostitute. The film, in Bhatt-saab's words, "jolted the propagated and postured values of those times and was said to have subverted the institution of marriage" and was banned! Realizing he would have to fight his own battles, as no one in the industry came out in support, he literally thought, manzilein aur bhi hain, and began making potboilers.
Lahu Ke Do Rang / 1979: This was his third potboiler after Vishwasghaat and Naya Daur, but with this film, he began to learn a bit about making cinema, "stumbling, fumbling, failing and faltering," as he put it. Bhatt-saab declared that it was his first film "with proper music". However, he was never to repeat Bappi Lahiri. And the film flopped.
Arth / 1983:
With this film, Bhatt finally proved his credentials as a director. The semi-autobiographical film (something Bhatt would keep doing in a few more films down the line) is a treasury of exceptional performances (Smita Patil outclassing the redoubtable Shabana Azmi, besides Kulbhushan Kharbanda and the rest of the cast) and forever bonded the filmmaker with a sensational sense of great melody and exceptional emotional lyrics, like Kaifi Azmi's '
Tum Itna Jo Mooskura Rahe Ho
'.
Saaransh / 1984: This is probably Mahesh Bhatt's hardest-hitting social drama. "It was the finality of death and how human beings cope with loss that interested me," says Bhatt-saab about the film that introduced Anupam Kher, 38, as an old man, and another powerhouse actress, Rohini Hattangady, in the leads. Rajshri Productions made a departure from their sugar-coated family films to make a movie up Bhatt's streets, and, incredibly, the placidly paced film was edited by future commercial kingpin David Dhawan!
Janam / 1985: This tele-film established Kumar Gaurav's credentials as a talented actor rather than just a chocolate boy star from Love Story. The Bhatt brand was now soaring, but not commercially. These last three films made him a poor but pure filmmaker, he felt!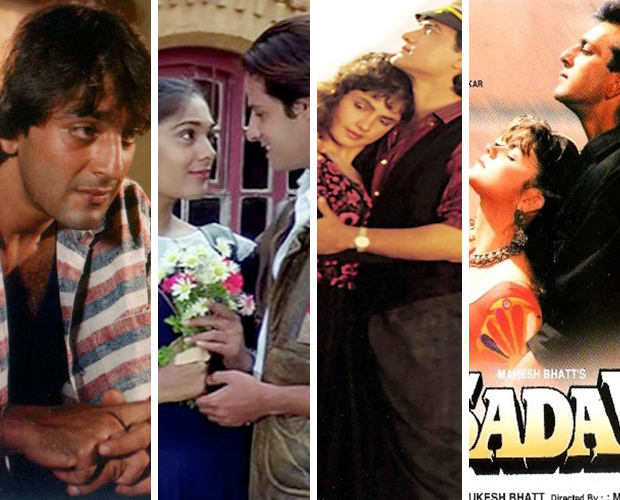 Naam / 1986: Kumar Gaurav and father Rajendra Kumar were smart enough to sign the director for a powerful drama of two brothers with contrasting principles, made in a commercial format. Touted as Sanjay Dutt's comeback after a spate of poor shows, ditto Kumar's after many debacles, the film made Amrita Singh a powerhouse talent to reckon with, and Mahesh Bhatt the commercially viable director of one the top five hits of 1986. The Laxmikant-Pyarelal score included a song that is a compulsion for every Pankaj Udhas show till date, the unforgettable 'Chitthi Aayi Hai'.
Aashiqui / 1990: This was the film that completed the 'comeback' of hit music as a compulsion for Hindi films, which Qayamat Se Qayamat Tak had initiated two years earlier. It meant big-time for Nadeem-Shravan, lyricist Sameer and singer Kumar Sanu. Mahesh Bhatt was invited to direct by music baron Gulshan Kumar after the latter had selected 11 songs and got a script written around them! With this began Mahesh Bhatt's phase of unabashed commercial approach and prolific filmmaking. "My father always made small-budget commercial films. So I never deluded myself that I was not a product of mainstream cinema, because I was!" said Bhatt-saab.
Dil Hai ke Manta Nahin / 1991: This adaptation of the Hollywood rom-com It Happened One Night was a resounding hit, made his daughter Pooja Bhatt a star, and was Bhatt-saab's second successful association with Gulshan Kumar. Even today, we keep hearing buzz of its remake with Alia Bhatt!
Sadak / 1991:
Mahesh Bhatt describes
Sadak 2
as depicting incidents from his own life. Initial reports suggest it to also be a true sequel to this 1991 hit with Sanjay Dutt as a cabbie and Pooja Bhatt as the sex worker he loves and rescues from a brothel. The film marked a breakthrough for Marathi actor Sadashiv Amrapurkar in a cult role as Maharani, the transgender villain. It was presented by T-Series.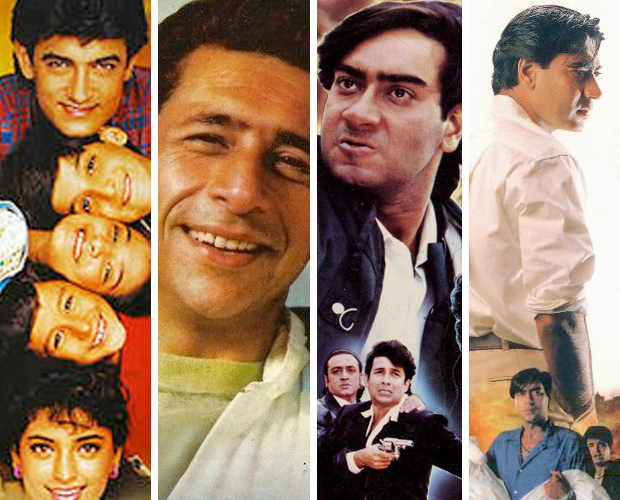 Hum Hain Rahi Pyaar Ke / 1993: Mahesh Bhatt's adaptation of Walt Disney's The Houseboat was a breezy kids' film. Aamir Khan played the lead, his father Tahir Husain produced it, and Aamir himself also collaborated on the script of this musical Golden Jubilee hit starring Juhi Chawla. Kunal Khemu was introduced—as a child artiste.
Sir / 1993: This intense film shot Paresh Rawal into prominence as a villain. This was the year in which Bhatt-saab actually directed six movies (Hum Hain Rahi…, Sir, Gunaah, Gumrah, the tele-film Phir Teri Kahani Yaad Aayi and Tadipaar!). Sir was the first film to revive Anu Malik's sagging career—Bhatt had sensed his mettle in their earlier flop collaborations, Awargee and Marg.
Naajayaz / 1995: Bhatt-saab maintains that before Naajayaz¸ Ajay Devgn was perceived by the industry as "little more than a stunt machine". It was left to him to uncover and present the intense actor within, and match him even with Naseeruddin Shah in this Anu Malik musical.
Zakham / 1998:
Bhatt-
saab
completed the process of making Ajay an electric actor with
Zakham
, which won the actor his first National award. The film was the last one Bhatt directed, and like his debut movie, uncannily faced censor trouble again for a different reason! Pooja Bhatt put in a stunning turn as Ajay's mother and there were landmark songs by M.M. Kreem and Anand Bakshi.
Kartoos / 1999: In terms of release, this delayed Firoz Nadiadwala actioner starring Sanjay Dutt, Jackie Shroff and Manisha Koirala, was technically the last film Mahesh Bhatt directed. The mediocre film did average business.
Sadak 2 (2019): And going by this subject being a sufficient motivation for a director to return, Mahesh Bhatt is now officially back in the driver's seat with this Sanjay Dutt-Pooja Bhatt-Aditya Roy Kapur film in which he gets to direct the biggest star from the Bhatt family—his younger daughter Alia Bhatt!
Also Read: Mahesh Bhatt returns to direction with SADAK 2; Alia Bhatt, Aditya Roy Kapur, Sanjay Dutt, Pooja Bhatt make OFFICIAL ANNOUNCEMENT
Click HERE to read more and view the original source of this article.

Loading ...