The #MeToo movement kick started in Bollywood after Tanushree Dutta opened a can of worms when she accused veteran actor Nana Patekar of harassing her on sets of the film Horn Ok Pleassss. Since then there have been multiple personalities in the industry who have been named and called out in the movement with allegations of harassment. One among those names was filmmaker Luv Ranjan who was anonymously accused of sexual harassment. However, reacting to these allegations, actress Sonnalli Seygall, who featured in the filmmaker's ventures Pyaar Ka Punchnama and Pyaar Ka Punchnama 2 took to the micro blogging site Twitter in support of Ranjan, while terming the allegation as baseless.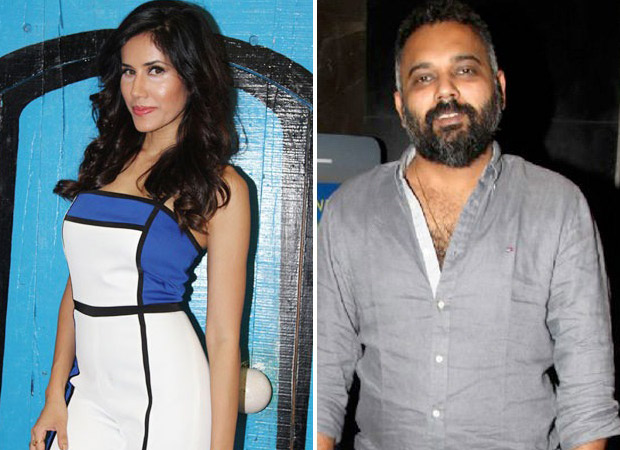 Talking about the same, Sonnalli shared a post that talked about the #MeToo movement itself as well as how she supported the same. Besides this, Sonnalli also appealed to people as well as the media to display restraint when judging those named. "It's after long that such a relevant n important movement has finally started n it would be really sad n unfortunate if we deviate from our agenda here. The #MeToo movement is to bring forth the people "guilty" of sexual harassment and not to shoot in the dark aimlessly. If we start believing every name thrown in the media today for whatever personal agenda or whatever u wanna call it, we are really digressing from the topic, and even risk trivialising this issue! Let's also b sensible, sensitive, intelligent human beings and use out common sense to see what's real and what's not, otherwise the true criminals WILL get away and nothing will be solved. N let's pls hold ourselves responsible for what we choose to believe and what not. Luv Ranjan is a man I have now known n worked with for almost 8 years and the allegations against him by this one "anonymous" person is the most absurd thing I have heard about him! I honestly don't know what to say to that..but I can vouch for the fact that he's one of nicest gentleman with a protective guardian like quality who has always made me, and as far as I know all the women on out set including the female actors, ADs, and crew, feel very safe."
If that wasn't all, Sonnalli also went on to talk about different instances wherein Ranjan had actually protected the female staff from harassment. "On the contrary there have been multiple cases where he has protected us from disgusting men. One such case was when we were shooting in Chandni Chowk in Delhi during PKP 2 and suddenly we couldn't find Luv sir, only to find out that he went to hit a guy who had tried to brush past n touch one of us girls on the road. There was another time during the shoot of
'Chak Glassi'
in PKP 1 where he fought with and threw the media out of the set because some of them were clicking out pictures inappropriately without us knowing. There have been multiple incidents like this which just go on to say that he's in fact the man contrary to the baseless allegations made recently. So I really wanna take this opportunity to stand by #MeToo and safeguard the movement's true interest. But let's take some responsibility upon ourselves and not blindly believe everything that we hear. Let's be intelligent and wise."
Also Read: Subhash Ghai DENIES sexual harassment charges against him, dismisses the #MeToo movement
Click HERE to read more and view the original source of this article.


Loading ...