The period just before the release of a film is very stressful for any filmmaker. For producer Pahlaj Nihalani, the stress is another level. His upcoming Rangeela Raja is scheduled to release exactly a week from now, but the Govinda starrer has faced problems at the Central Board of Film Certification (CBFC). A screening of a film should be done within few weeks once the film is applied for certification but Pahlaj alleges that the screening happened more than a month later. Moreover, he was asked to make numerous cuts which he calls unjustified. All those in the industry and on social media who were frustrated with the cuts that he used to ask for during his tenure as CBFC chairperson are grinning from ear to ear.

But Pahlaj Nihalani is unfazed with such sort of criticism. In an exclusive interview to Bollywood Hungama, the veteran filmmaker talks about the Rangeela Raja controversy and how sometimes, he went against the government that wanted him to outright ban certain films. He also minces no words while criticizing the present state of CBFC under the chairpersonship of Prasoon Joshi.
When did you apply for the censor certificate? Did you ask for a U/A or A certificate for Rangeela Raja?
I applied for the certificate on September 23 and the screening of my film was scheduled on November 2 – almost 40 days later. I wanted U/A and they agreed to give my film U/A subject to the modifications asked.
Why didn't you ask for an 'adults-only' certificate?

Why should I? The theme of my film is not adult. It's not a vulgar or a horror film and there are no double meaning dialogues. There's no nudity either. It's a complete musical family entertainer. So, U/A is ideal for my film. When I made
Julie 2
last year, I had asked for an 'A' certificate as per the film's theme and genre. I have never made or distributed a film by misleading anyone and there has been any objection. I know my work and values and my conscience doesn't allow me to go wrong. I am also a responsible citizen. I have to ensure that if I ask for non-adult certificate, then it should be something that the whole family can sit and watch.
So what's your next step? You have moved the High Court but it has agreed to give you a hearing only after November 12…
The vacation bench of the Bombay High Court felt that my case didn't need an urgent hearing. So I'll again apply an affidavit and hope to get a hearing on the 12th since my film is releasing on November 16.
But do you think you make it on November 16?
See, I am ready to release the film on the 16th, subject to the court accepting my plea on an emergency basis. Once they do so, I am confident that the court will give a ruling in my favour. I have been a chairperson of the CBFC and I know the guidelines and there's nothing in my film that should get cut.
After you stepped down from the post of chairperson of CBFC, you had given an interview wherein you exposed the government and how they had told you not to pass Udta Punjab and to ensure Bajrangi Bhaijaan doesn't come out during Eid. Do you feel the government is angry with you and is extracting revenge by delaying your certification and asking for unfair cuts?
It seems like. I have always spoken the truth and haven't minced words. If the I&B ministry feels that they can pass or stop a film's release without seeing, then that's wrong. The Examining Committee (EC) sees the film and decides the certification. During Udta Punjab, experienced people were in the EC and they demanded that 'Punjab' should be removed from the title of Udta Punjab and that it should be banned. How is that possible and how is it ethical? So the ministry definitely must have had a grudge since they appointed me and I wasn't listening to their demands.
Now Prasoon Joshi is the chairperson and it seems that he listens to them. Jab tak Gujarat elections khatam nahin huve, woh Padmaavat ko rokne mein kaamyaab raha. He claimed to have had a special committee and they passed the film after changing the title from Padmavati to Padmaavat and other such modifications. All hogwash! They tortured poor Sanjay Leela Bhansali. His film worked but still he faced losses as the film didn't release in 4 states. It's ridiculous!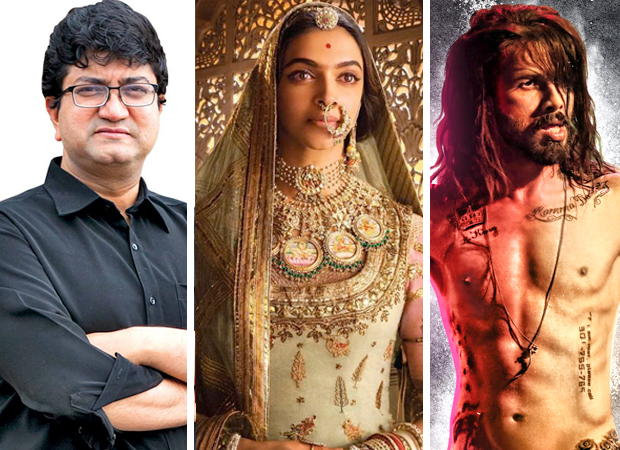 Do you think things are going well in the post-Pahlaj Nihalani era of the CBFC?
Not at all! During my tenure, I tried to help as many filmmakers as possible, small and big. I had an open door policy and I was easily approachable and accessible. But look at Prasoon Joshi. He is not ready to meet me, despite me being from the industry since decades. His phone number is not reachable and he doesn't even come to office. Meanwhile, I tried to get transparency and brought in the process of online certification. I had eliminated all middlemen but now, all these brokers are back. The transparency has gone for a toss. Even when you apply for online certification, you should know where you stand in queue. Look at my case. My film was screened only after 40 days. 20 days after I applied for certification, Thugs Of Hindostan came in and their screening happened before Rangeela Raja. So it's clear that Prasoon Joshi has done favouritism to Aamir Khan and Yash Raj Films. I didn't ask for any favour or special treatment. I know the guidelines and through that I know that my film should get U/A certificate without cuts. I am a responsible filmmaker and would give out the correct content to my audiences.
Suppose if you were the chairperson of CBFC even today and some other filmmaker had made Rangeela Raja…

Then I would have passed the film with a U/A and no cuts. The committee members today are completely new without any experience of cinema. No workshop was held for them. Two of these members saw a film for the first time in their lives! How would they know what to cut and what is appropriate in a film? Also, the decision rests with the regional officer (RO). And the one at present, Tushar Karmarkar, is not an approved and official one. He's on temporary basis. After watching a film, he takes 2-3 hours to discuss the content. And he watches all big films. I remember my screening was held at 11 am. One more film's screening was scheduled at 3 pm but their turn came only at 6 pm.
When you used to be the chairperson, every now and then, a controversy used to erupt and you used to get trolled. It seems the same problems exist even today. But then why do you think it doesn't make the same noise?
That's because Prasoon Joshi has added a new clause that whatever modifications asked by the CBFC should remain confidential between the CBFC and the applicant. And if they don't adhere to it, the certificate can even get revoked. Now tell me which filmmaker would stand the risk of revoking his film's certificate.
After you left CBFC, which are the films that you felt should not have been passed or which films do you think got incorrect certification?
Mohalla Assi shouldn't have been passed by the Court. The film was rejected by EC and Tribunal as it has cuss words. It even shows Lord Shiva uttering abuse. The film talks of Ram Mandir and also about BJP. I am scared that the film can lead to a law-and-order situation.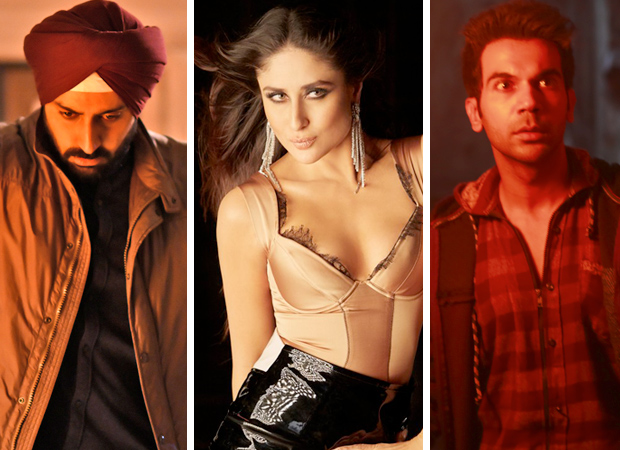 But Mohalla Assi was passed by the Court. Which recent film violated the guidelines of CBFC according to you?
Firstly, there are no guidelines right now in CBFC which I used to religiously follow. Look at how films with cuss words get passed. Manmarziyaan got U/A. Ideally; it should have been an adults film. With Veere Di Wedding, the CBFC acted in a very liberal way and allowed abusive language. In Stree, the father tells his son to use his hand to relive his sexual frustration. How can you allow such content in a U/A film? It's against the guidelines. On the other hand, my film is as per the guidelines. There's a dialogue by Shakti Kapoor, "Jab jab iss dharti pe Raavan Sita ka haran karega, tab tab Ram ka saath nibhane Hanuman aayega". Tell me what's vulgar in this dialogue? Another dialogue goes, "Arjun ki tarah raat ko teer leke nikal padte ho." Arjun is synonymous with being an expert archer. Isme double meaning kahan se aa gaya? They want the hand gesture to be removed in the dialogue, 'Mera dhyaan pooja mein tha', which is uttered by a man to his wife. This is ridiculous! In Veere Di Wedding, the dialogues of 'lena' and 'dena' are allowed but in Rangeela Raja, they have problems with Govinda saying 'Myaan se Talvar nikal gayi hai'. Mind you, I have shown the sword and there's a sound of the sword used as well!
A lot of netizens and even prominent celebrities are laughing over your anguish. They feel the Rangeela Raja-CBFC row is a classic example of 'what goes around comes around' since you made many filmmakers suffer a similar fate…
During my tenure, I didn't delay certification. All the films were passed and were released. During NH10, Anurag Kashyap attacked us for publicity and media and social media supported him. That is why the film succeeded a bit but not much. Two months later during Bombay Velvet's release, we got the certification changed from A to U/A in 4 days so that his film doesn't get delayed. At that time, he didn't create controversy and therefore media didn't talk about it. And even the film flopped as a result. During Udta Punjab, the ministry was not even ready to pass the film but I went against their order. But everyone misunderstood that I was the one taking the call.
Lastly, your views on the Shyam Benegal committee report. It's supposed to be quite in sync with today's requirements but it hasn't got passed…

A lot of committees have been formed since 1968. The report of Shyam Benegal is ready since 2016 but Parliament hasn't passed it as it's against the Indian values and culture. It's all hogwash by the government. And to keep the industry happy, it has overlooked the guidelines as you can see with the recent films. But they also claim to be custodians of the culture. Look how the government pretends to have a copyright on 'Ram'. On the other hand, when my film has a dialogue on 'Ram', I am supposed to remove it!
Also Read: SHOCKING: Former Censor chief Pahlaj Nihalani to take the CBFC to Court, accuses Prasoon Joshi of malpractices
Click HERE to read more and view the original source of this article.


Loading ...