We all remember the furor that the bold orgasm scene of Kiara Advani had caused when Lust Stories released on Netflix! The scene continues to make news even today, as Kiara has moved on to her next venture, Kabir Singh. During a recent appearance on a chat show, Kiara was apparently asked about her family's reaction about the scene and the actress had an epic anecdote to share about her grandmother's reaction and what she had to say in the film.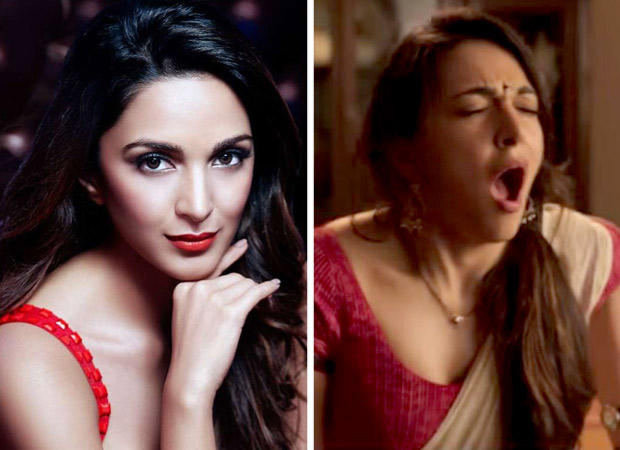 It seems that Kiara Advani was asked how did everyone in her family reacted. Pat came the reply of the actress that while her family is quite okay with it, her grandmother had a 'dead pan' expression for it! During her appearance at Anaita Shroff Adajania's show Feet Up With The Stars, Kiara said, "My grandmother had come to stay with me. It had just released and my parents and I had seen it and everyone loved it. So we were just sitting and watching it."
Further speaking about her parents' reaction, she said, "My parents were cool because they knew everything when I had said yes to the film." She went on to add, "Let me tell you that my grandmother isn't Indian but she is Anglo Indian. So, there were certain jokes she didn't get so she was reading with subtitles. Everyone was laughing and there were reactions of the people watching but my grandmother was watching with a straight face like deadpan. So I couldn't gauge if she was liking or not! So I messaged my mother that she isn't reacting, so she said explain it to her. So I explained, 'Grandma, you do understand what just happened right. She didn't get the context to
Kabhi Khushi Kabhie Gham
. So she probably wasn't laughing on that. I was like you get the context right. Like she's had an orgasm in front of her entire family. And she's like, 'well, in front of the whole world now!"
Also Read: Kabir Singh Trailer: Shahid Kapoor gets ANGRY on reporter for questioning about his kissing scene with Kiara Advani
Click HERE to read more and view the original source of this article.


Loading ...