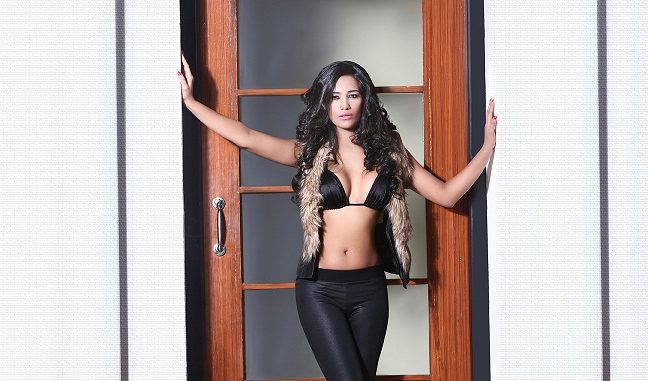 You can publish this article on your website as long as you provide a link back to this page.
This article was last updated on April 16, 2022

Ever since the IPL season 6 has kicked in, the action on the sets of Nasha has been tuned in to the cricket matches. Even while shooting the scenes
Poonam Pandey has been pretty distracted with the action on the field. So much so that Amit Saxena, The director of Nasha had to actually halt the shooting and allow Poonam to quench her desire and feast her eyes on the action on the telly.
"I love cricket and I just wasnt able to focus on the shooting during the IPL matches. Specially when the Mumbai Indians were playing and Sachin was out there in the middle. The director had to finally give in and allow me a break to catch the match," said a blushing Poonam.
And soon after the match was over and the adrenaline rush was quenched, Poonam was back on the sets to give her shot. And to everyone's delight,
Poonam was back to her sharp self and canned the next series of scenes in the first take.
The director was thrilled with her renewed energy levels and decided that all the scenes will be shot right after Poonam finishes watching the matches.
Reacting to the new rules on the sets of Nasha, Poonam Pandey said, "What can I say. I am a Mumbai gal and watching my team play on the field gets me excited."
Yes, We all know how much Ms Pandey get's over-excited during Cricket.