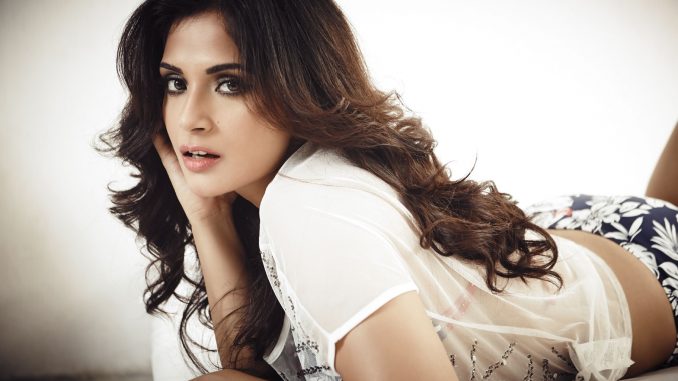 You can publish this article on your website as long as you provide a link back to this page.
This article was last updated on April 16, 2022

After doing a small stint in Dibakar Banerjee's Oye Lucky Lucky Oye, She made an impact in a substantial role in Anurag Kashyap's Gangs of Wasseypur. The Delhiite Actress is on a high after the success of Fukrey. Post Fukrey She is ready to rock again with her upcoming film Shorts. Richa Chadda goes in a small chit-chat with Faisal Saif..
What's your feeling as the part of Shorts?
I feel really great to be part of the film, because this film made with a lot of effort and lots of hardship. My director Siddharth was an Assistant Director in Gangs of Wasseypur and he had a very unique concept. The actor in me immediately said yes to the script. It's really fantastic that Anurag has managed to release the film, because when a short film is made they never see light of the day. At best they go to competition and then no one hears of them. After Bombay Talkies, people are opening up to the idea of short films. It's good for directors, actors and young talents that these films can be release now.
Do you think audience will accept short films?
Why not? If, we can move from test cricket to One Day cricket to 20-20 cricket then why can't we move from feature to short films?
Tell us something about your character in Epilogue which is part of Shorts?
It was a very challenging role, because it's a completely dialogue-less script. At best what you conveying through your eyes, laughter and some
sounds. You really can't speak at all. I really think it's really hard to communicate like that. Hats off to Siddharth for being able to that and his theme was very complex.
What are doing after the success of Fukrey?
I am reading many scripts after the success of Fukrey. I am going to announce multiple things very soon.
How you feel when people call you Bholi Punjaban?
It always happens with me. First when I did Oye Lucky Oye people used to call me Dolly, then Nagma after Gangs of Wasseypur and now Bholi.
Art or commercial, which film you prefer?
You can never classify a film or slot it now. A good film is a commercial film. Like mine in Shorts.