Almost every second film in Bollywood has a wedding scene/ sequence. In other words, no Bollywood movie is complete without a wedding scene. There have been many films which have been based on wedding as its theme. This week's release RUNNING SHAADI, too, is based on weddings, but, with a quirky twist in its tale. Will RUNNING SHAADI ensure its makers a long 'Run' in the Box-Office or will it turn turtle, let's analyse.
As the title suggests, RUNNING SHAADI (which has been written by Navjot Gulati and Amit Roy) is all about runaway weddings and the repercussions which follow after that. The film starts off with an 18 month flashback of events which has Nimmi (Taapsee Pannu) making a startling confession to Ram Bharose (Amit Sadh) stating that she wrongly timed her physical relation with a guy. Ram Bharose, who works as a salesman in the garments shop owned by Nimmi's father, uses his sharp wit and bails her out of the situation. One day, on the occasion of Nimmi's birthday party, the self-respecting Ram Bharose feels extremely hurt and 'used'. Because of this, Ram Bharose lands up fighting with Nimmi's father and leaves the job. The feeling of being unemployed and anger against Nimmi and her parents, forces Ram Bharose to give his nod to marry an 18 year old girl in Bihar. One day, with the technical help from his friend Sarabjeet Sidhana aka Cyberjeet (Arsh Bajwa), Ram Bharose starts a website that promises to help execute 'runaway weddings'. Within no time, the website becomes a messiah of sorts to many couples who dream of eloping, to marry much against their parents' wishes. Just as Ram Bharose plans to go to Bihar to get married, Nimmi appears before him and asks for an extremely unexpected request, which changes the lives of everyone around completely. What was Nimmi's request, does Ram Bharose become successful in fulfilling her request, does Ram Bharose marry the 18 year old girl and what happens to the respective lives of Ram Bharose and Nimmi is what forms the rest of the film.
When the promos of RUNNING SHAADI were released, it gave a feel that the film was an attempt based on the concept of 'runaway weddings'. True to the promos, the film does 'run' in the said zone. While many films in romantic genre show couples running away from their parents and getting married, despite treading on a similar theme, it is RUNNING SHAADI's quirky storyline that makes it different from other films. In other words, it is the treatment meted out by the film's screenplay, which makes all the difference.
The film's dialogues (Navjot Gulati & Amit Roy) are decent. The film, however, does not boast of any outstanding one liners. The film does have its share of comic scenes, which evokes laughter.
After having started his career as a DoP, Amit Roy makes his debut as a director with RUNNING SHAADI. Because RUNNING SHAADI happens to be his debut film, Amit Roy struggles in many places as a director, which can be seen in the film. Despite the film having a unique storyline, the direction could have been much better. Amit Roy tries his best to establish the film's premise and characters in the film's first half, but the proceedings are dull and slow. Additionally, the film's first half is loaded with way too many clichés, zero humour and also no romantic tension or drama between Amit Sadh and Tapsee Pannu. It is the second half of the film which scores better. The film starts picking up and gaining its pace in the second half, more towards the pre-climax. Amidst all this, there are a few interesting moments as well in the film. These moments include when Amit Sadh's would-be-bride sings a 'modern song', scenes featuring Amit Sadh's uncle and the treatment meted out to the couple named Milky-Shonku in the film's first half.

What really surprises everyone is the fact that, despite Amit Roy being an 'experienced hand' in cinematography, the film looks very dull visually and carries a dated look. Additionally, the long delay in the film's release also adds to the film's 'dull moments' as films based on similar themes made their way to the silver screens during this time. If these weren't hindrances enough, even the 'muted moments' in the film (due of the controversy over its title) takes the steam off the film. Being a typical North Indian film, one really wonders whether it will find its resonance in parts of the country as well.
As for the performances, the film rides majorly on Amit Sadh and Taapsee Pannu. Amit Sadh, who was last seen in films like SULTAN and AKIRA, does a commendable job in RUNNING SHAADI. However, there are a handful of scenes where he seems to be struggling with his character. But, overall, Amit Sadh not only shoulders the film, but also owns it alongwith Taapsee Pannu. Speaking of Taapsee Pannu, after having delivered a stellar performance in smash hit PINK, she retains her form even in RUNNING SHAADI. There are many places in the film wherein she looks effortless during her performance. She carries the right amount of spunk that was required by her character to look convincing. However, the flip side of Taapsee Pannu in the film is that, she speaks Punjabi with such a heavy accent, that, many a times one misses her dialogues/lines. Besides Amit Sadh and Taapsee Pannu, there is also Arsh Bajwa, who does a decent job in the role of Sarabjeet Sidhana aka 'Cyberjeet'.
Even though the film has an array of music directors (Anupam Roy, Abhishek-Akshay, Keegan Pinto, Anjana Ankur Singh, Sandeep Madhavan), the music is just about passable. With no hook songs to boast about, RUNNING SHAADI fails to score in the music department. On the other hand, the film's background music (Abhishek Arora) is decent and moves in sync with the film's narrative.
The film's cinematography (Anas Ali Khan) is below average. The film's editing (Nipun Gupta) is mediocre as well.
On the whole, RUNNING SHAADI is an entertaining film, but only in parts. The film suffers from the lack of an interesting drama. At the Box-Office, the film will be an average fare.
Click HERE to read the original article.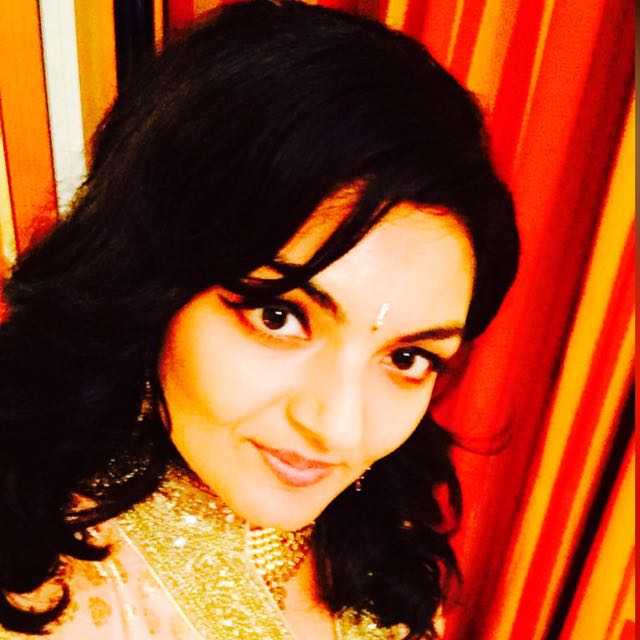 Vote for Shikha Dhingra For Mrs South Asia Canada 2017 by liking her Facebook page.


Loading ...