This article was last updated on April 16, 2022
Canada:

Oye! Times readers Get FREE $30 to spend on Amazon, Walmart…
USA:

Oye! Times readers Get FREE $30 to spend on Amazon, Walmart…
The small town mania that gripped Bollywood in the last decade brought a welcome change. The films became more and more real as they talked about the ground realities and hence more viewers were able to identify with it. Tigmanshu Dhulia's MILAN TALKIES is also an attempt in the same league. It is one film that has being planned since 6-7 years with numerous changes in the cast and even producers. Finally, Dhulia managed to make it last year with Ali Fazal and Shraddha Sainath. So does MILAN TALKIES manage to impress and entertain? Or does it fail in its endeavour? Let's analyse.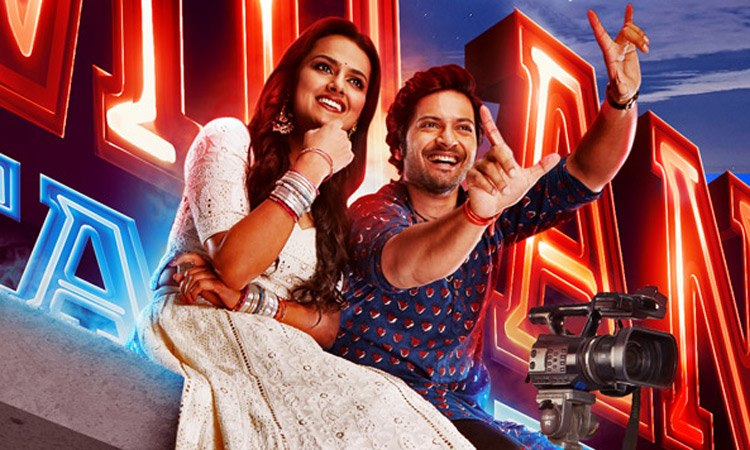 MILAN TALKIES is the story of two lovers in a small town. The year is 2010. In Allahabad, Anu Sharma (Ali Fazal) is a small town filmmaker and dreams of becoming a big shot director some day. He funds his films by selling exam papers. Maithili (Shraddha Sainath) approaches him one day as she needs help in passing her examination. It is the pre-requisite by her future in laws before she can tie the knot. Anu agrees and falls in love with her. In fact his racket gets exposed and yet he goes out of the way to help her cheat and pass in the exams. Maithili too begins to love him and they start a romantic relationship. They start to hang out in the projector room of the single screen theatre Milan Talkies since Anu is friends with the projector guy, Usman bhai (Sanjay Mishra). Anu wants to send his father (Tigmanshu Dhulia) to talk to Maithili's father Janardhanan (Ashutosh Rana) for marriage. But Janardhanan is a priest and quite conservative. Hence he detests film industry and those working for it. As a result, he would never agree to the union of Anu and Maithili. With no other option in hand, the lovers decide to elope. However their plan is foiled as Janardhan finds out. He takes the help of local goon Guru Panda (Sikandar Kher) to nab them. Guru is aggressive and hates the idea of courtship. He stops Maithili and fires a shot at Anu. But Anu escapes. Meanwhile the husband-to-be for Maithili refuses to get married to her after the elopement episode. Guru Panda then agrees to get hitched with Maithili. What happens next forms the rest of the film.
Tigmanshu Dhulia and Kamal Pandey's story is predictable and done to death. So many films have been made on this subject for years. Tigmanshu Dhulia and Kamal Pandey's screenplay is lacklustre and amateurish. The single screen theatre element gives some scenes a nice touch but it could have been utilised in a better way. Tigmanshu Dhulia and Kamal Pandey's dialogues are simple and sans complaints.
Tigmanshu Dhulia's direction is disappointing and how. It's shocking that the filmmaker who gave gripping films like HAASIL [2003], PAAN SINGH TOMAR [2012] and SAHEB BIWI AUR GANGSTER [2011] has made this apology of a film. There's no consistency and direction leaves so many loopholes out in the open. For instance, the film starts in the year 2010 and yet the makers wrongly depict Anti Romeo Squad wrecking havoc when it's a common knowledge that it was formed only in 2017. Also the look and even the quality of opening credits is substandard and again, this is not expected from a filmmaker who has created magic with limited budget in the past.
MILAN TALKIES has an extremely haywire beginning. Too much information is fed to the viewers in limited time. It becomes difficult to ascertain what exactly Anu does for a living as he's shooting films, replacing his actors when they get arrested, selling exam papers and even entertaining patrons at Milan Talkies when there's a power cut. Viewers might even mistaken Anu as the owner of Milan Talkies! It's only in the scenes of Anu helping Maithili that the film gets a bit better. The scenes of romance are also engaging. Post interval the story moves three years and one expects some fireworks finally. But that doesn't happen. The idea that Anu made a film with a hidden message for Maithili is extremely silly. Moreover, in a shocking sequence, Anu who is now an established filmmaker is assaulted brutally by Guru Panda in broad daylight. The media covers the incident immediately and yet no arrests are made. The finale is predictable and clichéd.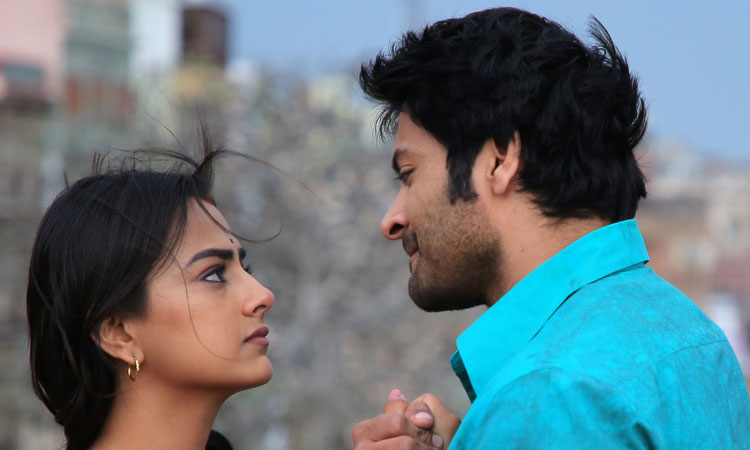 Performances save the film from becoming an ultimate disaster. Ali Fazal is quite fine and shoulders the responsibility of a lead hero well. Shraddha Srinath has a striking face and a nice screen presence and gives a good performance. Ashutosh Rana is dependable. Sanjay Mishra is adorable. Sikandar Kher hams. Rajiv Gupta (Hariya) genuinely gives his best. Tigmanshu Dhulia the actor does a much better job than Tigmanshu Dhulia the director. Reecha Sinha (Babli), Deepraj Rana and the actors playing Ali Fazal's pals are passable.
Music is average and not of chartbuster variety. 'Bakaiti' is catchy followed by 'Mind Na Kariyo Holi Hai'. 'Jobless' is foot tapping. 'Din Dahade' and 'Shart' are disappointing and forced just about anywhere in the film. Dharma Vish's background score is nothing great.
Hari Vedantam's cinematography is okay. Dhananjay Mondal's production design is poor. Nishant Khan's action is realistic. Praveen Angre's editing is haphazard.
On the whole, MILAN TALKIES is a badly made film and riddled with a clichéd storyline. Avoid!
Click HERE to view more.

You can publish this article on your website as long as you provide a link back to this page.
You can publish this article on your website as long as you provide a link back to this page.