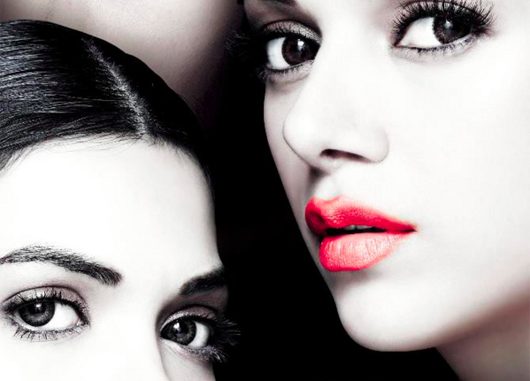 Movie Review
Murder 3
Cast: Randeep Hooda, Aditi Rao Hydari, Sara Lohen
Directed by: Vishesh Bhatt
Review by: Faisal Saif
Ratings: * * 1/2
The Tagline in the Posters said "This Valentine, Love Will Be Murdered". Well, Let me assure you that no one is being Murdered in this one, But Many of the viewer's might get confuse. Vishesh Bhatt follows the legacy of uncle Mahesh Bhatt and directs a film which is (Officially) based on a Spanish Thriller 'The Hidden Face'. I will also assure you, If you have seen the original, You are sure to get a little disappointed with this one.
Vikram (Randeep Hooda) is a Wild-Life Photographer who moves from Cape Town to Mumbai with his girlfriend Roshni (Aditi Rao Hydari). One fine day, He find his life turned topsy-turvy. She suspects his loyalty and eventually leaves him without a trace. All she leaves behind is a video message. Vikram suspects something's fishy and informs the Police Authorities. They in turn suspect him instead. He doesn't care about the allegations and continues to search out for Roshni. But quickly forgets as soon as he comes across face-to-face with a sultry bar-girl Nisha (Sara Lohen).
A New-Tale of Romance and Seduction begins between them both and Nisha shifts with Vikram in his palatial house which looks as beautiful as scary. Vikram's sudden change makes the police officers into suspicion of his intentions. As there are also no evidence to prove he has blood on his hands. Not even Roshni's body.
Nisha starts suspecting something wrong in Vikram's House. She starts feeling his house to be Haunted. Something eerie starts communicating with Nisha. Is there someone holding a 'Key' to this entire Mystery?
The film's first hour starts off as a Scary Movie, But as soon as the Second Hour proceeds, The film takes some mysterious turns. The script of Murder 3 is Tight and Compelling. But the film drags at many points.
Randeep Hooda performs well with his mysterious looks. He does try to carry the whole film on his shoulder's. Aditi Rao Hydari too is an amazing actress to look forward to. Sara Lohen is just about Ok. Rajesh Shringapure as the Police Officer is effective. The film does not have those 'Bhatt-Camp' out and out erotic scenes, But it is more about how far would you go to find out how much your partner loves you.
Vishesh Bhatt chose an engaging plot as his Directorial Debut, But somewhere the story looked Half-baked without any explainations. Where? You will definitely find out once you see the film. As if i ask this question here, I am giving you the 'Suspense' of the film. Musically, The film has no tracks (Like the earlier Murder Franchise) to take home. Cinematography is brilliant. The film is of 2 Hours, But still looks long.
The final words, Murder 3 is just a one-time watch provided if you are a 'Murder-Franchise', 'Bhatt-Camp' or a 'Randeep Hooda' fan. Else, Rent the DVD of the original 'The Hidden Face'.