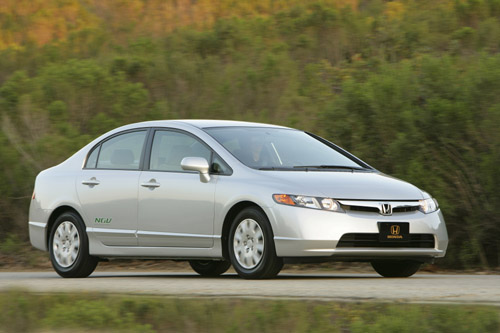 You can publish this article on your website as long as you provide a link back to this page.
This article was last updated on April 16, 2022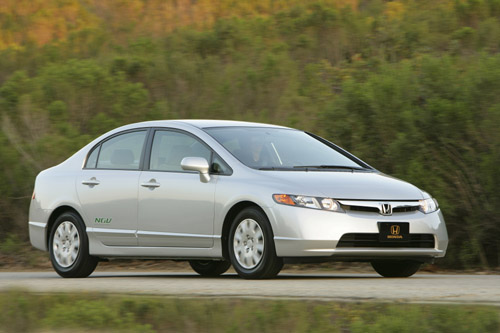 The Honda Civic Natural Gas took home Green Car Journal's 2012 Green Car of the Year award at the L.A. Auto Show Thursday. The Civic was lauded for being the cleanest running internal combustion vehicle as certified by the EPA and the only assembly line produced natural gas passenger model for sale on the U.S. market."There is no other vehicle on American highways like the Civic Natural Gas, and this recognition has been a long time coming for Honda," Ron Cogan, editor and publisher of Green Car Journal, said in a statement.
"The new generation Civic Natural Gas features greater fuel efficiency, a handsome and roomier new design, and tailpipe emission levels untouched by any other internal combustion production vehicle."
The 2012 Civic Natural Gas is a fifth generation model, running on "a clean fuel that is almost exclusively domestically sourced and typically priced about 30 percent less than gasoline," the statement said. It retails for just over $26,000 and was selected from a field of five finalists that also included the Ford Focus Electric, the Mitsubishi i, the Toyota Prius v and the Volkswagen Passat TDI.
The award comes a day after the proposal of new federal gas mileage rules aimed at improving fuel efficiency and reducing U.S. dependence on foreign oil. The rules aim for an average gas mileage of 54.5 miles per gallon by the 2025 model year.
Article Viewed on Oye! Times @ www.oyetimes.com