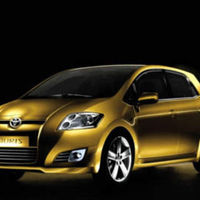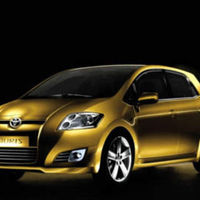 The number one car manufacturer in the world remains Toyota although the new and improved General Motors is not far behind.
Reuters
has reported that GM was less than 30,000 units shy of tying Toyota for sales in 2010. Toyota has apparently held onto its number one position for the third straight year starting when General Motors lost the title in 2008 after nearly eight decades at the top of the heap.
The news shows that Toyota has weathered the storm of controversy surrounding the recall of 10 million cars in its single largest market, the United States. Rivals like Ford and Hyundai profited from the safety crisis by stepping in to fill the public need for a perceived protection of a product with an unblemished track record. While studies subsequently proved that the hype around the safety of Toyota's vehicles was statistically unfounded, the damage had been done and Toyota went into overdrive trying to assuage the fears of a nervous market.
Back in December, Toyota announced its Star System (see
Toyota announces Star System
– Dec 6/2010) as part of its on-going campaign to regain and retain buyer confidence and loyalty. Obviously, the company did an excellent job of quashing any and all concerns over its safety record and has once again come out on top. However, as the
Wall Street Journal
put it, "Toyota is happy to see 2010 through the rear view mirror."
Nevertheless, GM is not far behind. This is a surprise considering how bad off the company was. Let's not forget it had to get a bail-out from the U.S. government and has managed to miraculously turn itself around and come back a player. Good news for investors.
Click HERE to read more from William Belle.