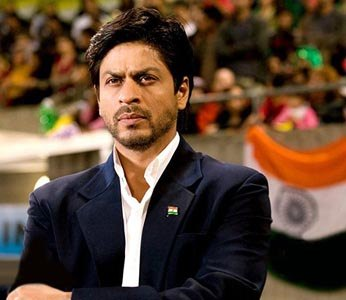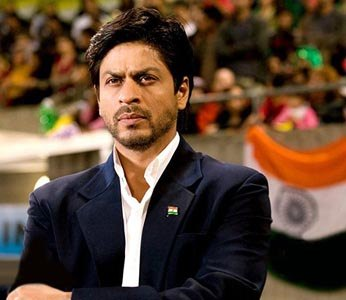 After his detention at a US airport sparked a furore in India, Bollywood superstar Shahrukh Khan on Monday asked people back home not to take the issue further, even as he said that America needs to offer "a little more warmth and speed in its processes".
In Houston where he arrived from Chicago to attend a 'Meet and Greet' carnival, Khan who was "inspected" at the Newark airport on his arrival from India, said he respected the procedures the US requires incoming foreigners to follow but maintained his experience was "not pleasant".
The actor, who had earlier told his fans that he did not feel like stepping on US soil again, said while everybody loves what America has to offer "but I think it needs to offer a little more warmth and speed in its processes".
However, he requested "everyone" back home not to take the issue "further than it should be".
"I didn't mean it to be like this. Because I had to make a few calls to get out of that place, so I guess it became a big piece of news," he told a TV channel. 
Khan, 43, was stopped and questioned at Newark airport on his arrival from India for about two hours on Saturday and was released only after the Indian consulate intervened, an incident that caused widespread anger in India with the government saying it would take up the issue with the US.
"I just like to tell people that I do understand the anger and angst and disturbance that an incident like this can cause to one's psyche," the actor said.
Khan said: "I think its a little grey or black and we should not spend time on this anymore".
The actor, who is in the US to promote his upcoming film 'My Name is Khan', mingled with his fans here and signed autographs for them. Ironically, the film revolves around a Muslim character and his experiences in a post 9/11 America.
"The film's issue is much larger than just being a stop at the immigration. Its not ironic, may be we made the film because one thinks this is an issue that should be addressed," Khan said.
Commenting on the incident in Newark, he said: "I understand a country has to be a little careful specifically with the things that have happened".
But, he said, instead of doing a retina and finger scan, which is a normal procedure, the immigration authorities kept telling him that his name was "common".
"… They kept telling me your name is common… and I was too polite to ask common to what," he said.
US authorities had denied that the procedure they followed with the Indian actor had anything to do with his name and described it as mere "inspection," attributing it to the delay in the arrival of his baggage.
Khan said America needed to understand that "its not an isolated parallel universe existence for this country".
"There is a whole world which makes all the good and bad that is happening. So if you are scared of violence, terrorism, all of us are responsible for it. It is not that the rest of the world is and America is not," he said.