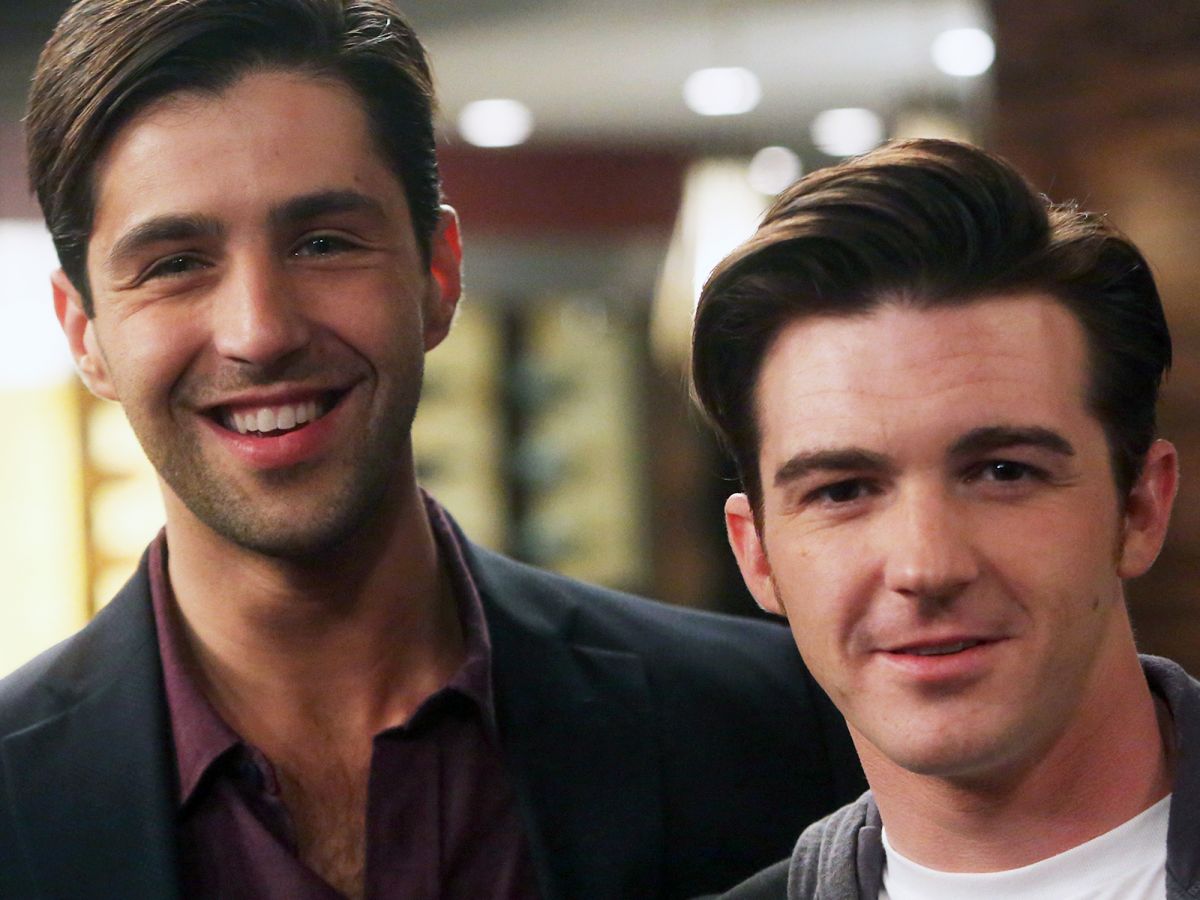 Good news, Disney fans. It appears that Drake Bell and Josh Peck are finally bros again following a very dramatic yet relatable feud over a wedding invitation.
If you'll recall, the drama started back in June when photos from Peck's destination wedding surfaced online. Upset that he wasn't included, Bell tweeted: "True colors have come out today. Message is loud and clear. Ties are officially cut. I'll miss you brother."
Um, yikes.
By the time Bell deleted the tweets, people everywhere were talking about the former co-stars' destroyed friendship. Later, Bell admitted to Entertainment Tonight that though he was hurt that his old pal never told him about the ceremony, perhaps he should have sent a text rather than broadcast his feelings on social media.
"I was just being cranky," Bell said.
Welcome to the Emotional Tweeting Club, Bell. I'll expect your dues by the 15th.
Huddled together, Peck looked at the camera and said "You're welcome, childhood" to which Bell responded, "It just feels right."
Peck also begged Bell to encourage his fans to stop harassing him on Facebook.
Over 2.6 million people watched the vlog, and while some were excited to see the two back on good terms, others were quick to point out that the reunion was missing one critical thing. As one commenter wrote, "there was no HUG ME BROTHAAA."
But for those of those concerned, fear not. It turns out that Peck posted a sweet photo of himself embracing Bell with a caption you're sure to love.
A post shared by Josh Peck (@shuapeck) on Aug 27, 2017 at 5:05pm PDT
Click HERE to read more from Refinery29

Loading ...