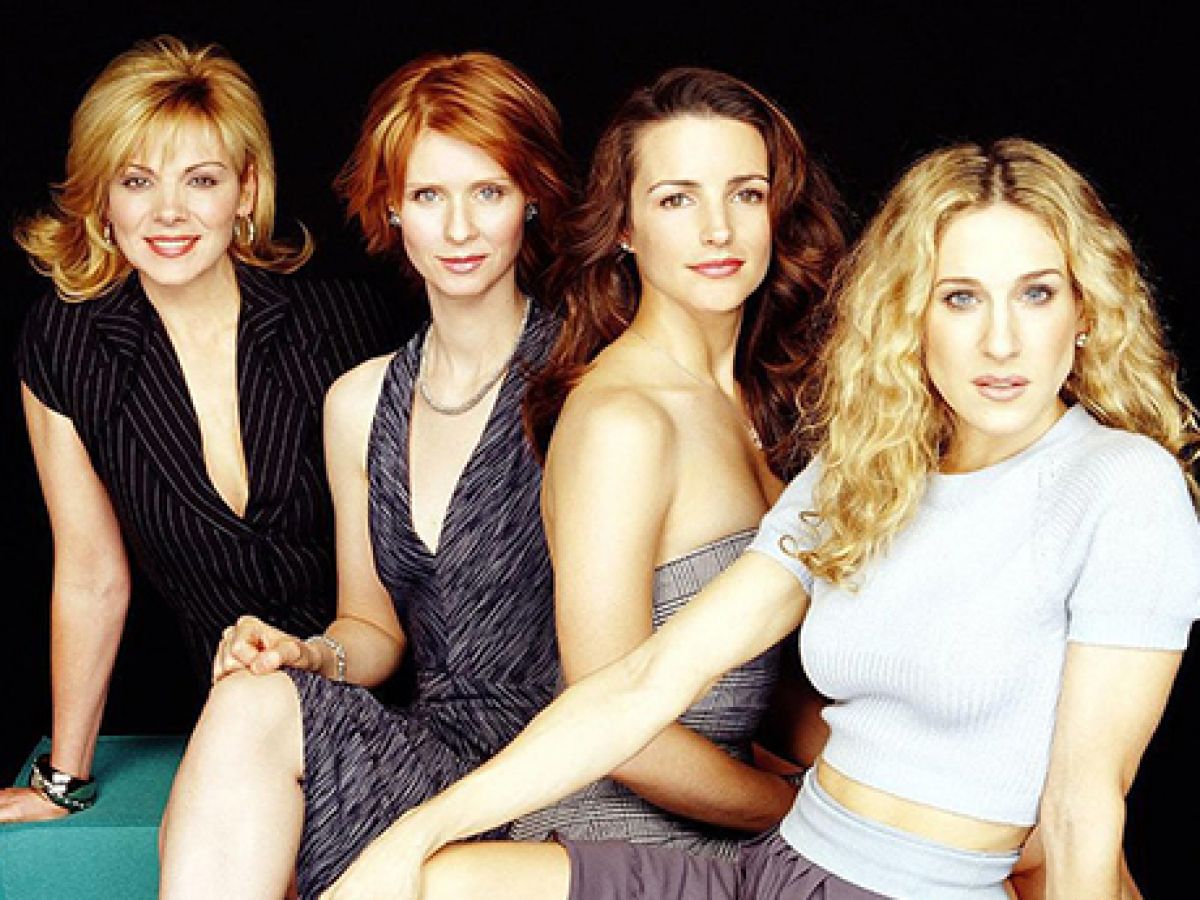 Unless you've lived in New York City, your idea of life in the Big Apple likely stems from watching TV, and it's almost certainly wrong. Or, maybe "incomplete" is the better word. That's because for all the series that have been set in NYC — goofy sitcoms, gritty cop dramas, reality shows where Heidi Klum and Donald Trump gleefully crush people's dreams — no single one gets it quite right. But, some fare better than others. Most recently, HBO's drama The Deuce, set in '70s-era Times Square, captures the grit and hustle of that iconic era.
So, we decided to explore some of our favorite shows based on how accurately they portray NYC living. We did so by looking at three categories — where the characters live, what they do for fun, and how their adventures capture the strangeness of existing in the "New York Bubble"—and scoring each show on a scale from one to ten apples. Spoiler alert: No one actually lives like Carrie Bradshaw.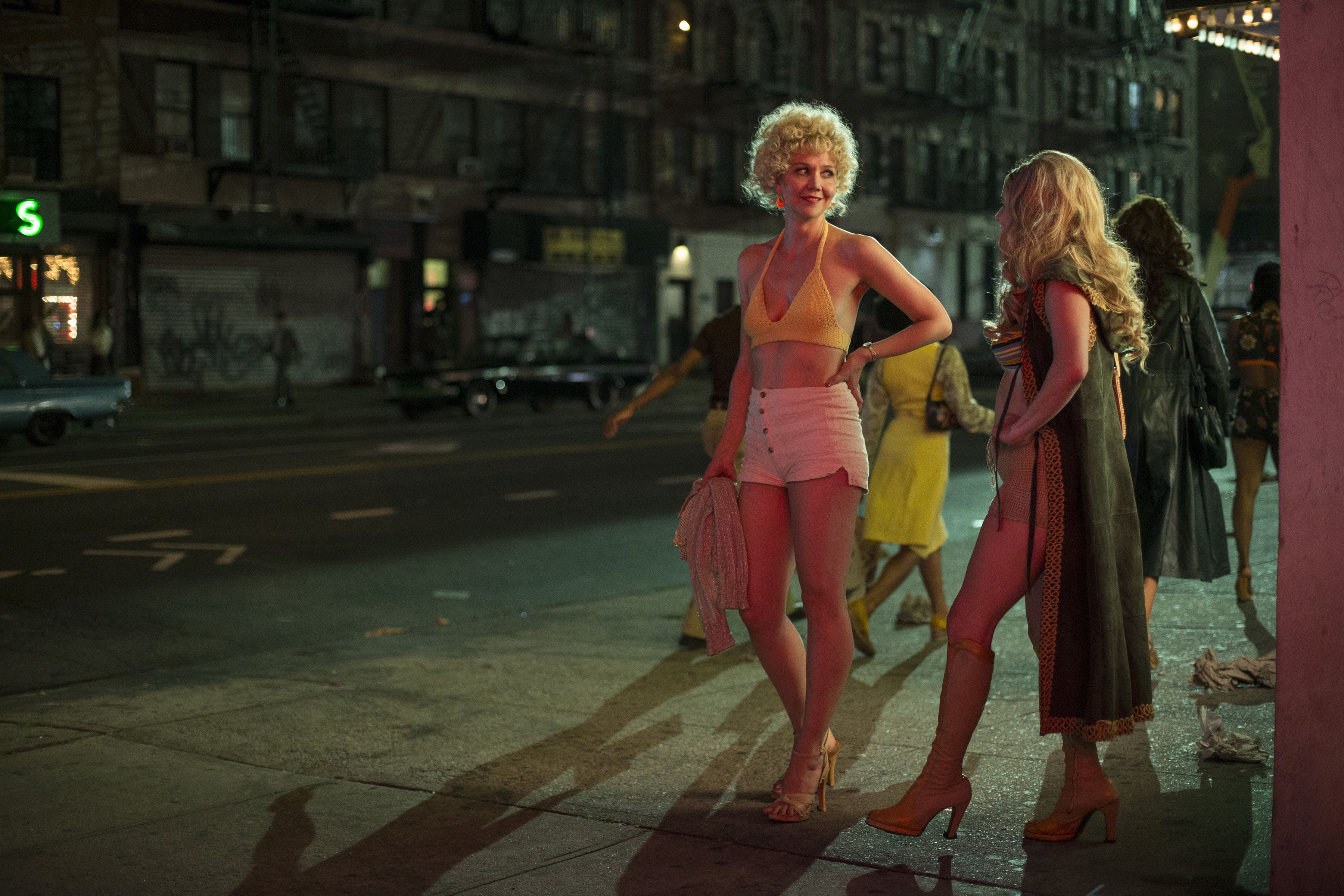 The Deuce
Living space:
When we see characters indoors, they're in dingy and dimly lit apartments with the noise of the city constantly filtering in. Usually, they're walking the streets in clothes that seem too cold, or sitting on a barstool in the Vincent Martino's (James Franco) Hi-Hat bar.
Entertainment:
The characters in
The Deuce
are on the forefront of the era's "entertainment." They're starring in, and producing, the first porn videos. Aside from that cutting-edge technology, characters go to peep shows, smutty movies, and drink in bars.
New York Bubble:
There
is
no bubble, support system, or way to get out of the churning system (unless you're an NYU student who voluntarily decides to drop out of school and move to Times Square, but that's a whole 'nother set of issues).
Score:
9 out of 10. Not only is the set accurate, the show doesn't glamorize New York.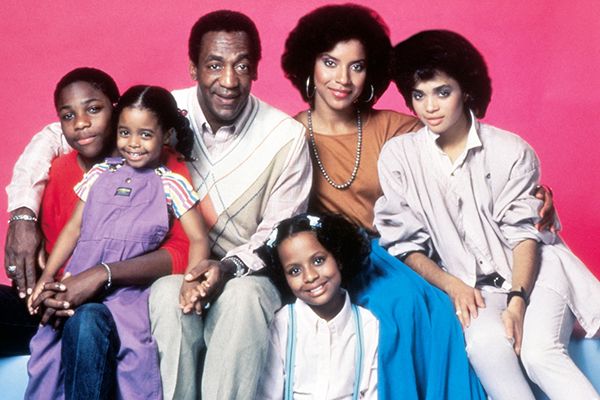 The Cosby Show
Living space: Although the famous brownstone seen in exterior shots is located on Leroy Street in Manhattan's Greenwich Village, the Huxtables lived in Brooklyn Heights, where a well-to-do doctor/lawyer couple in the mid-'80s might actually have owned a place with five bedrooms, outdoor space, and a kitchen big enough for Cliff's colossal sandwiches.
Entertainment: Cliff and Clair Huxtable were a cultured pair, what with their jazz records and fancy nights on the town, and Theo seemed to have his ear to the streets. But, by and large, the family led a pretty suburban existence most Americans could relate to.
New York Bubble: In NYC, you're bound to run into celebrities, and in the classic episode "A Touch of Wonder," daughter Denise does literally that, as she gets into a fender-bender with Motown legend Stevie Wonder. Instead of suing Cliff's pants (and sweater) off, Stevie subjects the gang to "I Just Called To Say I Love You."
Score: 6 out of 10
Photo: Courtesy of NBC.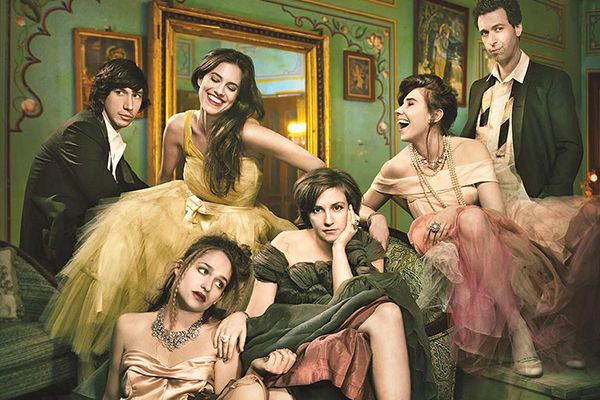 Girls
Living space: Most of the apartments are realistically tiny, but how many downstairs neighbors would tolerate Hannah's sexually deviant carpenter boyfriend Adam hammering away all day on his weird woodworking projects?
Entertainment: Loft parties, dive bars, art openings — it all checks out.
The New York Bubble: Hannah and the gang struggle to balance paying rent and following their creative dreams in ways unique to twentysomething New Yorkers. These people don't exist outside of Brooklyn, and for that, the rest of America should be thankful.
Score: 8 out of 10
Photo: Courtesy of HBO.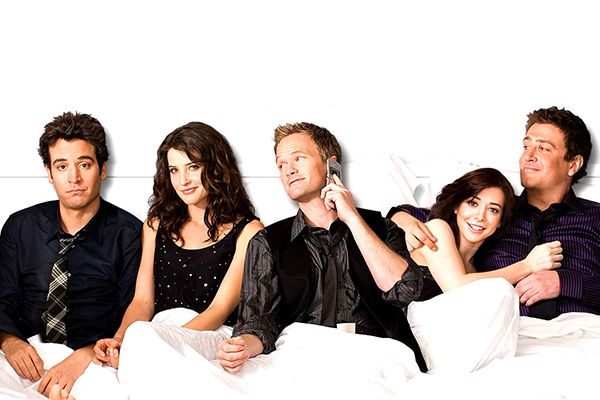 How I Met Your Mother
Space: While Marshall and Lily's apartment is a tad too spacious, much of the action takes place at MacLaren's, a reasonable approximation of a divey Upper East Side watering hole. And, an unrepentant corporate schemer like Barney probably would have a life-size Star Wars storm trooper in his living room.
Entertainment: Barney's laser-tag fixation is a hiccup — dude probably has to go to Staten Island for that — but the crew mostly hangs out in bars, and in that New Year's Eve episode, they get hot dogs at Gray's Papaya. Bonus points for the one where Ted winds up at a warehouse party in Bushwick, eating kimchi cupcakes out of a truck.
New York Bubble: The idea of having a kid in your late 20s or early 30s is scary no matter where you live, but in NYC, it's an affront to your lifestyle. It could mean shedding your friends and moving to Westchester or Long Island, like Marshall and Lily do before coming to their senses and returning to the city.
Score: 8 out of 10
Photo: Courtesy of CBS.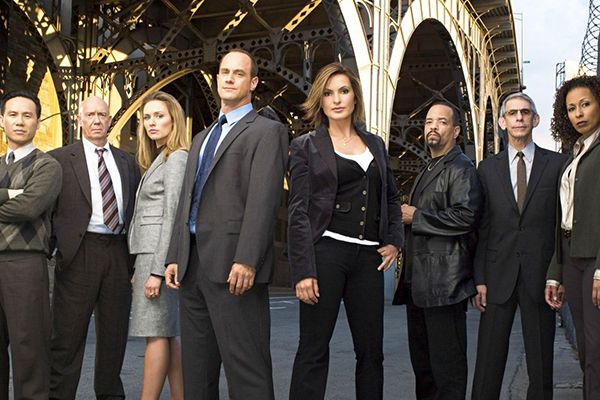 Law & Order
Living space: We rarely see the characters' apartments, and that's because these cops and lawyers stay up 24/7 trying to rid their sick, depraved city of murderous pervs and other assorted perps.
Entertainment: On L&O, there's no time for fun and games. Every minute Sam Waterston, SVU 's Mariska Hargitay, or any of the other 9,353 characters spends doing something other than working, another poor soul gets sold into slavery or bludgeoned to death and dumped in the East River.
New York Bubble: This show's tagline is "ripped from the headlines," and many of the cases, stupefying though they are, are based on actual NYC events.
Score: 6 out of 10
Photo: Courtesy of NBC.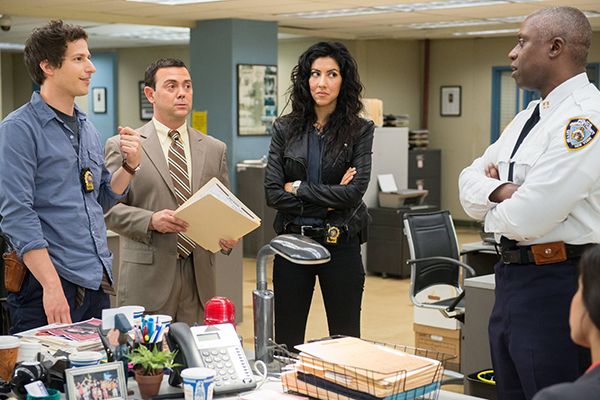 Brooklyn Nine-Nine
Living space:
As with
L&O
, these detectives spend most of their time busting baddies, but we know Andy Samberg's apartment has questionable plumbing, as most NYC apartments do. Kudos to Detective Santiago for scoring a pad big enough to host the entire gang for Thanksgiving, even if the decorating could use some work.
Entertainment:
When you work at a precinct as zany and madcap as the Nine-Nine, who needs outside stimulation? Still, things were much more fun when Captain McGinley was around. That guy would let you do
anything
.
New York Bubble:
The murder in the pilot centers on a super expensive type of ham, and in the second episode, Santiago complains about how the perps' apartments are always nicer than hers. Well done, writers. If there are two things New Yorkers love talking about more than subway delays, they're food and real estate.
Score:
5 out of 10
Photo: Courtesy of FOX.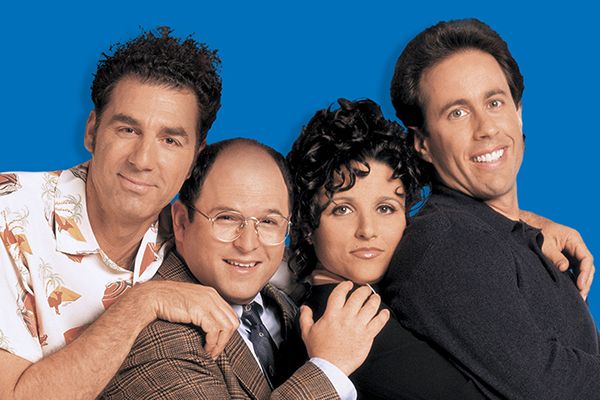 Seinfeld
Living space: Jerry's supposedly a successful stand-up comic — he's always traveling, and NBC offers him a pilot — so his modest Upper West Side apartment seems within reach. Elaine and George move around throughout the series, and their willingness to lie, cheat, steal, and basically do whatever it takes to nab a reasonable rent rings 100% true.
Entertainment: Over the course of nine seasons, the four main characters do a fair job of covering the entire city, hitting everywhere from Brooklyn's Coney Island to Astoria, Queens, home of George's psychotic paella-loving parents. Still, they spend most of their time eating tuna sandwiches and hanging in Jerry's living room. Guys, it's the greatest city on earth. Maybe leave the coffee shop every now and then?
New York Bubble: From BO-ravaged valets and vendors hawking bootleg movies to crazy-busy Chinese restaurants and George's ongoing quest for the perfect parking space, the true-to-life NYC touchstones are everywhere. Seinfeld exists in one giant New York Bubble.
Score: 7 out of 10
Photo: Courtesy of NBC.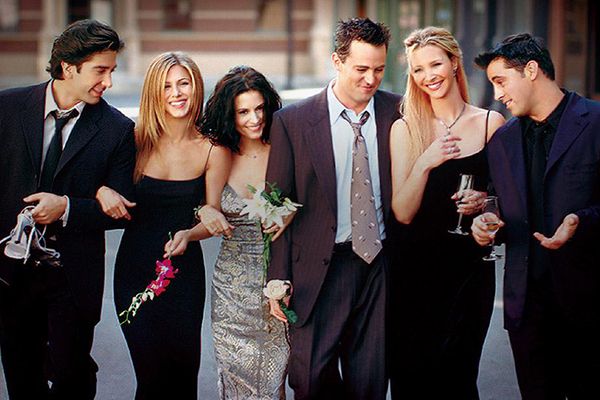 Friends
Living space: It's been said before, but it bears repeating: How Monica can afford her sweet Greenwich Village loft is a TV mystery on par with "Who shot J.R.?" and "Who killed Laura Palmer?"
Entertainment: The series began its run in the '90s, when slurping down giant bowls of cappuccino was the thing to do, so Central Perk is a believable hang, at least in the early seasons.
New York Bubble: Roommates are crazy, struggling actors have it hard, the naked guy across the street refuses to buy curtains, and the folkie chick onstage at the coffee shop won't stop yowling about smelly cats. Safe to say, the writers knew more about NYC living than the set designers did.
Score: 5 out of 10
Photo: Courtesy of NBC.

Teenage Mutant Ninja Turtles
Living space: Competition for choice digs has yet to force New Yorkers into the sewers, but if the Turtles' totally tubular underground lair were actually on the market, you best believe there'd be a bidding war. Never mind the manhole entrance and lack of windows — have you seen those arched doorways and exposed-brick walls?
Entertainment: Real New Yorkers love their pizza, and the cool kids in Brooklyn have been known to cruise around on '90s-style skateboards, so maybe these "heroes in a half shell" aren't such outsiders after all.
New York Bubble: Essentially, what we have here is a classic immigrant success story. A disgraced Japanese man named Hamato Yoshi comes to the city after being exiled from his clan, and even when the going gets really tough and he's transformed into a giant rat, he perseveres. Master Splinter is like a restaurateur or a bodega owner, and the Turtles are like his dutiful kids, heirs to the family business. The business just happens to be vigilante justice.
Score: 3 out of 10
Photo: Courtesy of Group W Propductions.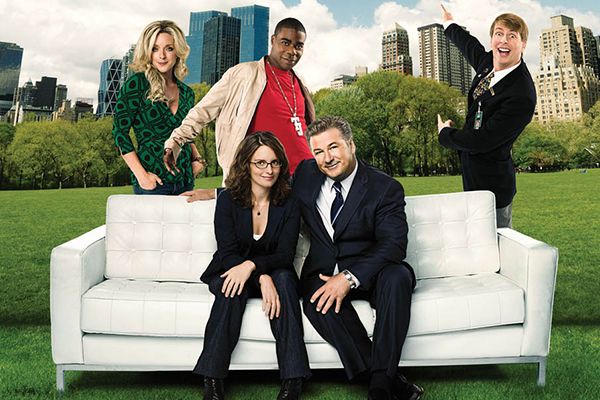 30 Rock
Living space: As the co-creator and producer of a primetime NBC TV show, even one no one watches, Liz Lemon would probably earn enough scratch to afford a place up on Riverside Drive. Kenneth the page, on the other hand, would likely have 15 roommates or a cot in the TGS supply closet.
Entertainment: After a 90-hour week, workaholic Liz just wants to throw on a Snuggie and pack in some night cheese in front of the TV. Same goes for the thousands of burned-out New Yorkers who plan to stay in and watch 30 Rock on Netflix this Friday night.
New York Bubble: Only in NYC does the American dream involve buying two apartments in the same building and connecting them with a staircase, as Liz does. And then there are her coworkers, a motley assortment of pretentious actors, jaded writers, corporate powerbrokers, and poverty-stricken pages. In New York, these types of people really do ride elevators together, and that's a beautiful thing.
Score: 5 out of 10
Photo: Courtesy of NBC.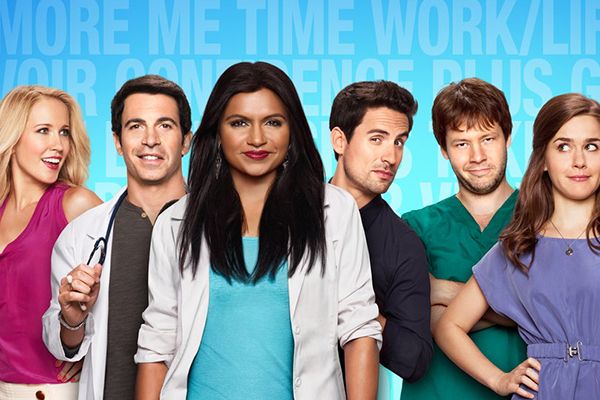 The Mindy Project
Living space: Mindy's apartment is AMAZING. That closet. That kitchen. That bathroom big enough to fit all those beauty products and a hot guy. Hands down the most unrealistic thing about the show.
Entertainment: Brunch with girlfriends, office trips to hot nightclubs, elaborate Halloween costumes, and awkward house parties: Yep, the typical social life of a thirtysomething in NYC.
New York Bubble: Mindy is smart, successful, and attractive. Why is she still single? Oh yeah, because she's a smart and successful and attractive and this is NYC, a mysterious world where dating is a language all to itself.
Score: 6 out of 10
Photo: Courtesy of FOX.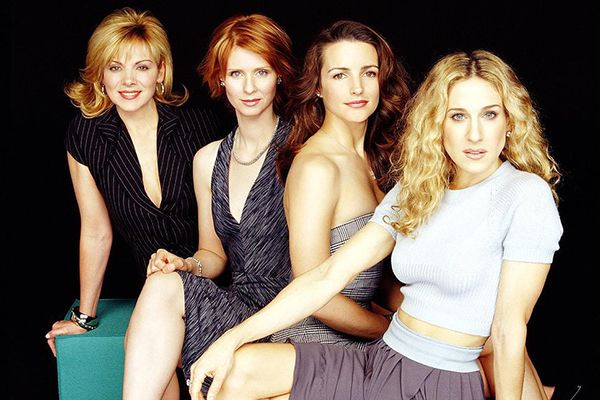 Sex and the City
Living space:
Over the six seasons, the four girls lived in a variety of different apartments, from Carrie's sweet studio to Miranda's Brooklyn brownstone (this before BK gained half the cool-kid cred it has today). Their homes were always a little bigger and a little prettier than real life, but
SATC
was really a fantasy.
Entertainment:
These girls had fun: book parties, summer in the Hamptons, long brunches, and Saturday afternoon matinees. They seemed to spend more time goofing off than working (
so
not New York), except for the final minutes of each episode, which Carrie spent writing her column and staring pensively into the distance.
New York Bubble:
SATC
was a total fairy tale about an NYC that no longer exists. Designer clothes, banker boyfriends, late-night dish sessions with your four closest besties: What could be better? This show inspired a million twenty- and thirtysomethings to move to the Big Apple but, unfortunately, they found a reality more like
Girls
.
Score:
5 out of 10
Photo: Courtesy of HBO.
Click HERE to read more from Refinery29


Loading ...