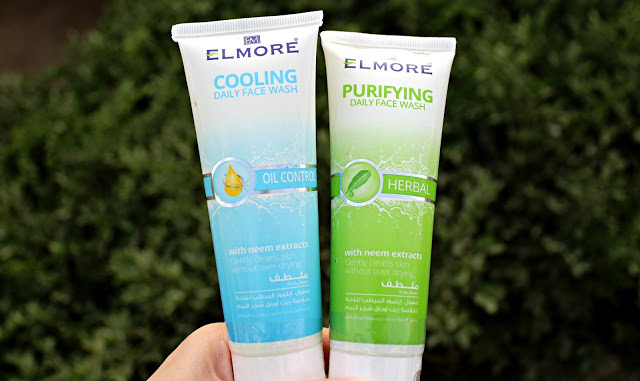 Elmore contacted me last month and asked if I'd be interested in reviewing some of their latest launches. I had to review these products this past week but could not as I was unwell. Please bear in mind that I have not tried this brand before, but I am well aware that most of their products are pretty economical. You could get a decent face wash in PKR 200. I tried the purifying face wash yesterday, and it cleaned my face pretty well; my skin felt hydrated and soft after the very first application. It comes in a gel form, and you only need a small dollop to cover your entire face. Please be aware that it soaks all the moisture as it's for oily skin.
The green one caught my eye as it has neem in it; it is suitable for acne prone/infected skin. Furthermore, I do not approve of the packaging as it looks cheap. However, I adore the fact that it has a very mild and soothing aroma. I did not like the cooling one as it is quite average, but I am pretty satisfied with the other one.
Key points:
1) Antibacterial
2) Inexpensive
3) Smells divine
That's pretty much for now. I hope you lovely lasses like my post and I shall see you in the next one.
Until next time!
Availability: Naheed Supermarket, Imtiaz, Hyperstar
4/5 – recommended
Click HERE to read more and view the original source of this article.


Loading ...