You can publish this article on your website as long as you provide a link back to this page.
This article was last updated on April 16, 2022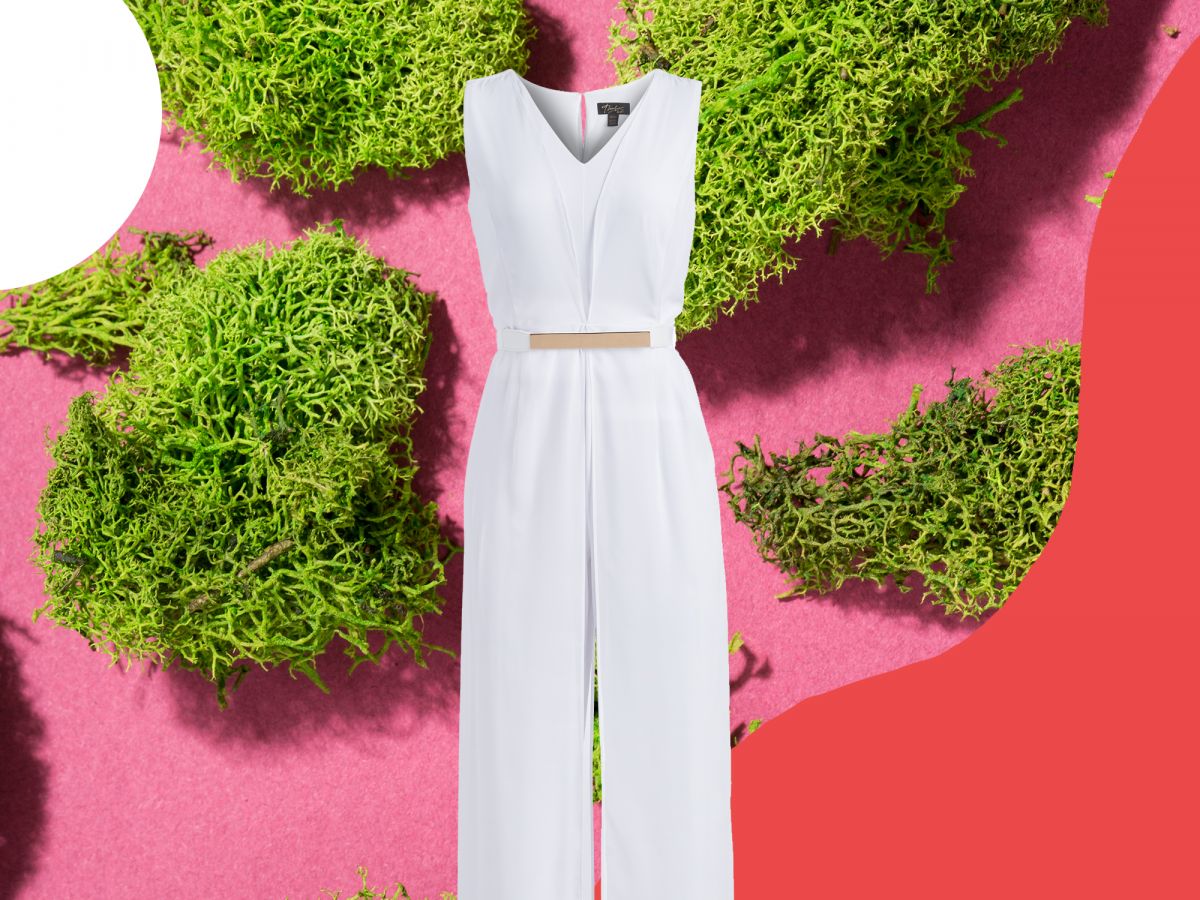 'Tis the season to burn your puffer coats — well, not literally, but put those puppies in storage and let your sun-starved skin bask in a much-needed dose of vitamin D. As we all let out a collective squee to welcome the new season, it's only fitting that we celebrate by flaunting the parts of our figure that have been in hiding the last five months. In other words, let your shoulders catch some rays and give your ankles a little room to breathe, because your spring wardrobe is officially in.
In the spirit of that renewed sense of confidence we all feel this time of year, we talked to seven Refinery29ers about the assets they're most looking forward to highlighting this season. Using new arrivals from Macy's Thalia line, created exclusively for Macy's, we then searched for the perfect silhouette to emphasize their favorite feature. From a cinched jumpsuit that works for petite gals to a peplum top that can add the illusion of curves to a more boyish frame, take a look at the confidence boosters R29ers are co-signing ahead.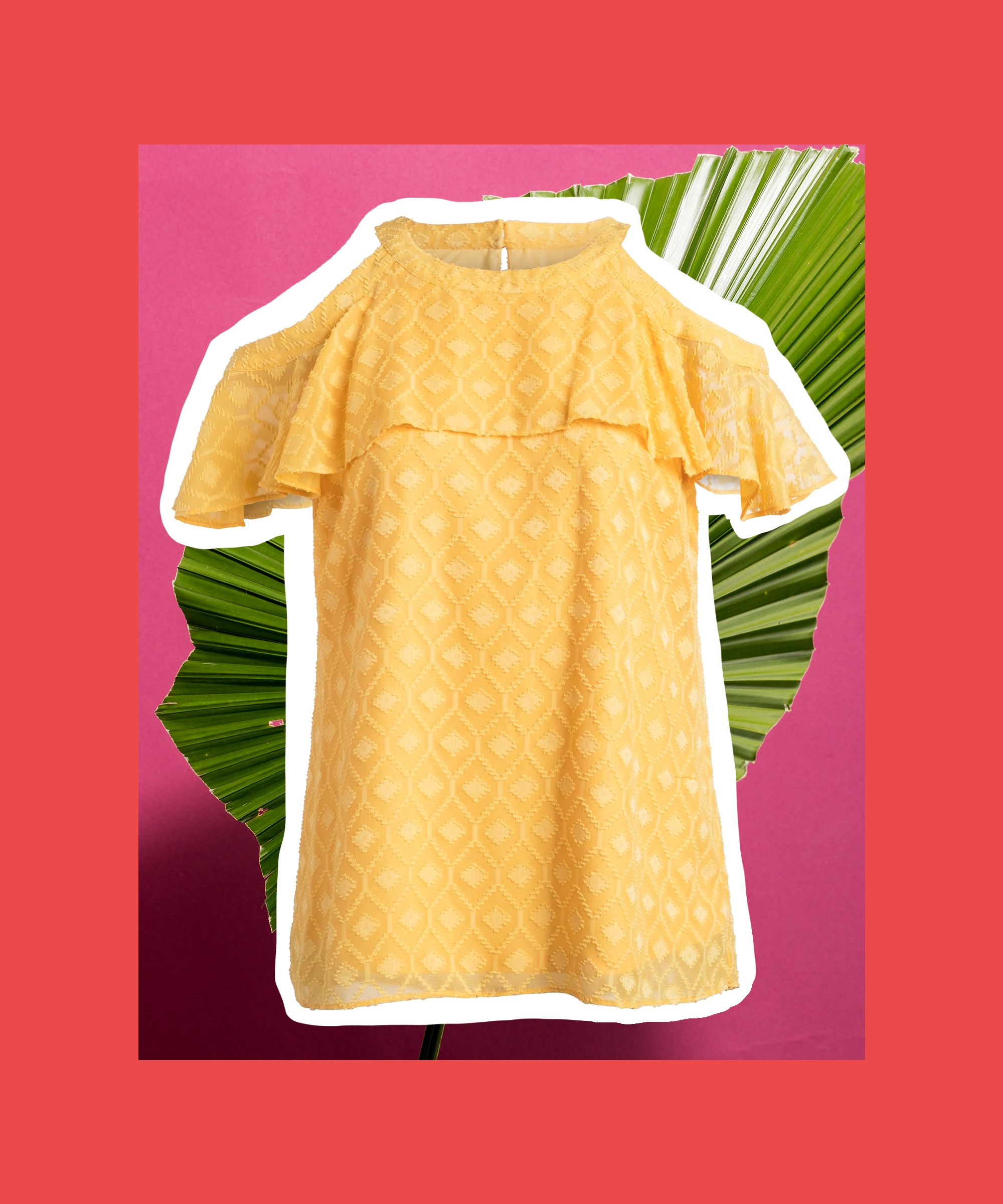 "Growing up, I was never not playing sports — a fact which, whether I liked it or not, served to accentuate my naturally muscular shoulders. While I definitely used to feel self-conscious about them, I now love showing them off in flirty open-shoulder tops and blouses."
—Allie Briggs, Fashion & Beauty Writer
Thalia Sodi, $59.5, available at Macy's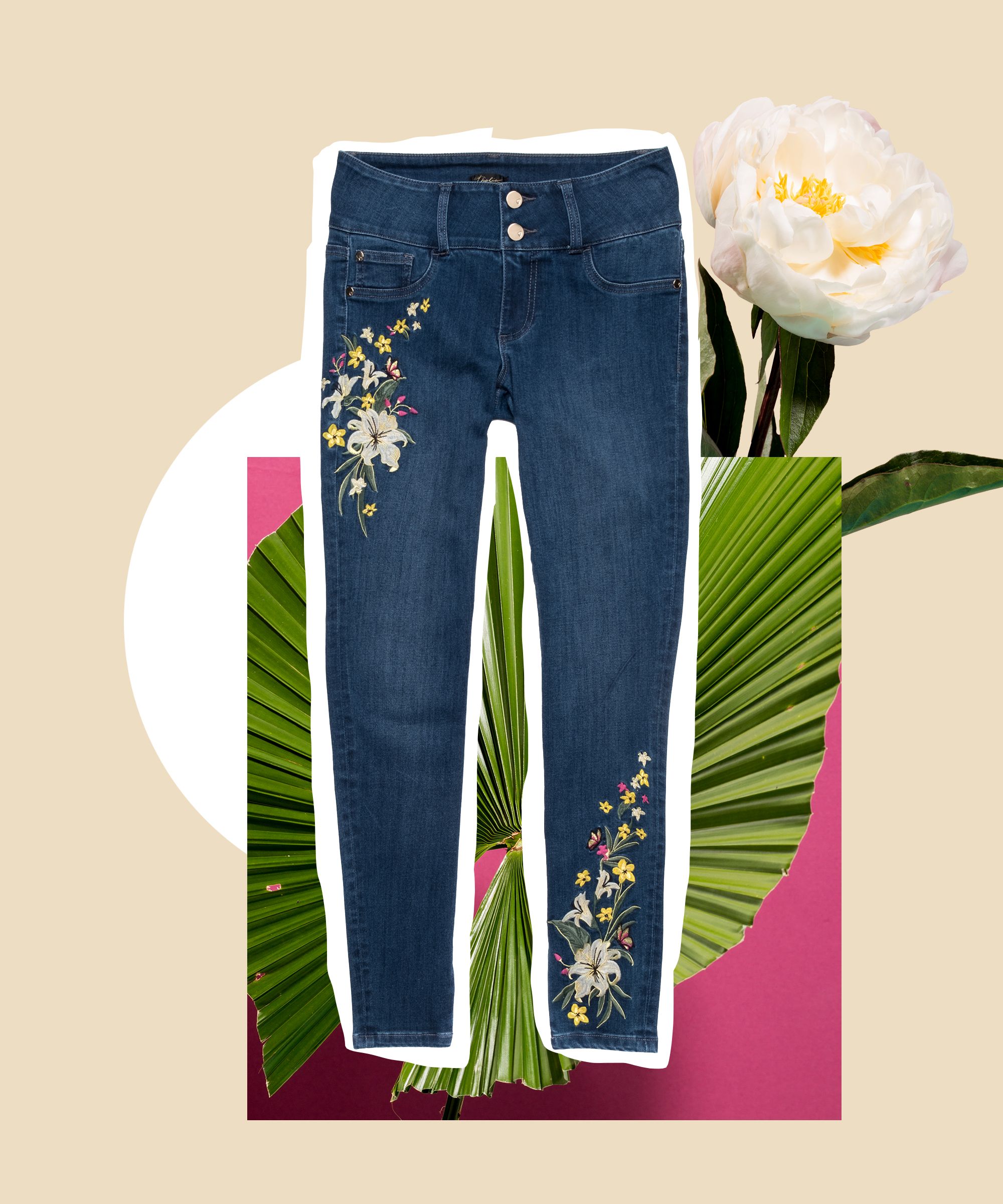 "I've never been a girl who's into wearing dresses and skirts, so jeans are always a go-to for me. They give me confidence, plus I don't have to worry about any accidental reveals. I definitely have a curvier figure, so finding the perfect pair to accentuate my butt is a must. I love how classic these blue jeans are and how the embroidery takes it up a notch. All I need now is a comfy tee and some sneakers and I'm set."
—Alex Marino, Senior Designer
Thalia Sodi, $69.5, available at Macy's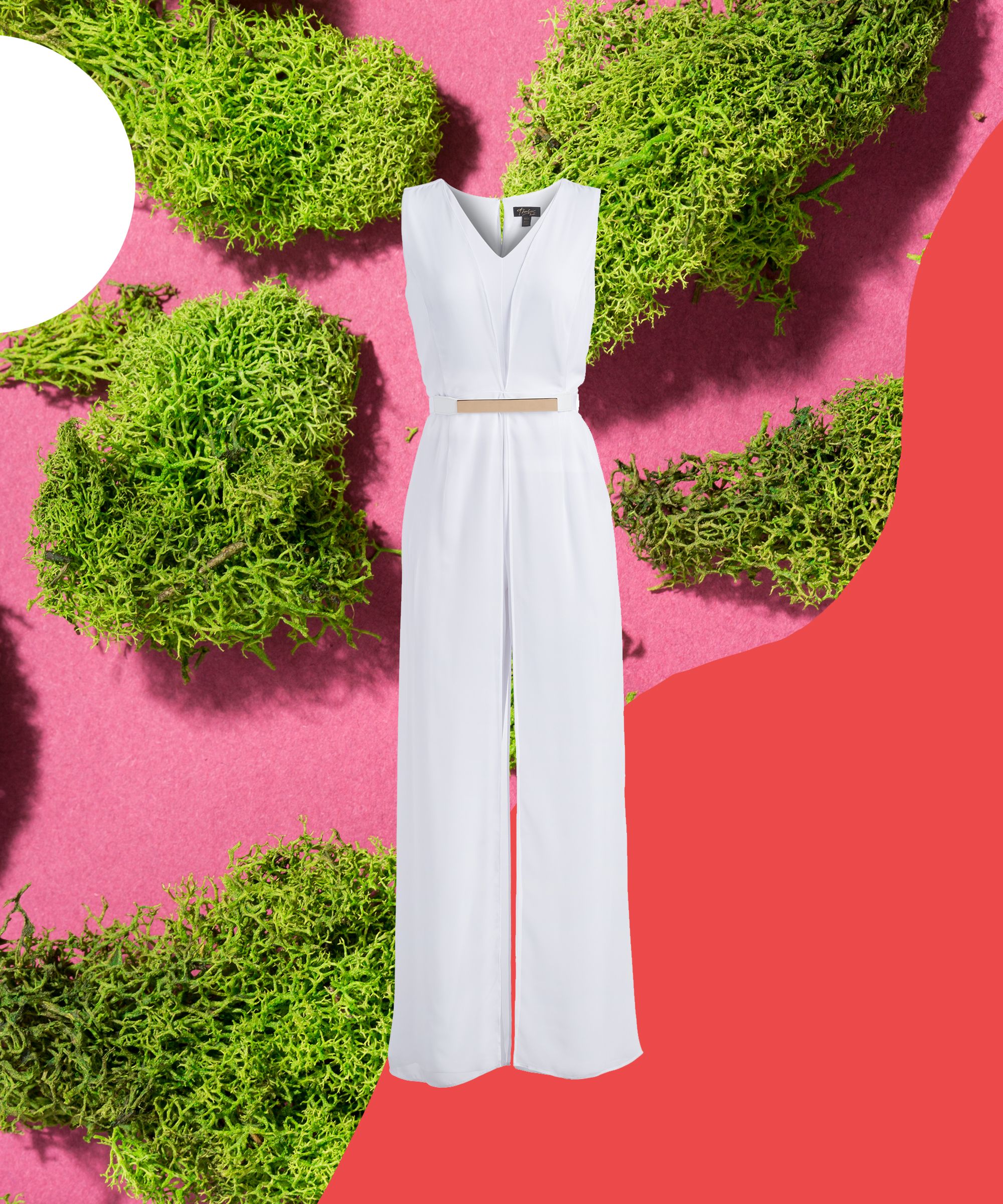 "As someone who's relatively short — and hates wearing heels — I never thought I had the body type to pull off a jumpsuit. I've since given them a shot and have grown to love them. They hit me in all the right places, and I love how this white number accentuates my waist."
—Claire Fontanetta, Senior Beauty Editor
Thalia Sodi, $99.5, available at Macy's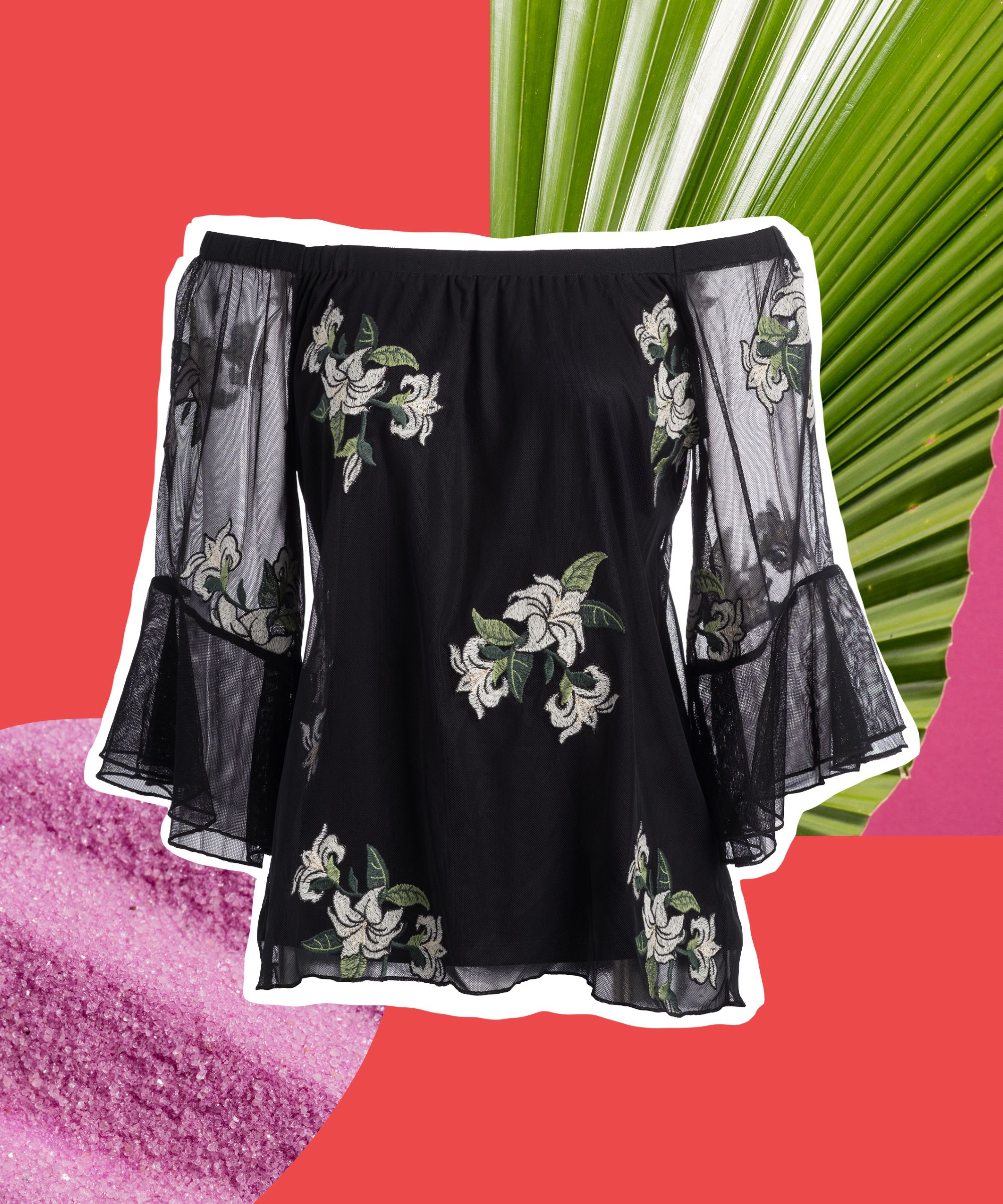 "I have very broad shoulders and narrower hips, so when the off-the-shoulder-top trend started to pop up, I was a bit skeptical if it would work on me. This sheer top definitely hits me at my widest part, but paired with some fitted denim, it offers the perfect balance between flowy and structured. I love how it shows off my long arms and toned shoulders — especially in the summer when I have a little bit of a glow. I would wear this feminine floral blouse with high-rise light-wash denim jeans to juxtapose the elegance with something more casual. I'd throw in some gold jewelry and a red lip to move the eye up and let all the attention be on me and my smile. To me, that is my best feature."
—Jessica Marak, Art Director
Thalia Sodi Embroidered-Mesh Off-The-Shoulder Top, $89.50, available at Macy's this April.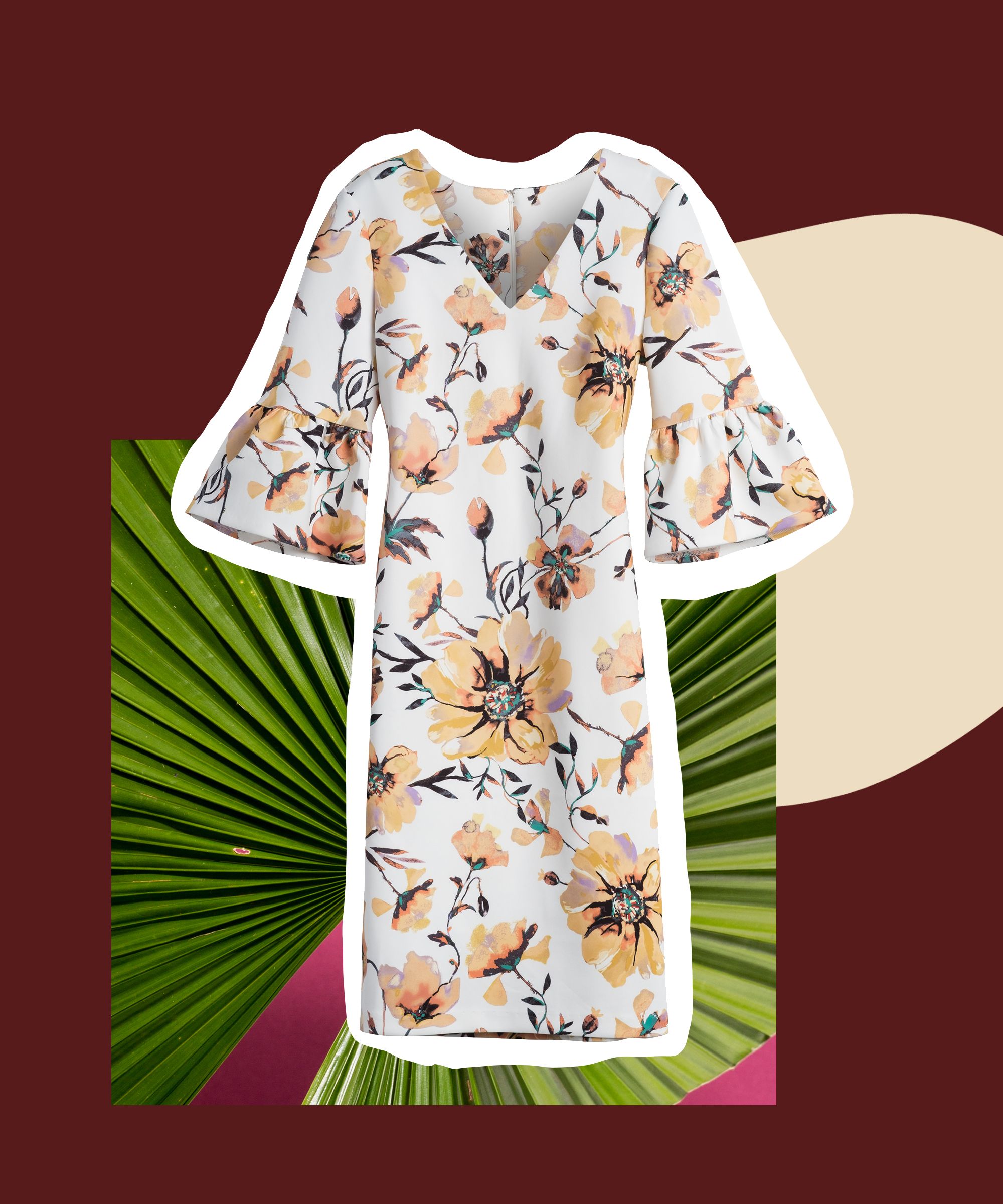 "I've lived my entire life with a small(er) chest area, aka no boobies. I mean, I obviously have boobs, but nothing that needs the support of an actual bra. Growing up and throughout college, friends would often make comments about my flat chest, and it was always a huge insecurity for me. It wasn't until I started to take more risks with different types of clothing, specifically deeper necklines like the one on this floral dress, that I really started to embrace all bits of my bod."
—Lindsay Arakawa, Senior Creative Social Strategist
Thalia Sodi Floral-Print Bell-Sleeve Dress, $89.50, available at Macy's this April.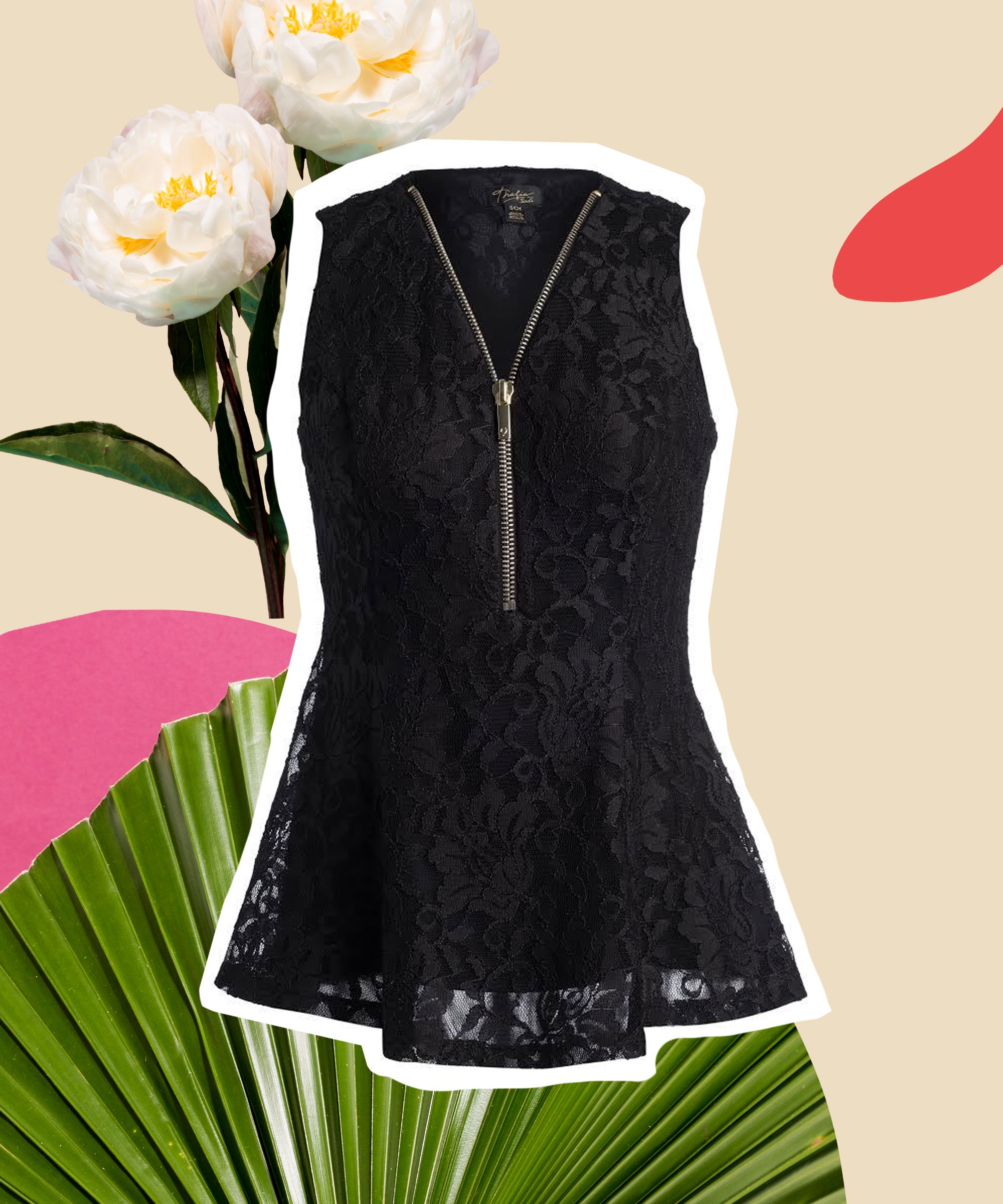 "When I was younger, I used to be ashamed of my boyish figure. But as I've gotten older, I've realized that it's a part of what makes me who I am. I love accentuating my curves (or lack thereof) with ruffles or frills. This peplum top is the perfect mix of soft femininity and city glam. I can see myself pairing it with a pair of boyfriend jeans and black heeled booties for a look that plays up my straight figure while also highlighting my girly style."
—Jen Anderson, Lifestyle Writer
Thalia Sodi, $59.5, available at Macy's

"I legit can't live in a world where my legs are covered up or their shape is not totally recognizable — they're simply beautiful. Muscular and curvy and perfect. I honestly hem every single dress I own just to show them off even more. It's also why I'm really into these pull-on shorts. No buttons or closures. Just me in the morning slipping on these bad boys with all the ease in the world. It's not always easy to find a pair of shorts that can adapt to your lifestyle, but these shorts make going from day to night a breeze — and, of course, make my legs the real star of the show."
—Laura Delarato, Creative Manager
Thalia Sodi, $49.5, available at Macy's
Click HERE to read more.

You can publish this article on your website as long as you provide a link back to this page.