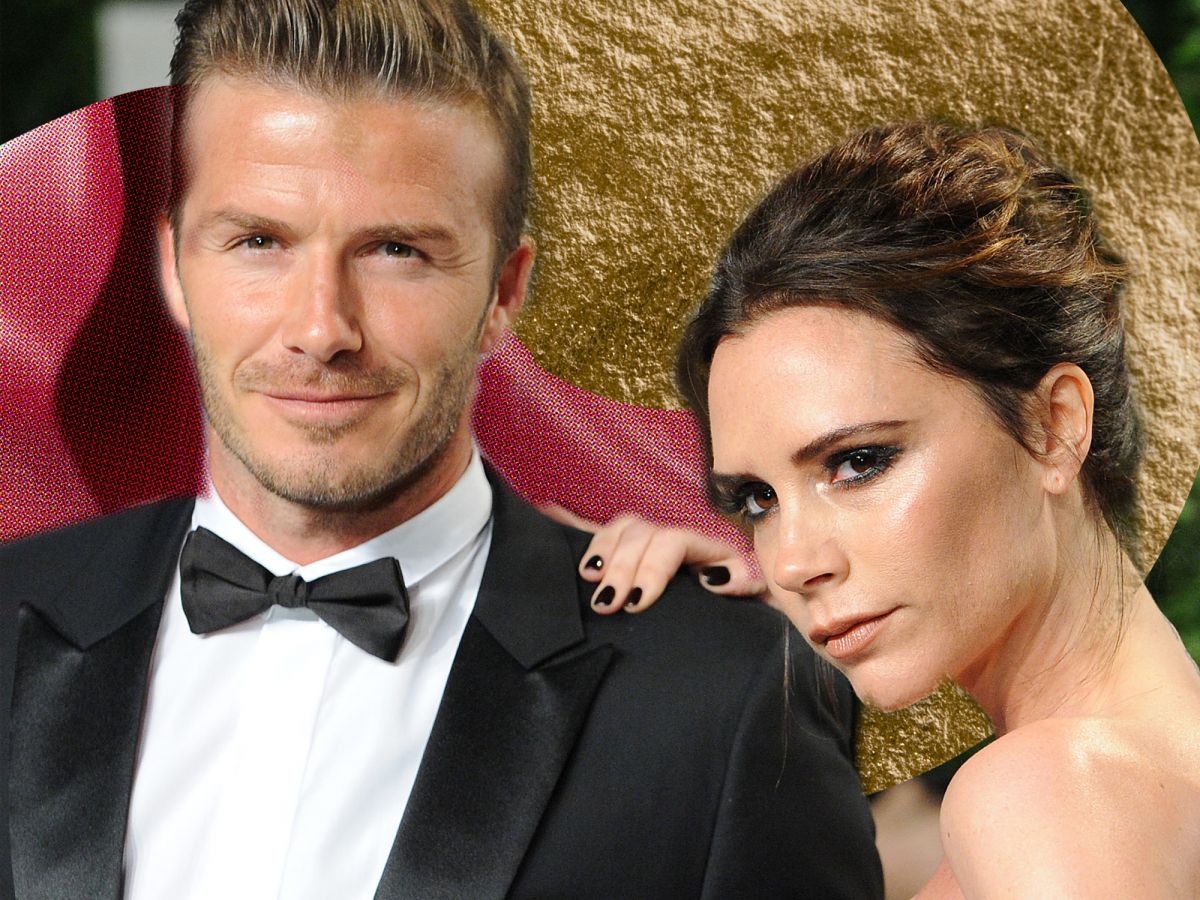 Divorce rumors be damned, David and Victoria Beckham celebrated their 19th wedding anniversary yesterday with a romantic jaunt to Paris, where they dined al fresco and reportedly shared a remarkably expensive bottle of wine. So, in lieu of a card on this momentous occasion, we decided it was time to honor the hot, and wildly rich, couple for something they certainly don't get enough credit for: their joint beauty evolution.
Let's take it all the way back to when the couple first met. The year was 1998. Both Victoria and David were global superstars for their respective careers (Victoria, a member of the iconic Spice Girls group; David, an international football phenom). For this generation, putting the two together was like tasting Nutella and peanut butter for the first time: You wondered where these two had been all your life, and why hadn't they been put together before?
From then on, the Beckhams have been one of those power couples that, like other celebrity relationships since, are entirely to blame for our overuse of the hashtag #couplegoals. But we do it for good reason: Not only are they in constant show of support for one another, regular attendees of royal weddings, and the parents of the most adorable children, but they're sexy as hell — and we all know it.
If you haven't taken a closer look before, then maybe it's about time you do — because the Beckhams are practically beauty royalty (and not just because they have their own skin-care lines). Here's to glowing up together as husband and wife.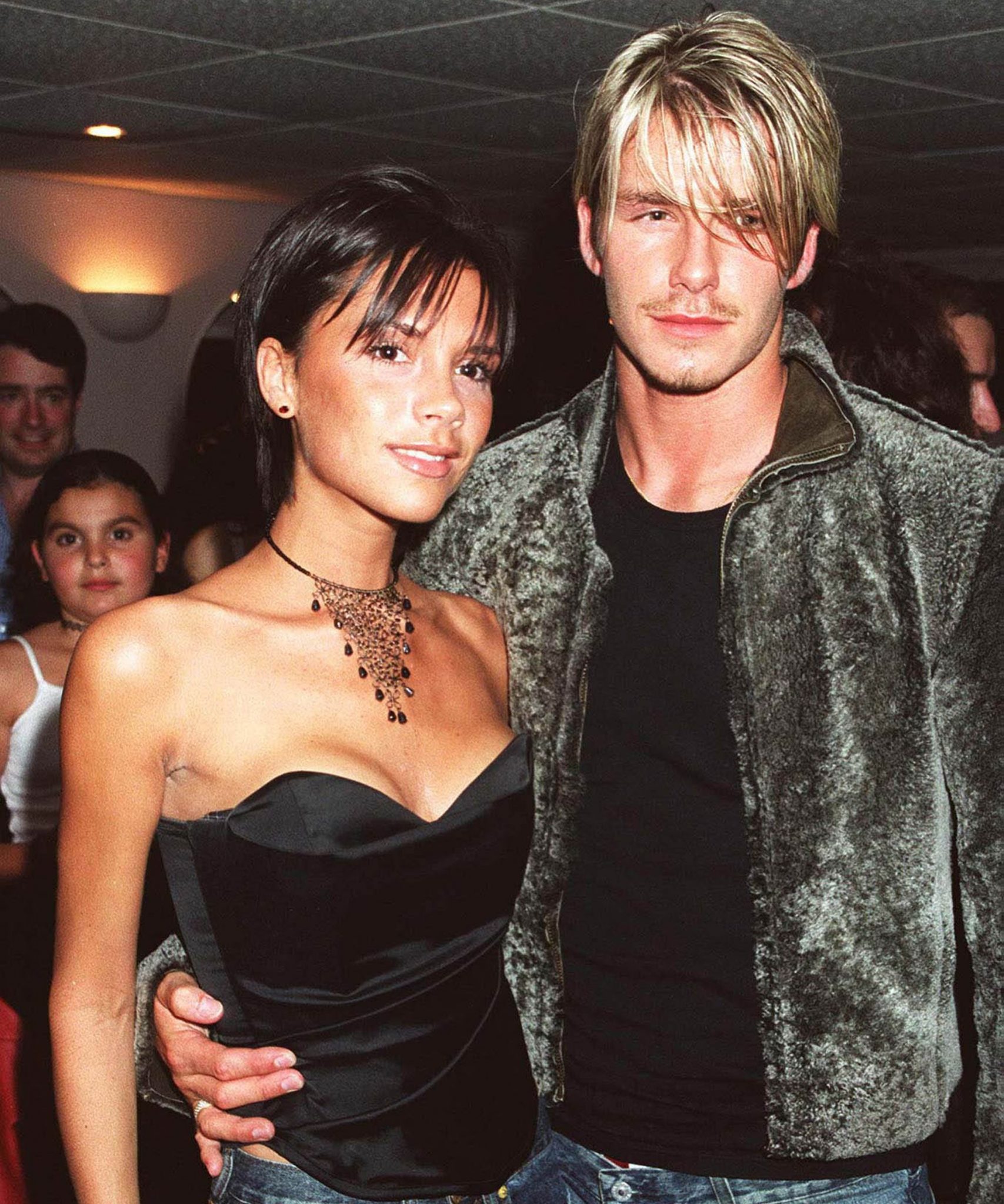 1999
Just several months into their new marriage, the couple already radiated complementary beauty looks: Victoria with her '90s bob and piece-y fringe matched David's own sun-kissed bangs.
Photo: Dave Benett/Getty Images.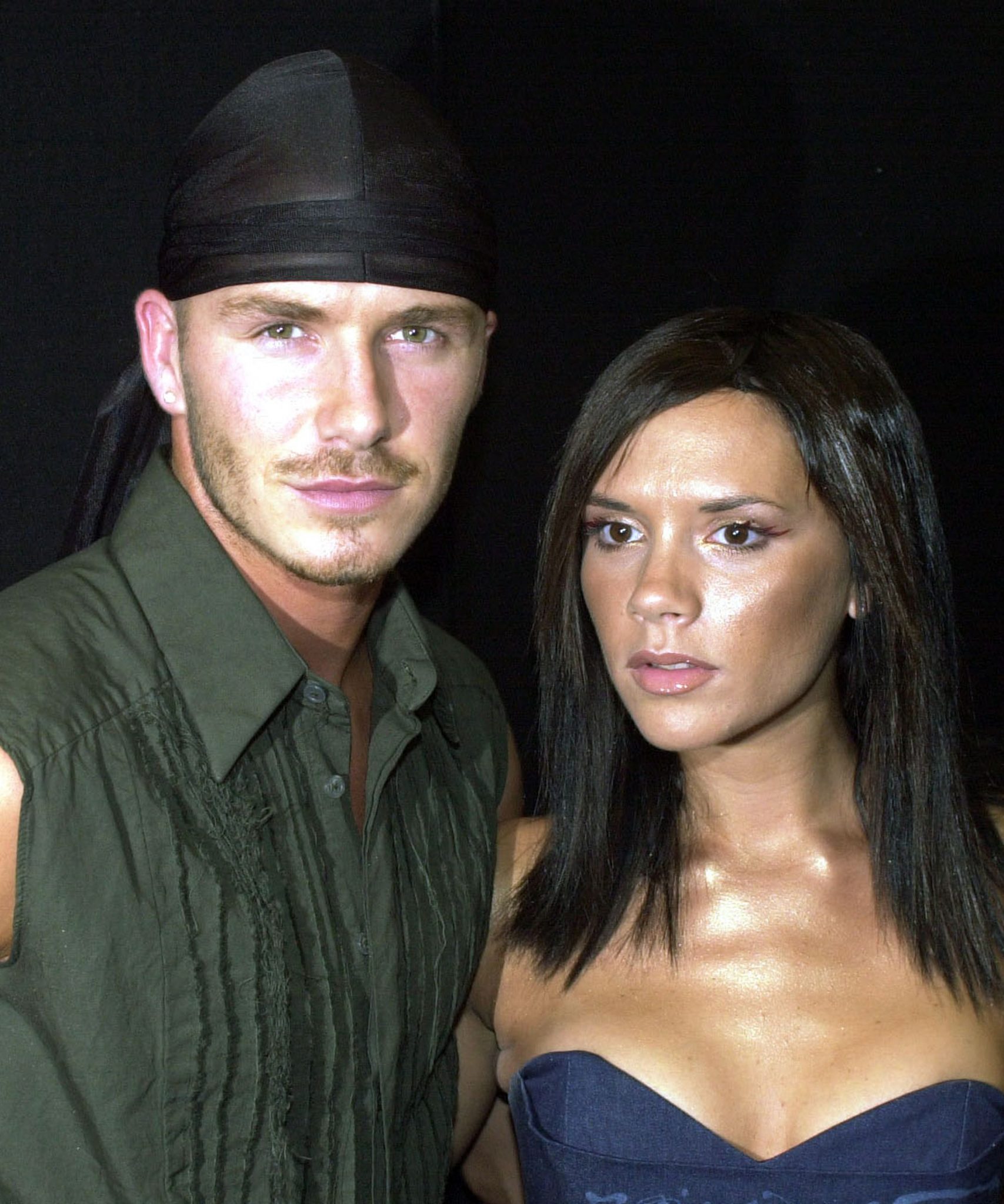 2000
A year later, Victoria's hair was longer — and her skin exponentially glossier. As for David? We'll excuse the white-boy do-rag faux pas and continue to admire this couple's impeccable talent for posing. They're so perfectly poised (and shiny, don't forget shiny), you'd swear they were wax figures.
Photo: Matthew Fearn/Getty Images.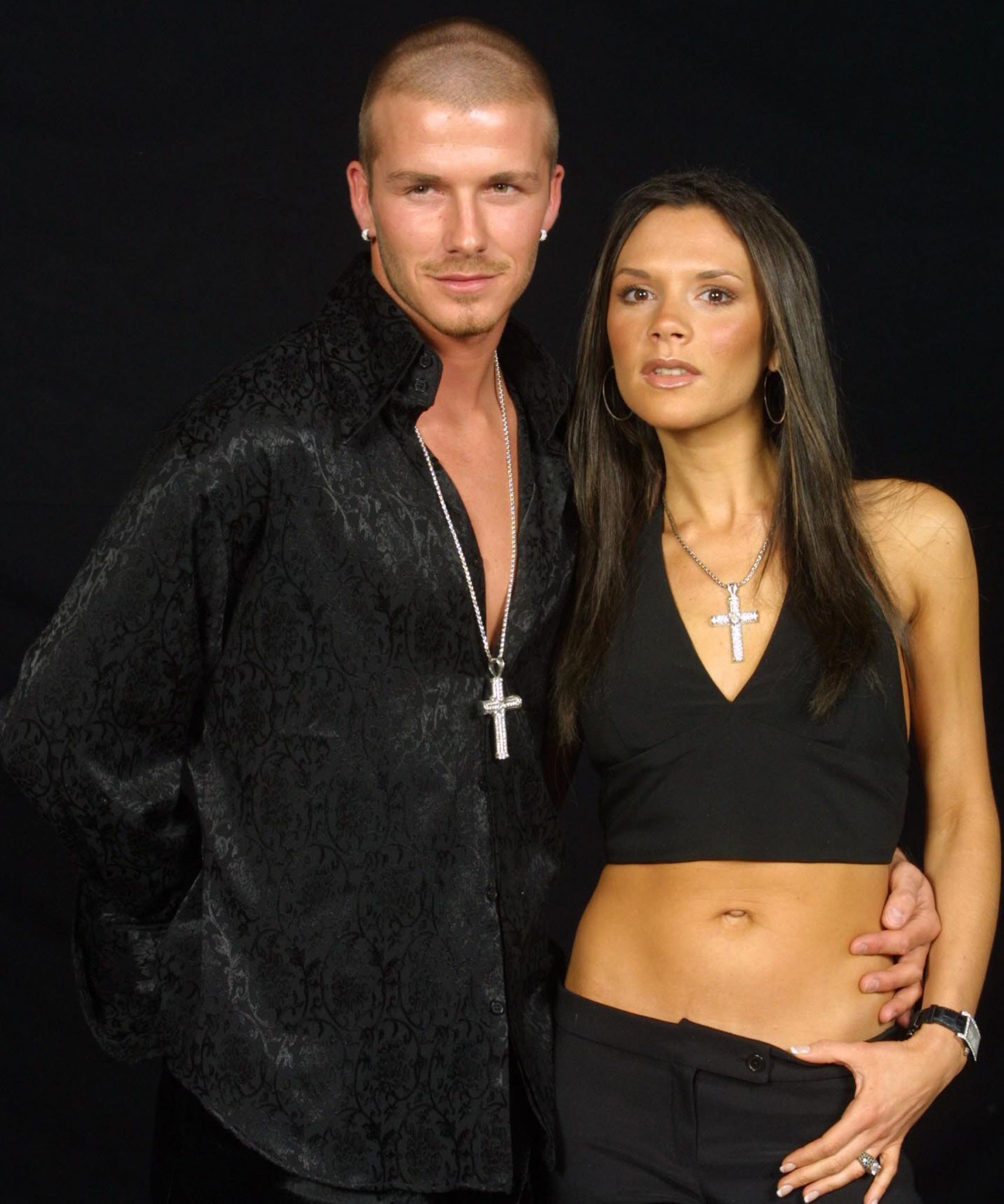 2001
Ah, the new millennium: a time for middle parts, self-tanner, and midriffs. Still, exuding pop-star beauty, Victoria's look feels very Britney-meets-Christina, but somehow… better? Paired with David's natural glow and buzzed head, there's nothing that can stop them now.
Photo: Stephane Cardinale/Getty Images.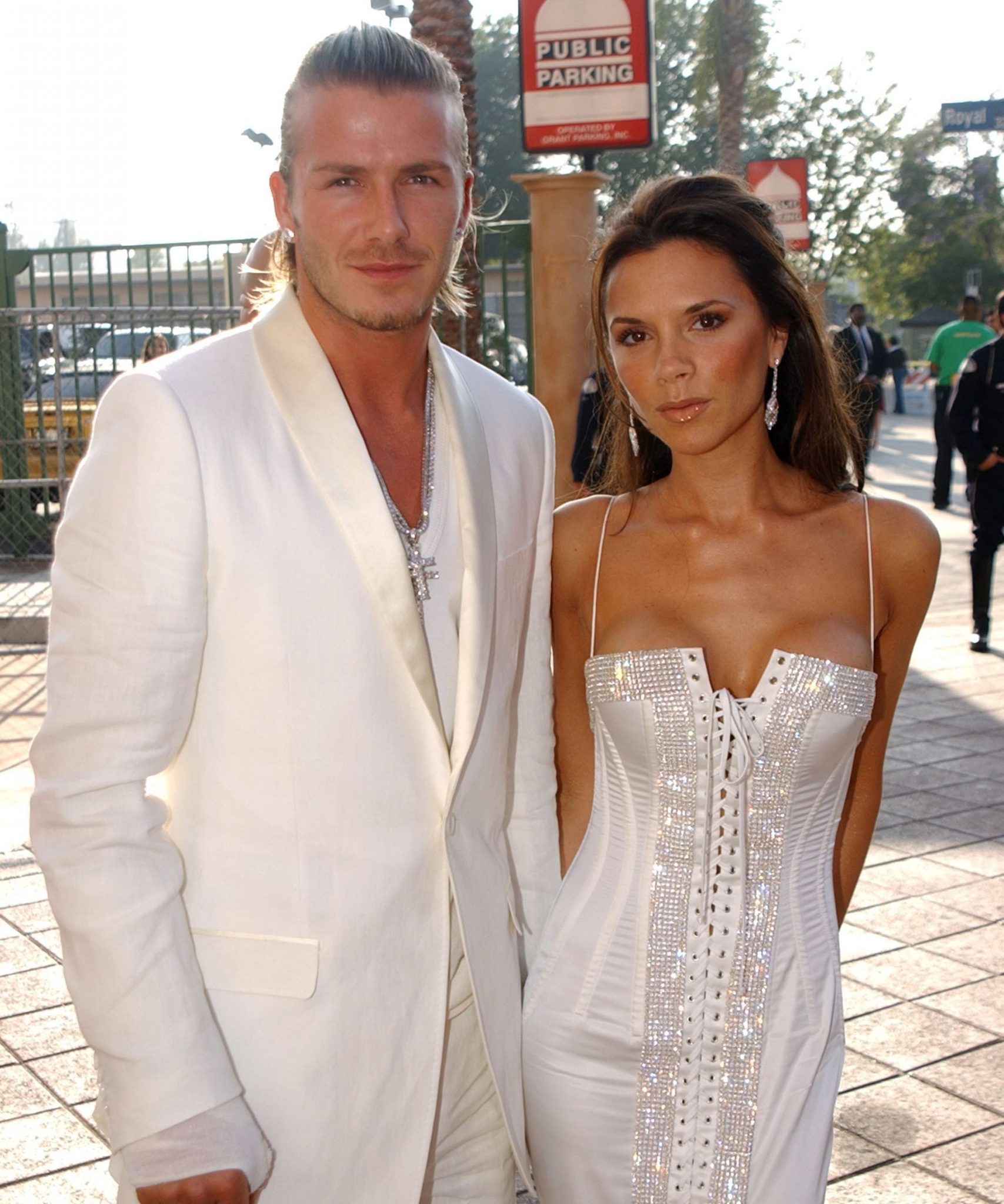 2003
Red-carpet appearances are nothing without some white-hot glamour — and the Beckhams know it. We miss David's white-blonde bob and man-bun combo to this day, while Victoria's post-vacation tan is a look she's held on to all these years later.
Photo: Jeff Kravitz/Getty Images.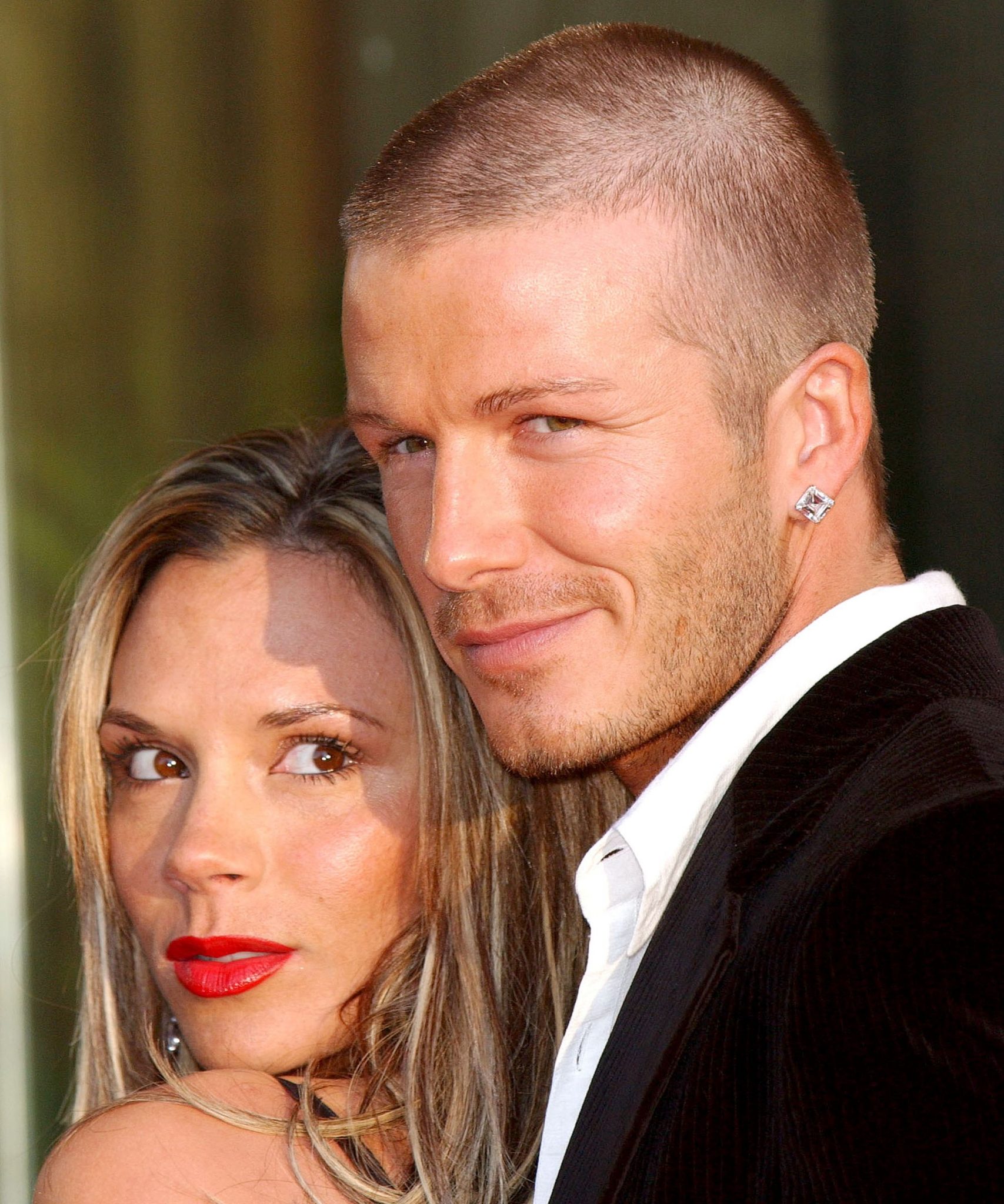 2004
Is this the first time you're noticing that the Beckhams have matching eyebrows? Well, catch up, because by '04 they certainly did.
Photo: Mark Cuthbert/Getty Images.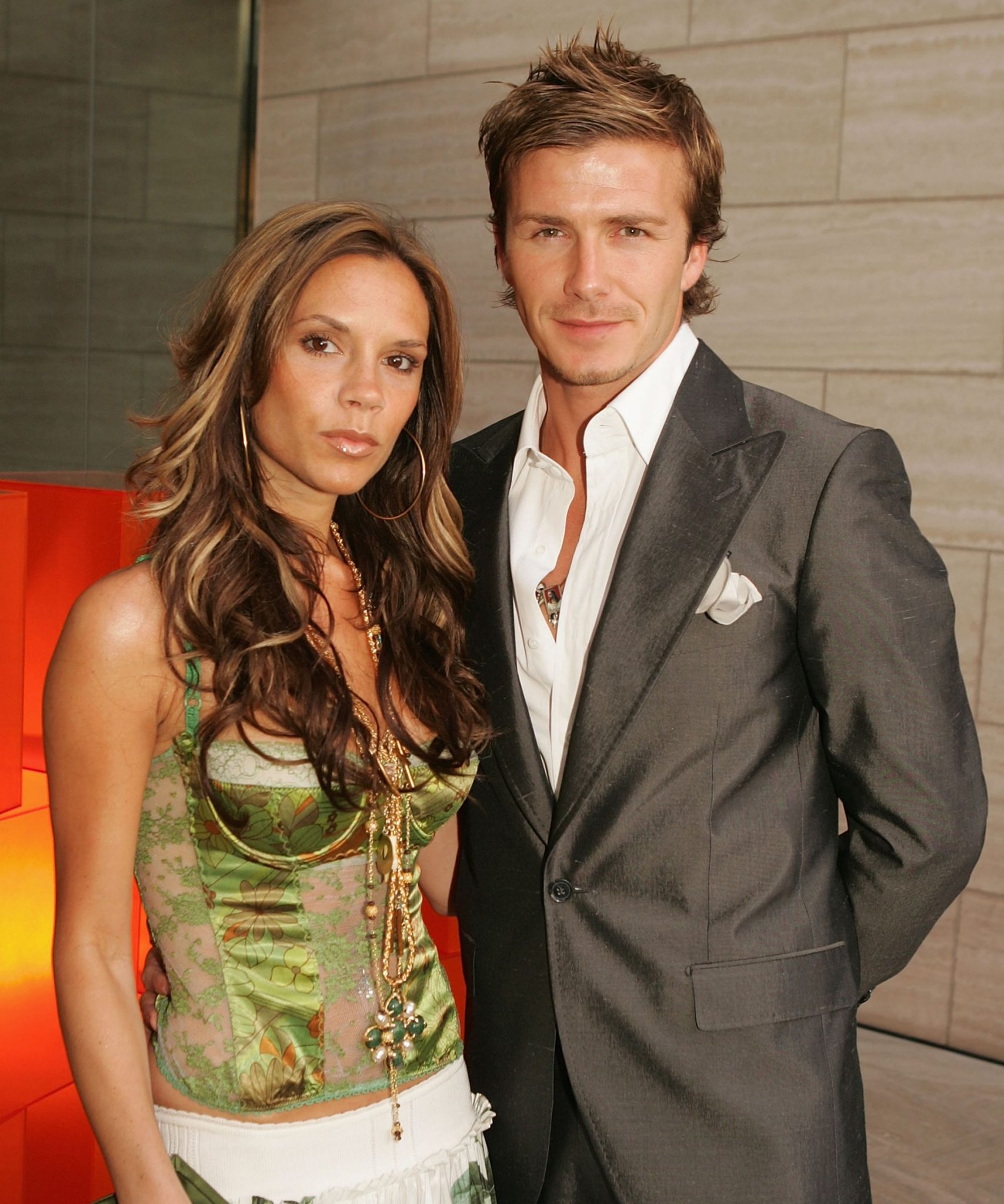 2005
The couple who highlights together, stays together… right?
Photo: Kevin Winter/Getty Images.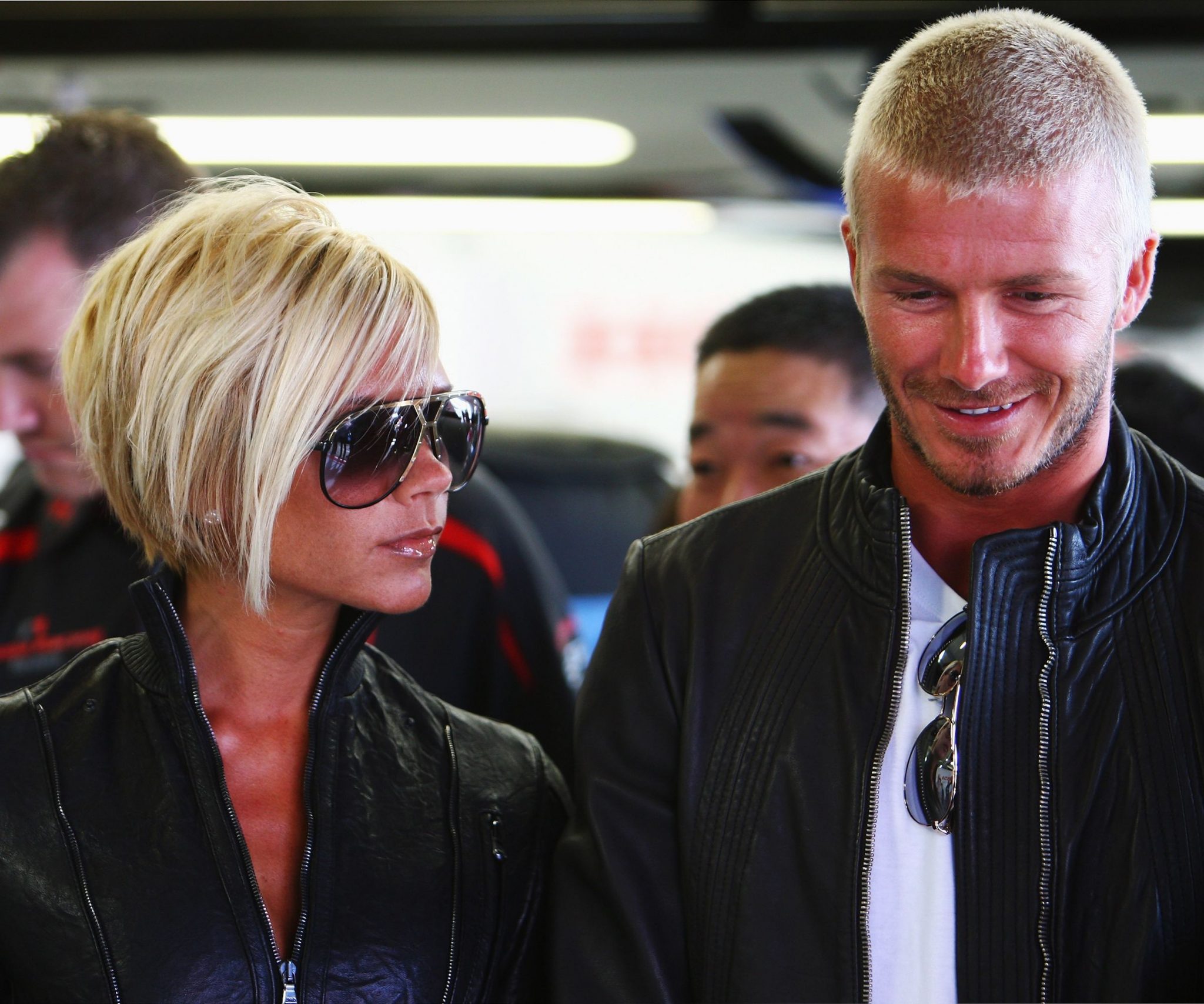 2007
The Beckhams took it a step further with their bottle-blonde trend and went platinum at the same time. Dare we say this is still their best look yet?
Photo: Mark Thompson/Getty Images.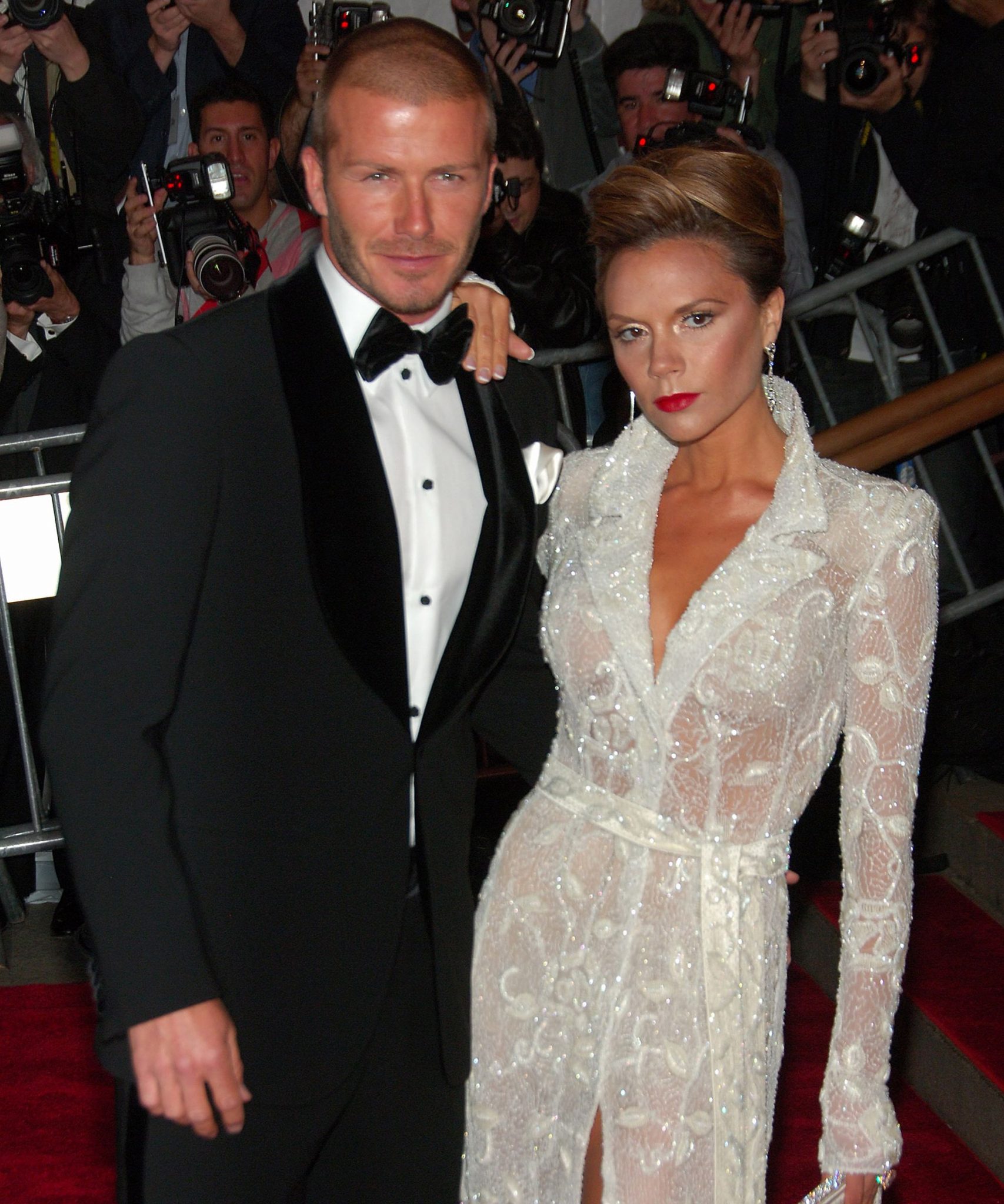 2008
If it's not Botox, it must be something else: worldwide success, love, finding the fountain of youth…
Photo: Michael Loccisano/Getty Images.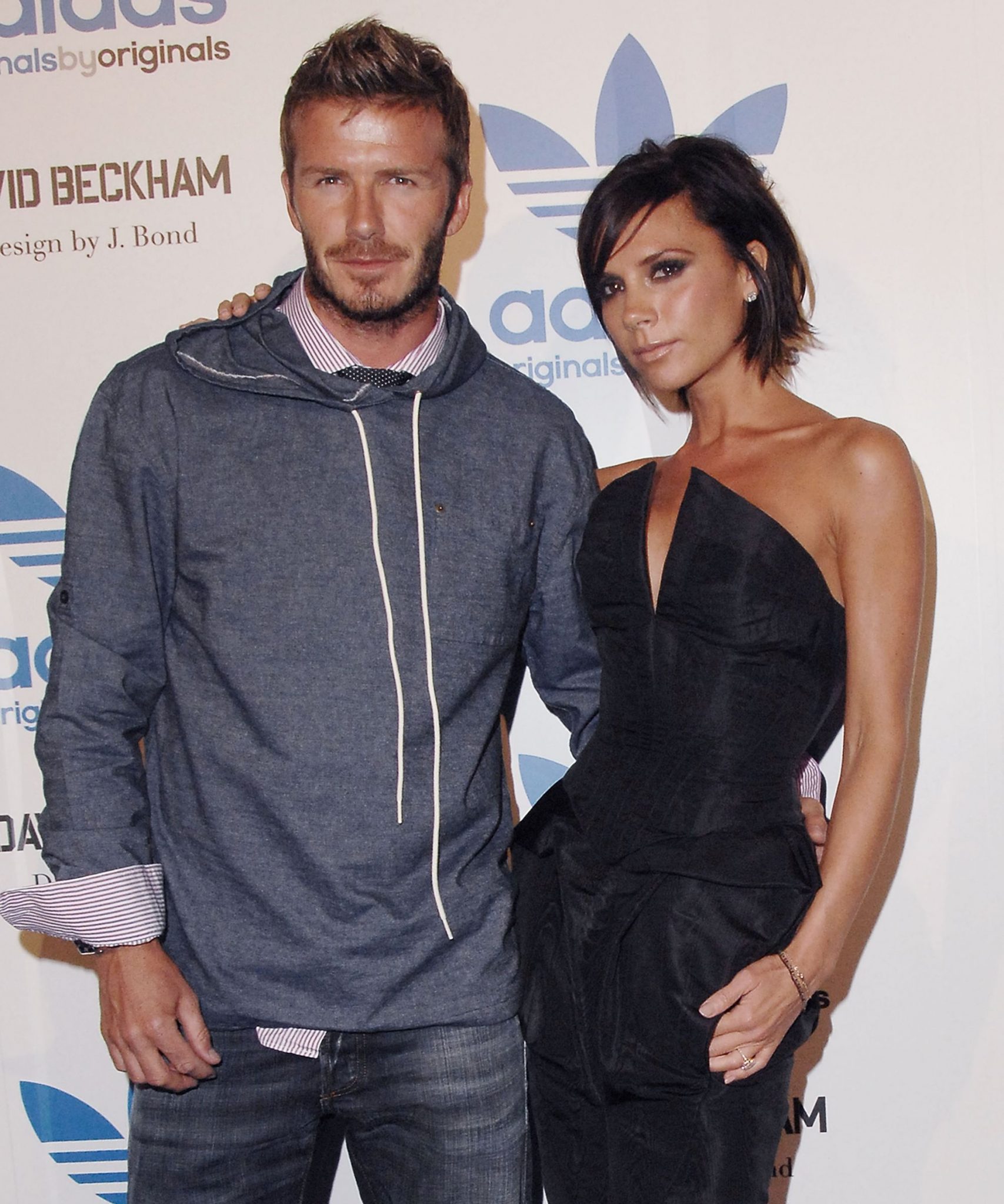 2009
By the late '00s, the Beckhams embraced their roots — literally — and went back to their brunette origins.
Photo:Jon Kopaloff/Getty Images.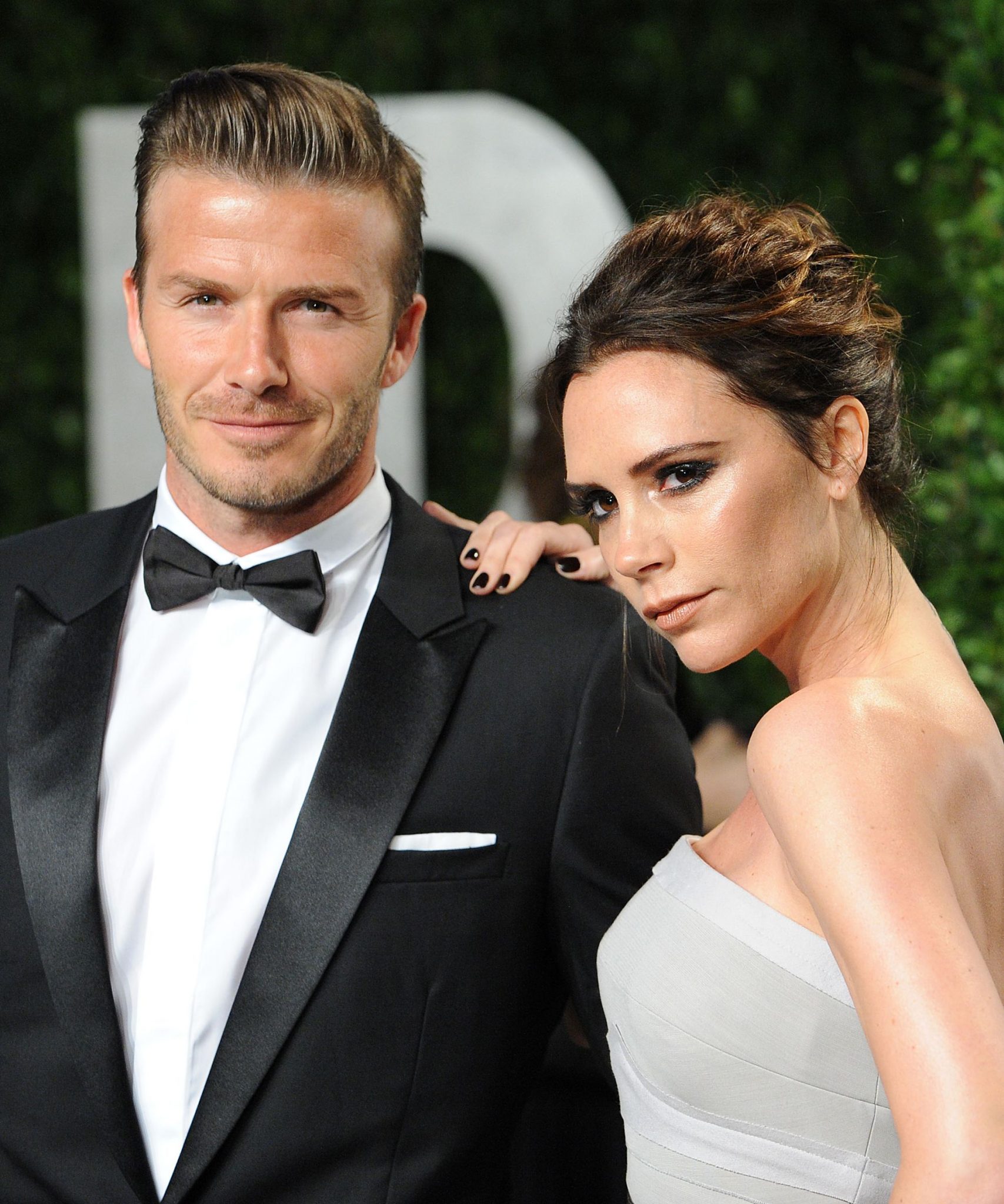 2012
As the patron saints of fashion, it's no wonder the two bring their A-game when it comes to the whole ensemble — hair, skin, makeup, and all. Their highlighter is practically bouncing from one cheekbone to the next.
Photo: Jon Kopaloff/Getty Images.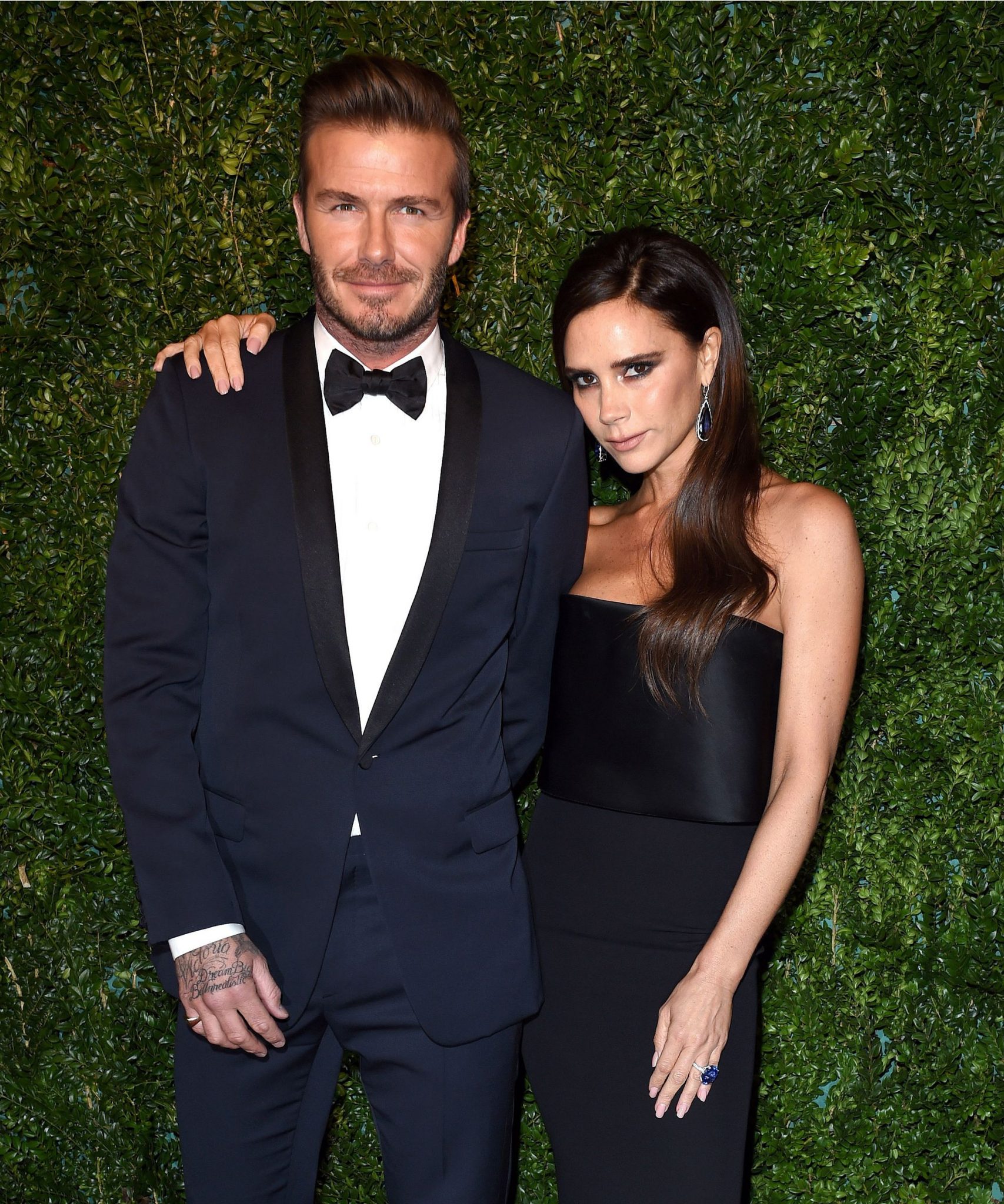 2014
By 2014, Victoria had developed the kind of beauty uniform we'd quite literally go bankrupt for, and David's beard is growing in so well he deserves an honorary Oscar for its performance on — and off — the red carpet.
Photo: Karwai Tang/Getty Images.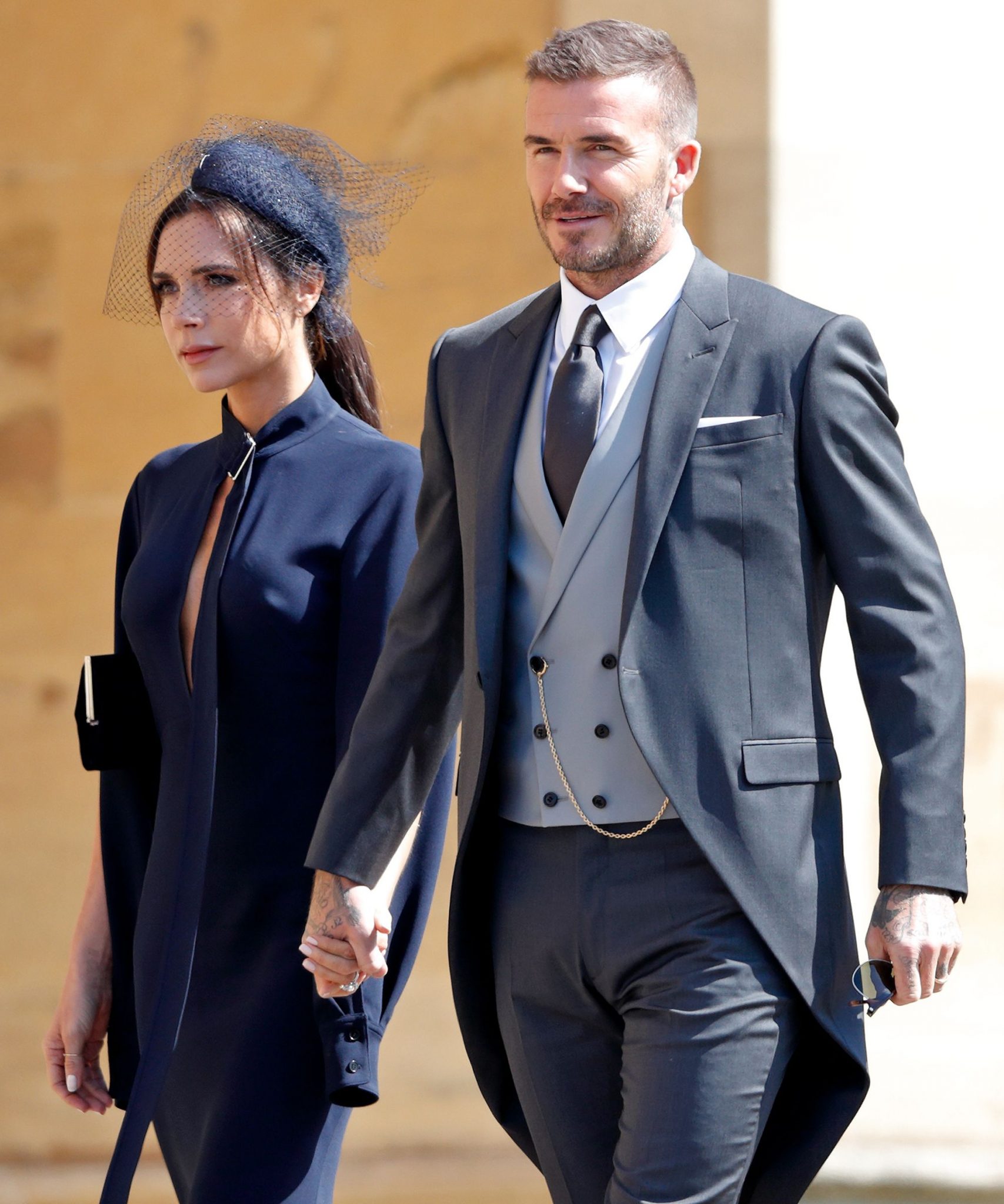 2018
Becks and Posh are staples at life events of the finest royals you can Google. So it came as no surprise when the two showed up to Meghan Markle and Prince Harry's nuptials looking characteristically slick. Victoria maintained her trendy low ponytail all morning long, while Beckham's fresh trim was impossible to ignore. Two snacks made in heaven.
Photo: Max Mumby/Indigo/Getty Images.
Click HERE to read more from Refinery29


Loading ...