You can publish this article on your website as long as you provide a link back to this page.
This article was last updated on April 16, 2022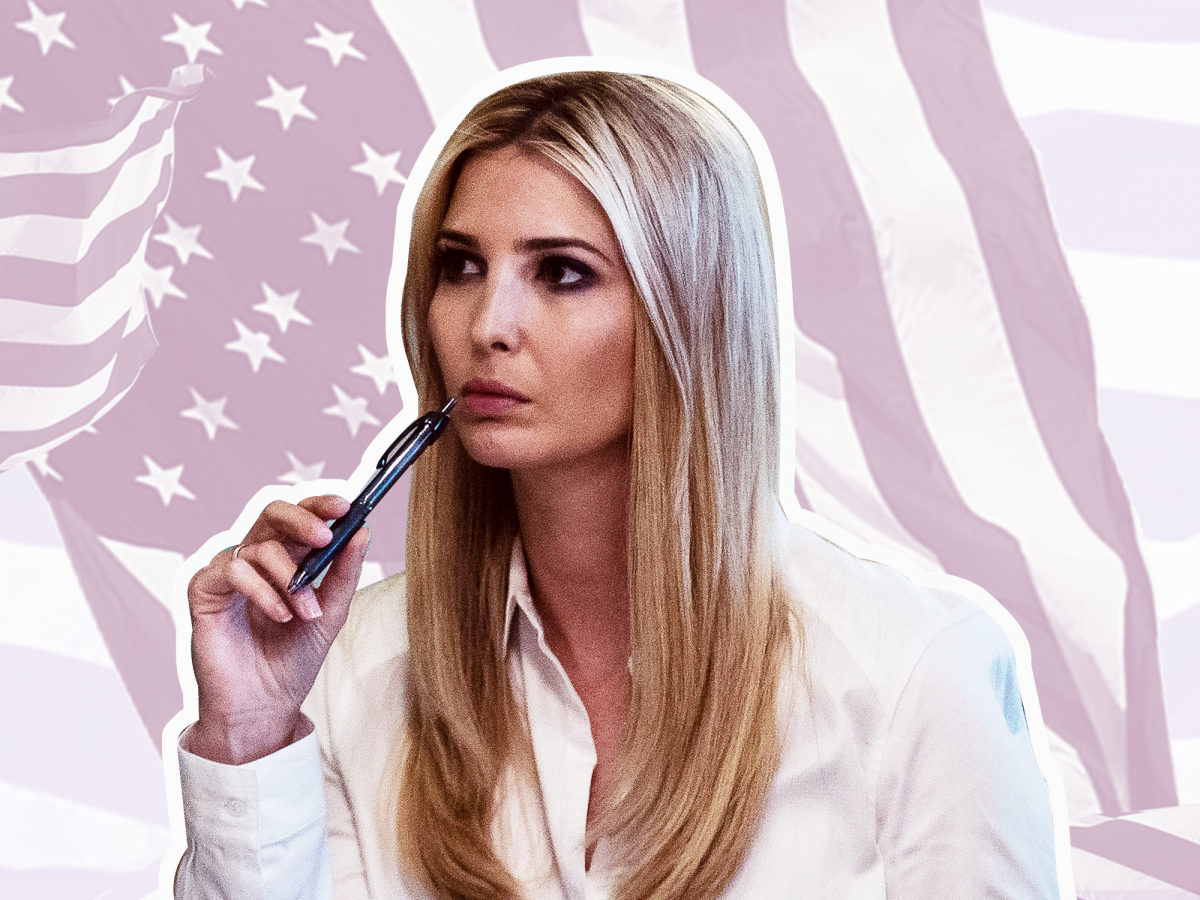 Ivanka's schedule has not been made public, so each week, we will do our best to cover the public events and forums she attends, the meetings she has with lawmakers and government officials, and her social media presence.
Sunday, December 9
Ivanka Trump has started speaking up more against human trafficking in recent weeks. This is one of the many issues she has in her sprawling White House portfolio. On Sunday, she celebrated the passing of a bill which aids survivors of child pornography.
It remains to be seen whether Ivanka will advocate for Cyntoia Brown, a trafficking survivor who was convicted at the age of 16 in the murder of a a 43-year-old man who solicited her for sex. Brown, now 30, is back in the news because a judge ruled must serve 51 more years before she can be considered for parole.
Ivanka also shared some pictures of her children taking a tour of first lady Melania Trump's Christmas decorations at the White House.
Holiday cheer at the White House? pic.twitter.com/iYSsnDAD8J
— Ivanka Trump (@IvankaTrump) December 9, 2018
Monday, December 10
A new report alleged that Ivanka and her husband Jared Kushner had a hand in forcing out embattled White House Chief of Staff John Kelly, who will leave his post by the end of the year.
Tuesday, December 11
As part of the White House portfolios, both Ivanka and her husband have been working on criminal justice reform. On Twitter, the first daughter celebrated that Senate Majority Leader Mitch McConnell finally agreed to bring the FIRST STEP Act, a prison reform bill that passed the House earlier this year, up to the Senate floor for a vote.
It's official… the #FIRSTStepAct is headed to the floor for a vote.
This historic legislation will reform our prison system and lift millions of Americans!
— Ivanka Trump (@IvankaTrump) December 11, 2018
Wednesday, December 12
The first daughter praised a tax break she helped push earlier this year called "Opportunity Zones." The Associated Press reported that Ivanka and Jared could potentially benefit financially from the program — another example of the blurring lines caused by the couple refusing to divest from their real estate investments when they joined the administration.
The AP said Jared held a stake at a company that's about to build several properties through the program. His family's firm also holds at least 13 properties in these zones, which would make them qualify for the tax breaks. "[They] could profit even if they don't do anything — by potentially benefiting from a recent surge in Opportunity Zone property values amid a gold rush of interest from developers and investors," AP reported.
All Americans, regardless of zip code, should have the opportunity to experience the American dream. Opportunity Zones will catalyze private sector investment that will create jobs + economic growth in overlooked communities nationwide.https://t.co/R8wtbAL5XV
— Ivanka Trump (@IvankaTrump) December 12, 2018
Thursday, December 13
Quartz reported Ivanka's weekend getaway to the Caribbean in August cost taxpayers about $58,000 in security costs.
HuffPo reported that President Donald Trump is considering Jared as his new White House chief of staff. Ivanka has remained mum.
Click HERE to read more.

You can publish this article on your website as long as you provide a link back to this page.