This article was last updated on April 16, 2022
Canada:

Oye! Times readers Get FREE $30 to spend on Amazon, Walmart…
USA:

Oye! Times readers Get FREE $30 to spend on Amazon, Walmart…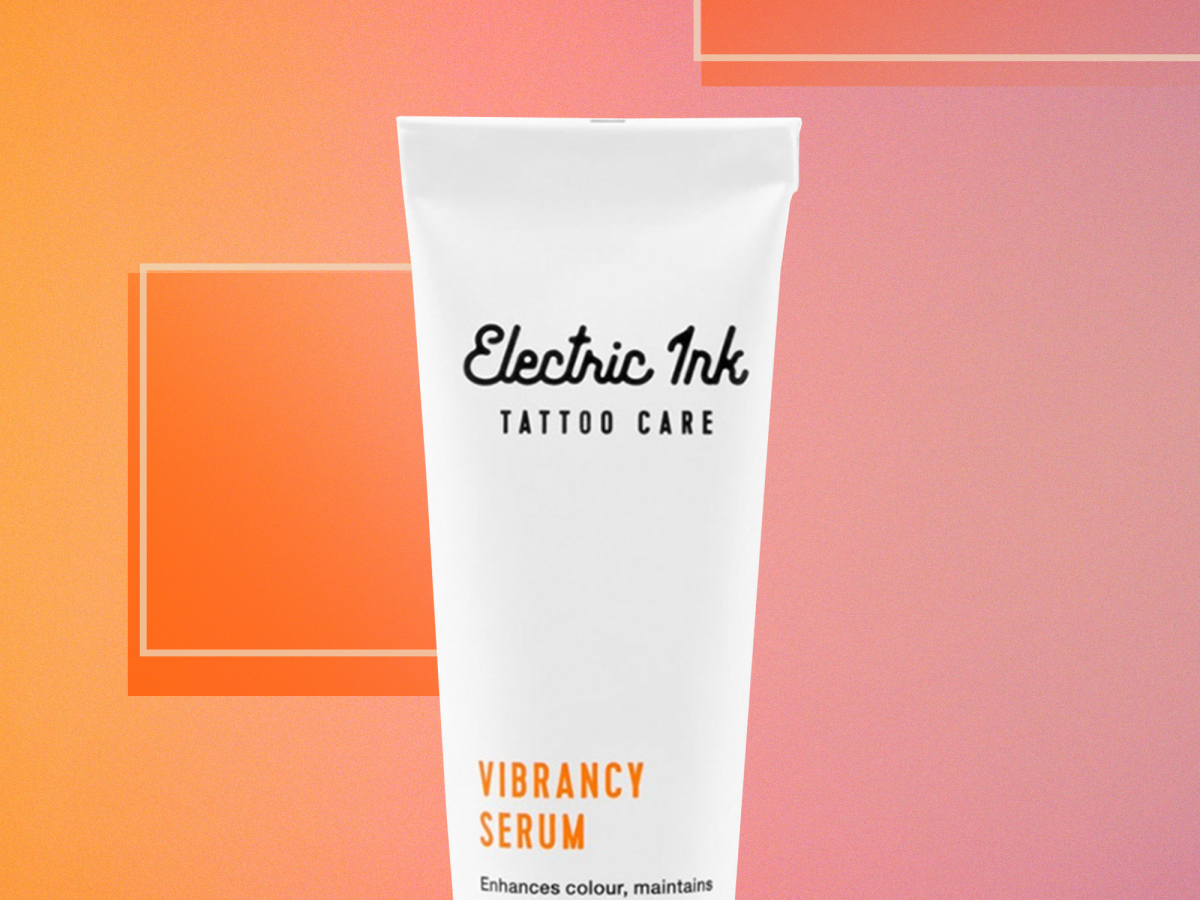 Despite the pain, getting a tattoo is easy — it's everything that comes after that's hard. After the needle lifts off your skin and the ink starts to settle, your new tattoo requires a complete aftercare routine.
Don't worry, most professional artists make taking care of your new ink easy by sending you home with a list of clear instructions. These directions will say a few things — like avoid chlorine, baths, and direct sunlight. But in bold, there will be a line that says something like this: "Always keep your tattoo moisturized." Unfortunately, tattoos won't heal properly when drowned in that perfumed body butter you love so much. Instead, you need something that is formulated to heal and hydrate.
How do you know exactly which lotion is right for your tattoo? Artist Miryam Lumpini tells us that there are no hard-and-fast rules to the products that should be in your aftercare routine — the final choice is up to you. "We all have different skin types and habits, and nowadays, there are so many great aftercare ointments out there," she explains.
While you can use the recommended ointment or balm from your artist, Lumpini suggests matching your lotion to something in your existing skin-care regimen with a similar consistency. That way it's curated to fit your skin type. There are also moisturizers that exist specifically to help your tattoo heal as smoothly as possible. Interested? Keep clicking for our favorites.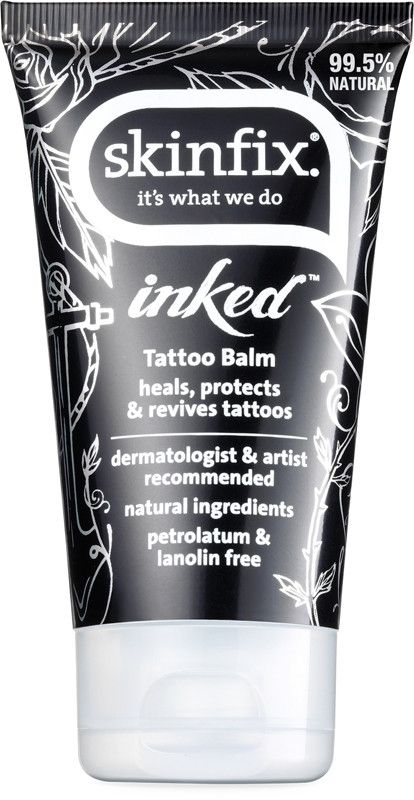 The regular routine for a healing tattoo includes two steps: Cleansing the area with an unscented soap every night before bed and keeping it moisturized. Most artists will warn you against using balms or lotions that have fragrance (natural and synthetic), which can cause irritation or allergic reactions. In other words, you want to find the most basic, no-fuss balm to use during the healing process, like this one from Skinfix.
Skinfix Inked Tattoo Balm, $22, available at Ulta Beauty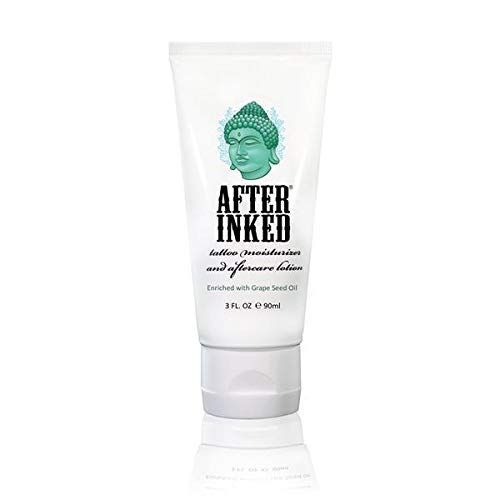 If you've ever watched Inked Masters, then you've probably seen this tattoo-friendly lotion make a cameo once or twice. Not only is it the lotion that TV's favorite artists depend on, but it's free of all the no-no ingredients artists steer clear of, like gluten. But the most important part about this tube's ingredient list is that it has humectants and emollients — including glycerin and synthetic beeswax — that prevent skin from chafing and flaking.
After Inked Tattoo Moisturizer & Aftercare Lotion, $16, available at Amazon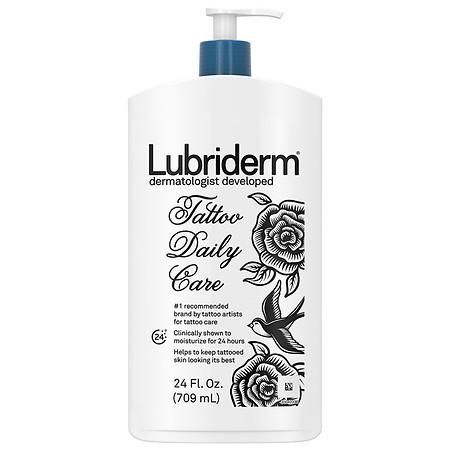 Depending on how big your tattoo is, you might find yourself going through several tiny tubes of balm a week — especially since a lot of artists recommend moisturizing the area at least three times a day. If you have a larger piece of ink, consider Lubriderm's tattoo-friendly lotion that's not only in an extra-large bottle (with a pump!), but also includes glycerin and vitamin B5 to keep skin flake-free for hours.
Lubriderm Tattoo Daily Care, $9.49, available at Walgreens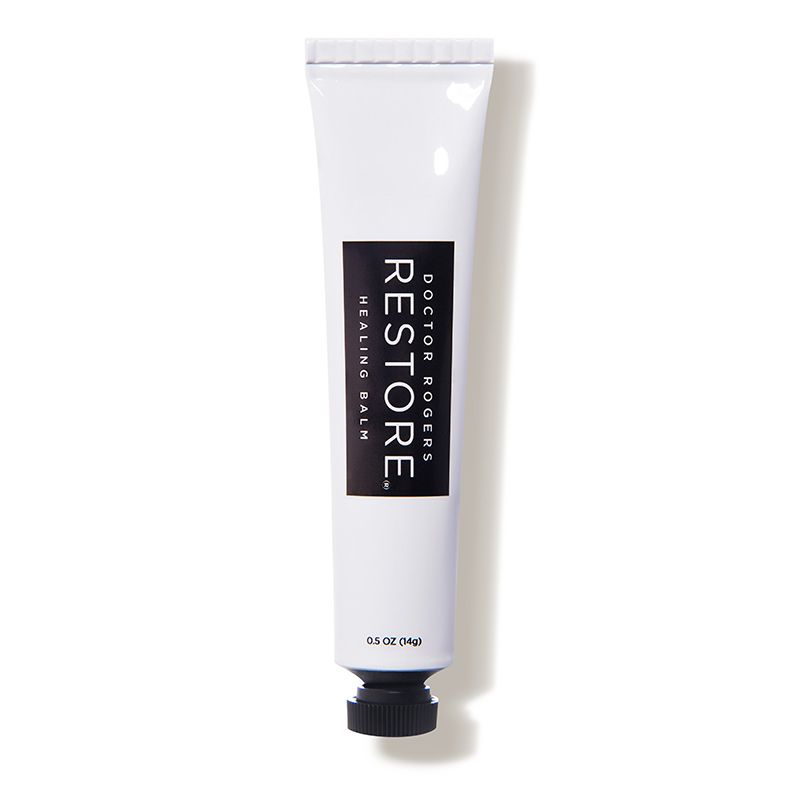 If your skin is naturally dry, try using a thicker balm that will lock in and retain moisture for hours, like this formula from Doctor Rogers. It has a combination of castor seed oil and glycerin to reduce inflammation and irritation while your new ink heals. One caveat: Just because your skin is dry, doesn't mean you should drown it in product. Be generous, but not too generous with this balm. Make sure you apply the ointment in thin layers.
Doctor Rogers Doctor Rogers RESTORE™ Healing Balm, $30, available at DermStore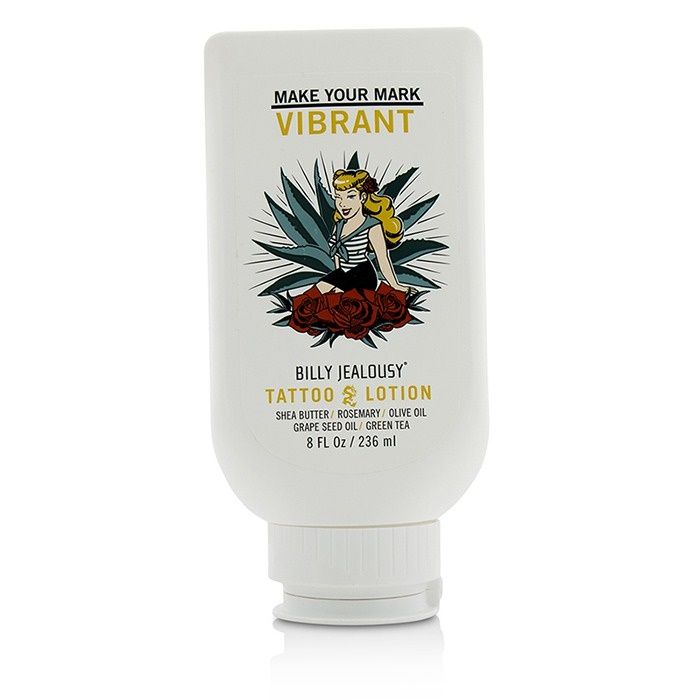 Long after your tattoo is healed, it's still important to maintain moisture. You can use whatever body lotion you normally use, or you can get one that's specifically formulated to keep your ink from fading. A lotion like this could save you some money on touch-ups in the long-run.
Billy Jealousy Vibrant Tattoo Lotion, $15, available at Billy Jealousy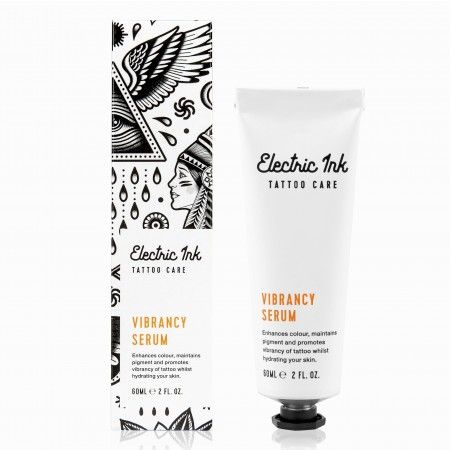 Lumpini agrees that once your tattoo is healed, you can get back to your usual skin-care routine. Yes, tattoos can fade, but you can try to prevent that by protecting your ink with vitamin C and amino acids, both of which are in this serum. And, of course, always wear sunscreen.
Electric Ink Tattoo Vibrancy Serum, $24, available at Grooming Lounge
Click HERE to read more.

You can publish this article on your website as long as you provide a link back to this page.
You can publish this article on your website as long as you provide a link back to this page.