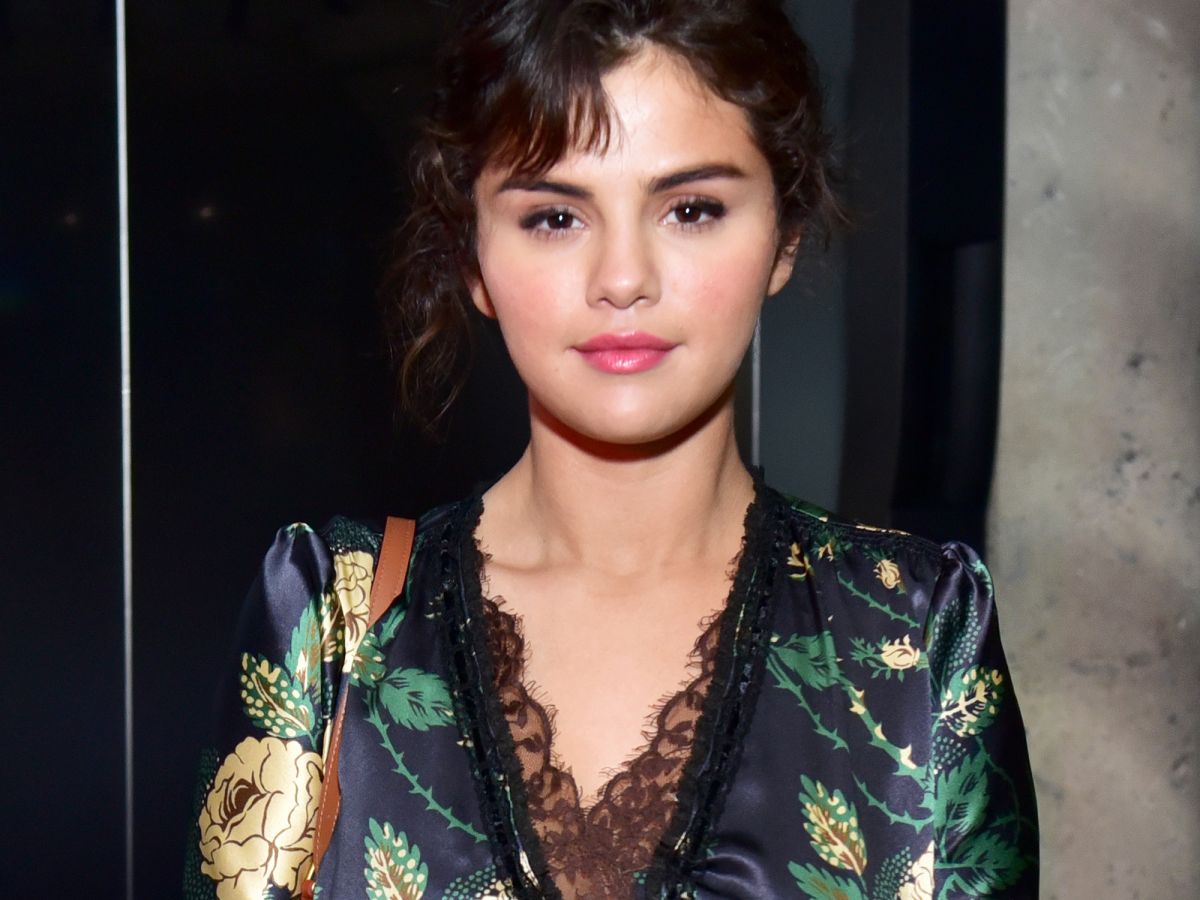 Selena Gomez might've gone on a social media hiatus last year, but the former queen of Instagram is officially back to giving fans what they want (read: regular content). Unfortunately, Gomez isn't here to tease the third season of 13 Reasons Why, but she did just announce a musical collaboration with Benny Blanco, Tainy, and J Balvin called "I Can't Get Enough. "
While some people might see Gomez's latest photo and notice what seems to be the world's largest pillow (by the way, where can we buy that?), we see something else: her foot tattoo.
Gomez's extended right leg is almost begging us to squint and wonder what the ink reads. Turns out, it's just one of her large collection of at least 10 tats. Zoom in and you'll see the small lettering just along the right side of her right foot reads "sunshine." Although Gomez has never publicly revealed the meaning behind the tattoo, most fans are sure it's a tribute to her grandmother, whom she's called her sunshine in the past on social media.
I Can't Get Enough is out now! Link in bio @itsbennyblanco @tainy @jbalvin
A post shared by Selena Gomez (@selenagomez) on Feb 28, 2019 at 9:18am PST
While she hasn't spilled the meaning, most of her tattoo collection is comprised of sentimental designs. For example, in 2o17, Gomez got matching tattoos with some of the
13 Reasons Why cast
in honor of the show, which discusses a variety of important issues, including sexual assault, bullying, mental illness, and suicide. Gomez, along with Alisha Boe, Tommy Dorfman, and Brandon Flynn, got the same
semicolon tattoo
on their wrists, a symbol of hope for people are who have been affected by depression, mental illness, and self harm.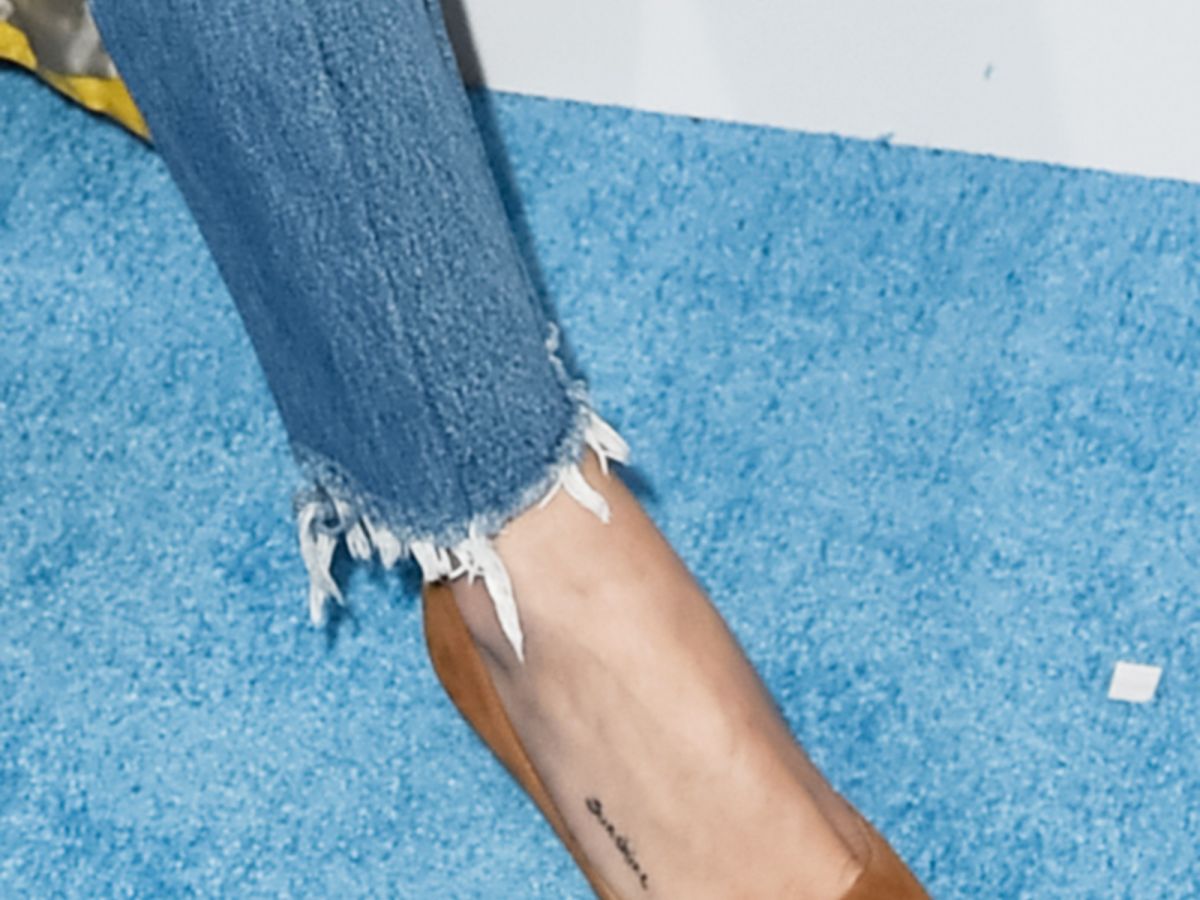 Photo: Emma McIntyre/Getty Images.
Even more recently, Gomez added two dainty designs to her collection with a birthday tattoo appointment. Not only did she get the number four etched onto the ditch of her arm to match three close friends, she added a second tattoo to match her newly-wedded BFF Courtney Barry. Together, they got the number one on their ribcages. Moral of the story? While "sunshine" isn't new, or even the latest, we have a feeling it won't be the last.
Click HERE to read more from Refinery29


Loading ...