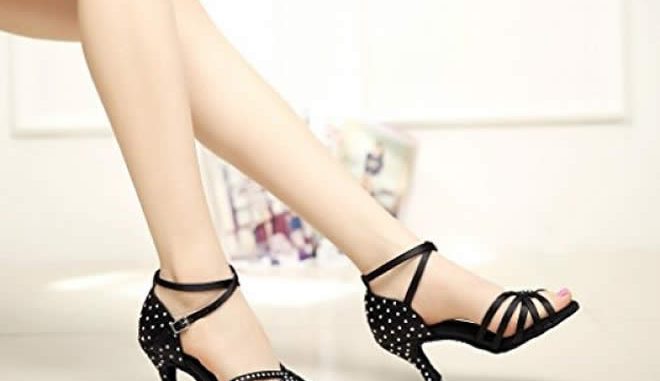 Imagine that you're out walking down the street. Then suddenly one of the heels snap off your expensive shoes. Or that the sole of your shoes suddenly comes undone. What are you going to do? Professionals often spend lots of money on a decent pair of shoes to wear to the office. If they suddenly break, here are a few things you can do to avoid a disaster.
Have a Spare Pair in Your Locker
Most women who wear heels keep a spare pair of shoes either with them or in their locker at work. Not everyone wants to walk in the heels for eight or nine hours a day. So, they have something they can slip on an off. If you have something else with you, simply change and continue your way to work. Taking your shoes off and walking barefoot isn't a good idea even if you have no other option. Especially if you're outside. Guys won't have this problem. But if their loafers suddenly come apart, they can have at least something in their locker.
Know Where the Local Cobblers Are
In the 21st century, cobblers are becoming few and far between. These are the people either with a stall near the road or inside a complex and repair shoes. If you have an idea of where they are in your local area, you know you always have an option if your shoes do suddenly fall apart. Granted, they might not be able to get them finished within a few minutes. But at least you know you have somewhere to go.
Get Some Glue
If you don't have a spare pair of shoes or a cobbler nearby, the next best solution is to get some glue. You can buy a cheap pair of slippers or flip-flops and some kind of adhesive. Then, you have the chance to superglue your shoe back together. This might not be a long-term solution, and you'll probably still have to get them repaired professionally later. But it will be your lifesaver if you have to give a presentation later in the day. Just be aware that a DIY repair will take at least thirty minutes. Longer still if you've broken your heel. You'll need to prepare the surface and then apply the glue. Be prepared to wait for it to completely solidify. Otherwise it might just break again!
Run to the Department Store
A final option might be to simply buy a new pair of shoes. If you have your car, drive to the mall or department stores. Perhaps you could make the trip during your lunch break. Or quickly head there on the way to the office. However, this might not be the best option if you've spent hundreds on your old shoes!
What to Do If Your Shoes Break?
If your shoes suddenly break, it's not the end of the world. Take preventative measures and keep a spare pair in your office. Have a look around the neighbourhood and know where you can get them repaired. Otherwise, you'll either have to glue them or buy a new pair.