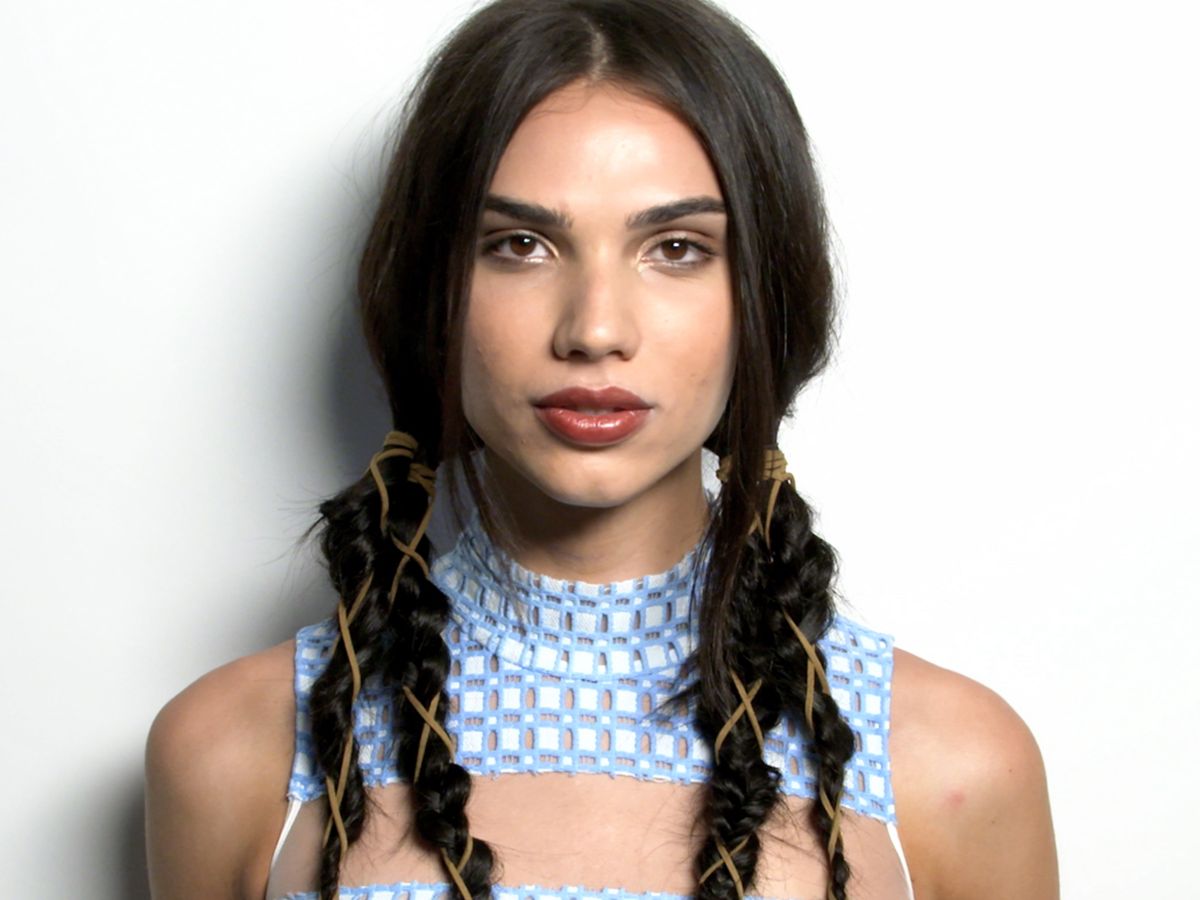 Fishtailed updos, blingy topknots, pierced plaits, Bey's notorious, whip-ready Rapunzel pony — there's no shortage of rad ways to wear one of the world's oldest hairstyles. It's no surprise we're flipping over our latest plait crush: the suede braid. But the best part? While you do need a little length, next to no skill is required to pull it off. By wrapping ropes of sumptuous suede — or any fabric you like — over simple braids, you can add major interest to any look.
Watch the video above for the full technique, and follow the steps below to try it for yourself.
Step 1. Create a part down the middle of your head and divide hair into two sections.
Step 2. Divide each section into two ponytails and secure each with a small, thin elastic at the nape of your neck. You should now have four pigtails.
Step 3. Braid one pigtail on the right and one on the left using a classic, three-strand braid technique. Secure each with a small elastic.
Step 4.
Fishtail-braid
the remaining two sections. (You can repeat a classic, three-strand style if you prefer — or anything else you like!) Secure with small, thin elastics. You should now have four pigtail braids.
Step 5. Gently pull apart the braids to create a loose and full finish.
Step 6. Wrap a long piece of your desired fabric around the base of one of the braids and knot to secure in place. Wrap it around the braid in any way you like — the more artful and unique, the better!
Step 7. Tie the end of the fabric around the bottom elastic and knot in place.
Step 8. Repeat on the other braids.
Click HERE to read more from Refinery29.


Loading ...