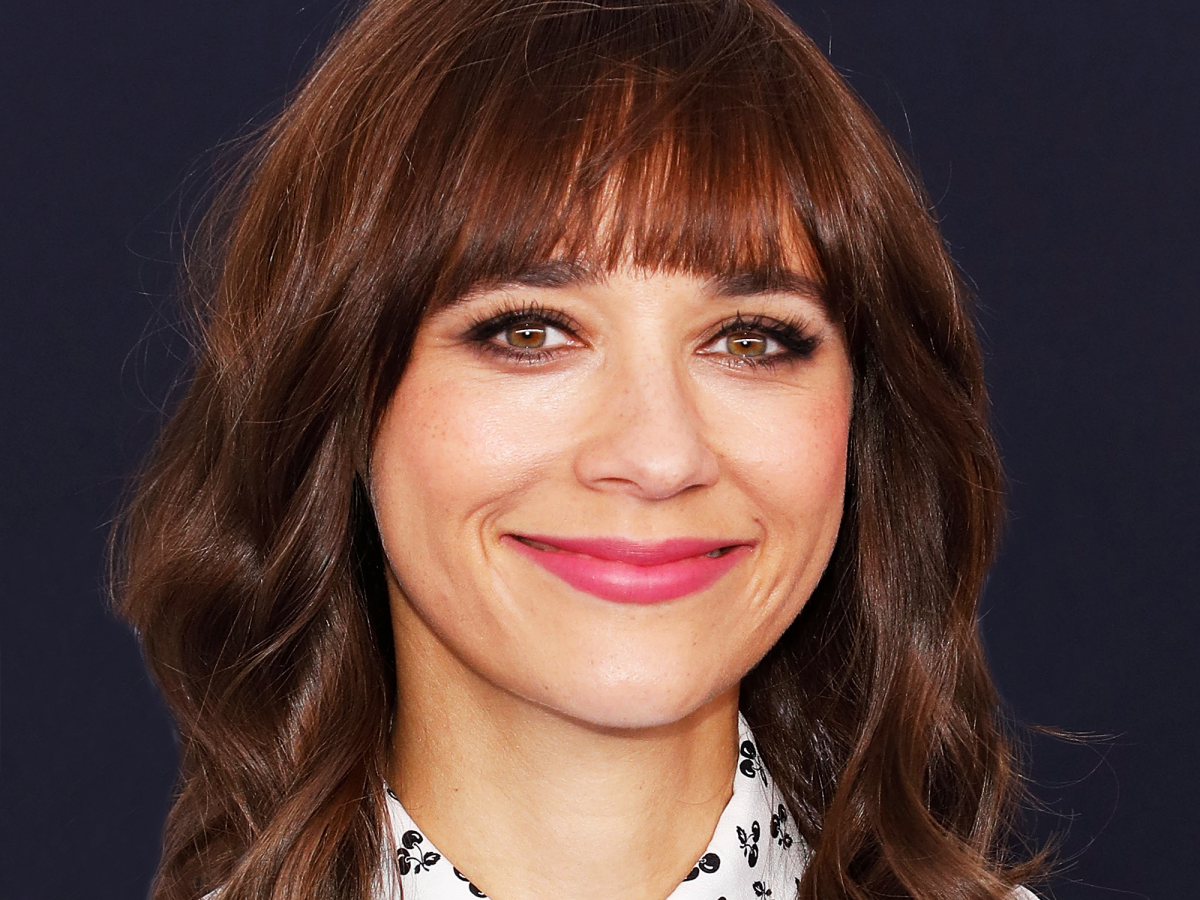 First came Harvard. Then came The Office, Parks and Recreation, and Claws. Now, Rashida Jones is wearing an entirely new hat for her next phase of world domination — and it comes by way of beauty. More specifically: a refreshingly honest, witty Almay campaign about inclusivity in these trying times, which (no surprise here) she wrote and co-created.
Why now? Well, let's set the scene: The daughter of a famous interracial couple (back when, by her account, that was "new for Hollywood"), Jones didn't grow up seeing a lot of people like her. "Representation changes things," she tells R29 exclusively. "Being a woman of color today, there's an opportunity to show the spectrum of what that means. Whether you're silly, smart, serious, bad, good, flawed — the more representation there is, the less likely that anybody can associate something specific with one race. There is power behind diversity."
Representation, of course, extends to makeup, too. But Jones learned that finding it on the market was harder than timing a joke: "I was always in-between shades, and because I'm biracial, I have a green tone under my skin as well," she says. "In my early days of acting, I would look in the mirror when the makeup artist was done and be horrified, because my color was so off." Now she's helping change the narrative: Starting today, Jones will serve as the face of Almay; her campaign launches in a few weeks. The brand will also be rolling out a wider shade range through 2018.
Beauty, at its best, is supposed to reflect the times — which, right now, should be all about choice, inclusivity, and enough comedic relief to fill Louis C.K.'s $2.5 million West Village apartment. That (plus all her favorite beauty products, ahead) is what's really going to make America great.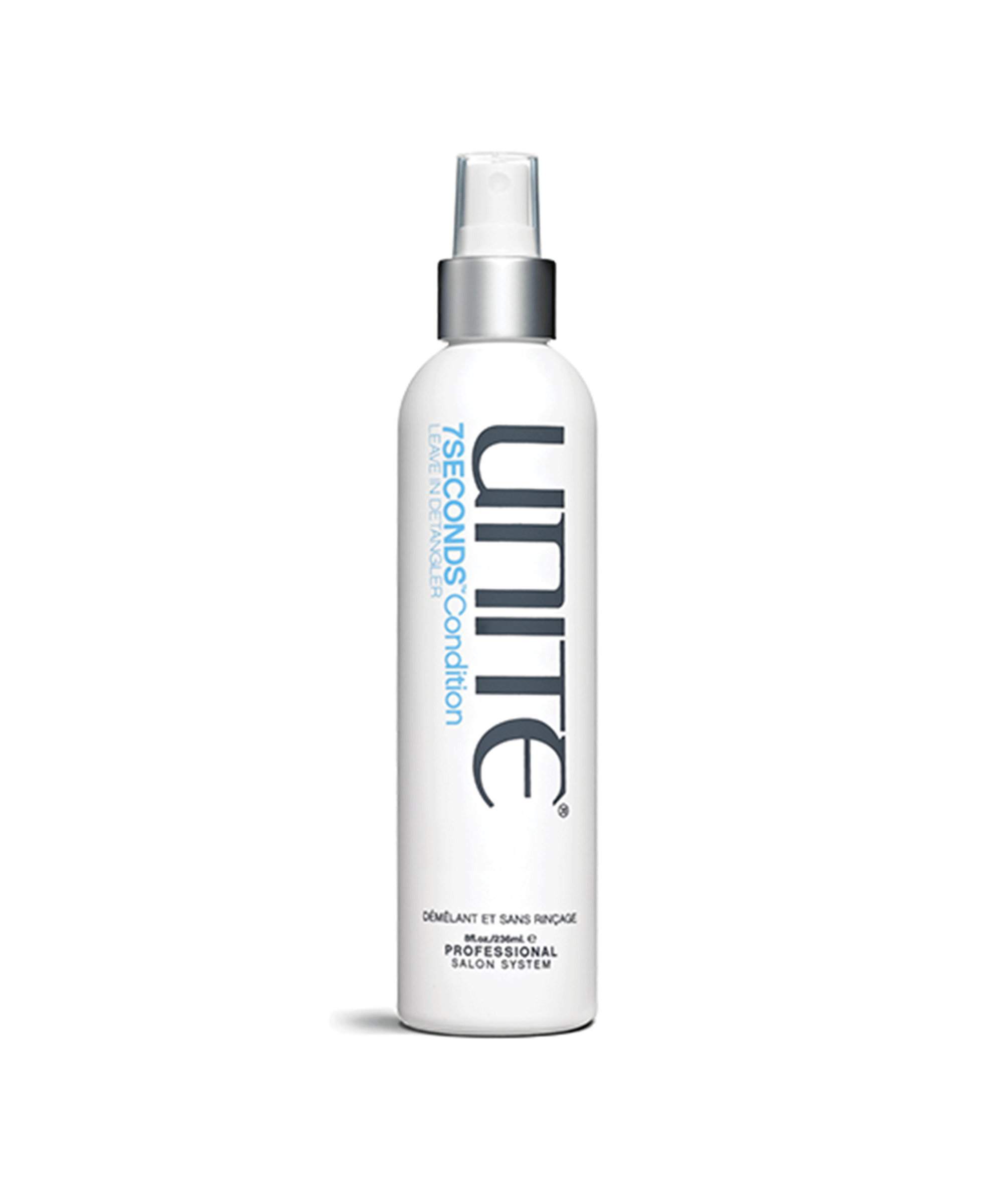 Her Holy Grail Hair Product
"I'm the only person in my family who did not get curly hair — mine is straight, fine, and frizzy," she says. "I have like five strands [ laughs]. But I like the Unite 7 Seconds detangler and leave-in conditioner. I put it on right when I get out of the shower and it prevents frizz all day. Plus, it smells really, really good."
Unite 7 Seconds Condition Leave-In Detangler, $10, available at Unite Hair.

The One Item She Buys In Bulk
"Does Lucas Papaw count? It's like a salve; I use it for everything. There are boxes and boxes of it in my house."
Lucas Papaw Ointment, $7.99, available at Amazon.

The Beauty Product She Can't Live Without
"Almay's mascaras are great in general because I have incredibly sensitive eyes and [they are] hypoallergenic," Jones says. "So, the new Mega mascara does not make me want to cry [ laughs] and it also has this great brush that lets you get into those corners of your eyelashes that you can never get to. It's a keeper."
Almay Mega-Volume Mascara, $7.49, available at Ulta Beauty.

Her Go-To Beauty Hack
"I use coconut oil everywhere — I love it," she says. "It reminds me cooking while I'm using it, but I don't care. That, and I sometimes put toothpaste on my pimples."
Dr. Bronner's Organic Coconut Oil, $21.99, available at Dr. Bronner.
If She Were President….
"It would be female-oriented," she says. "I'd hire women. I would make everything having to do with menstruation free in every public bathroom. I would make women's healthcare, birth control — anything to do with reproduction — free." (It's worth noting that Jones once planned on running for president, so here's hoping.)
Click HERE to read more from Refinery29


Loading ...