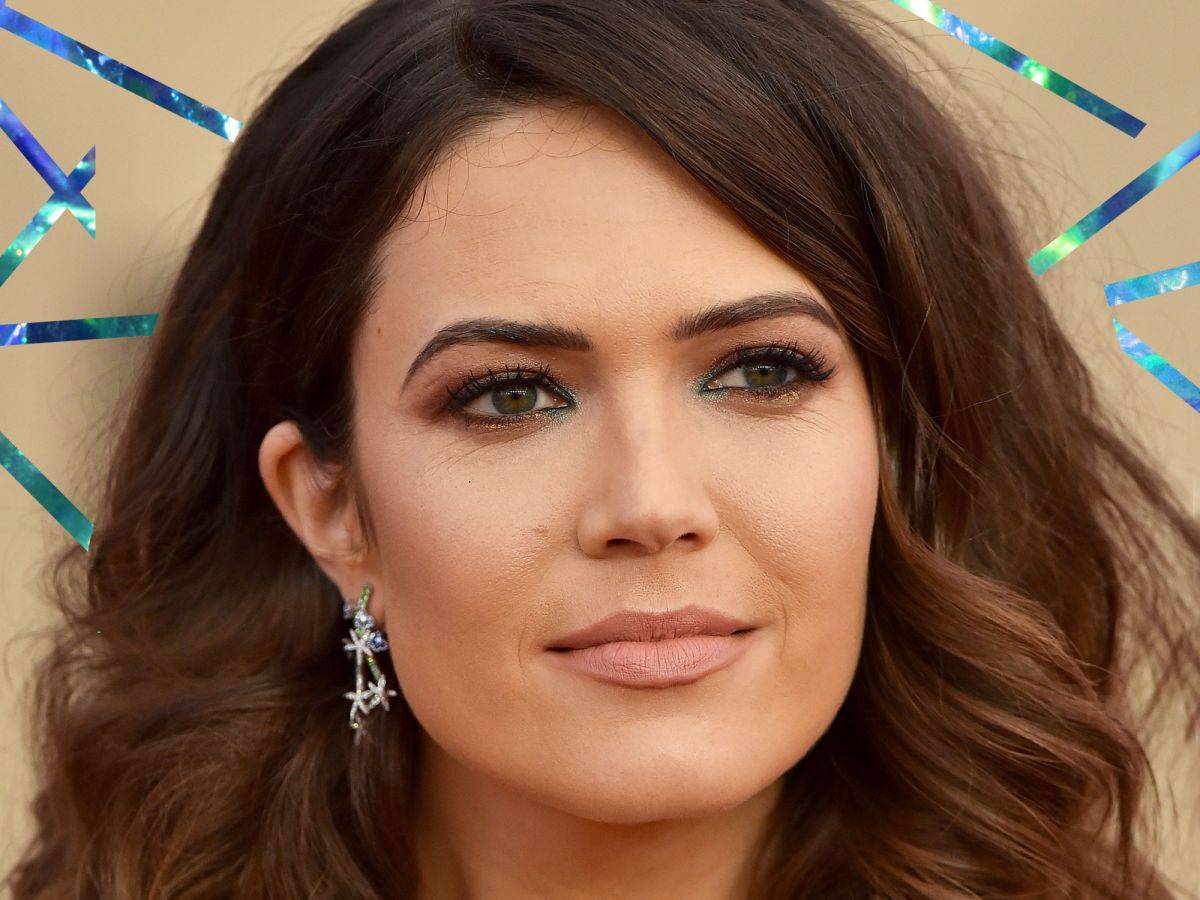 Look closely. We mean really closely: There's something going on with the most famous faces in Hollywood. Yes, we're talking about filler — but not the kind you think. On pretty much every red carpet in the past few weeks — including A Wrinkle in Time and Black Panther — you'll spot eye makeup looks that incorporate tightlining the waterline, something that bridges the spaces between lashes, making them look falsie-level full.
Okay, so working the waterline isn't exactly new. But it's the way that celebrity makeup artists are doing it now that's making us want to bring back the technique: Surprising shades of colored liner is in heavy play — sometimes stealthily laid over black for extra impact. In an update from bright whites, nudes are being used to create an eyes wide open situation; and choice color blocking — geared to make irises look piercingly Facetuned IRL — is giving new life to the upside-down eye makeup trend.
In recent weeks, the volume of looks that we're dying to dupe has pretty much taken over the saved section of our Instagram accounts. So we reached out to celebrity makeup artist Jenn Streicher (who counts Greta Gerwig, Mandy Moore, and Emily Blunt as longtime clients) to give us the skinny on waterlining the cool girl way, ahead.
This post was updated on April 3, 2018.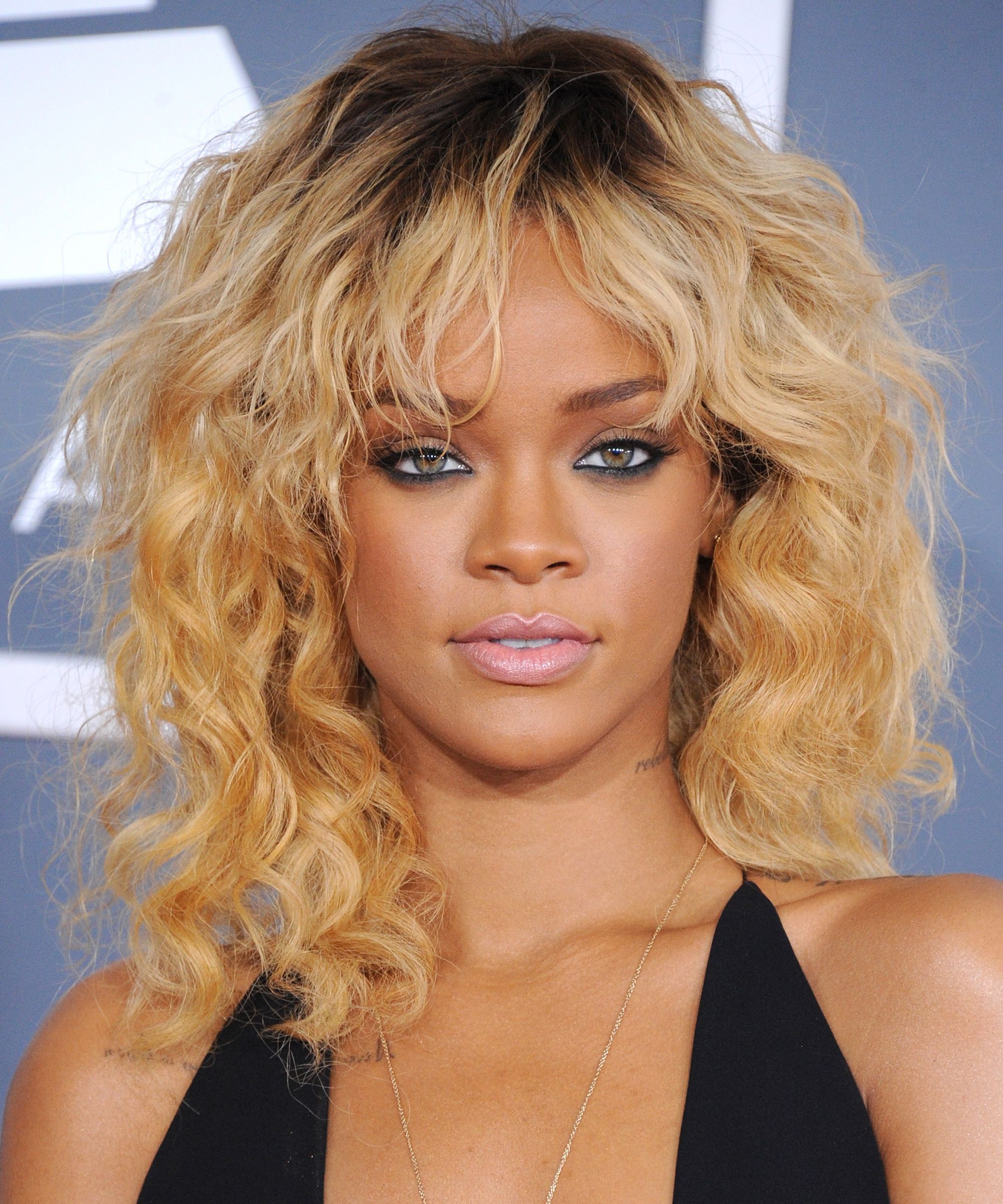 Intensify Your Eye Color
Doesn't Rihanna's hazel eye color look amplified to the point of amber gold? The trick to making eye colors pop is to create complete, corner-to-corner coverage of the waterline in black (leaving no space between the lashes), then add subtle shots of soft-contrast colors to upper and lower lids, like makeup artist
Mylah Morales
has done here.
For a color combination that makes brown eyes light up, Streicher suggests using navy blue on the waterline, topped with purple on the lash line, like Jenna Dewan Tatum has tried in the past. For hazel eyes, make like Rihanna and use a black base at the waterline, paired with soft green and gold (which makes them read like tiger's eyes). Those with blue or green eyes can make irises appear brighter with bronzy-red shades, like Olivia Wilde has worn.
Urban Decay 24/7 Waterline Eye Pencil in Push, $20, available at Urban Decay
Jon Kopaloff/FilmMagic.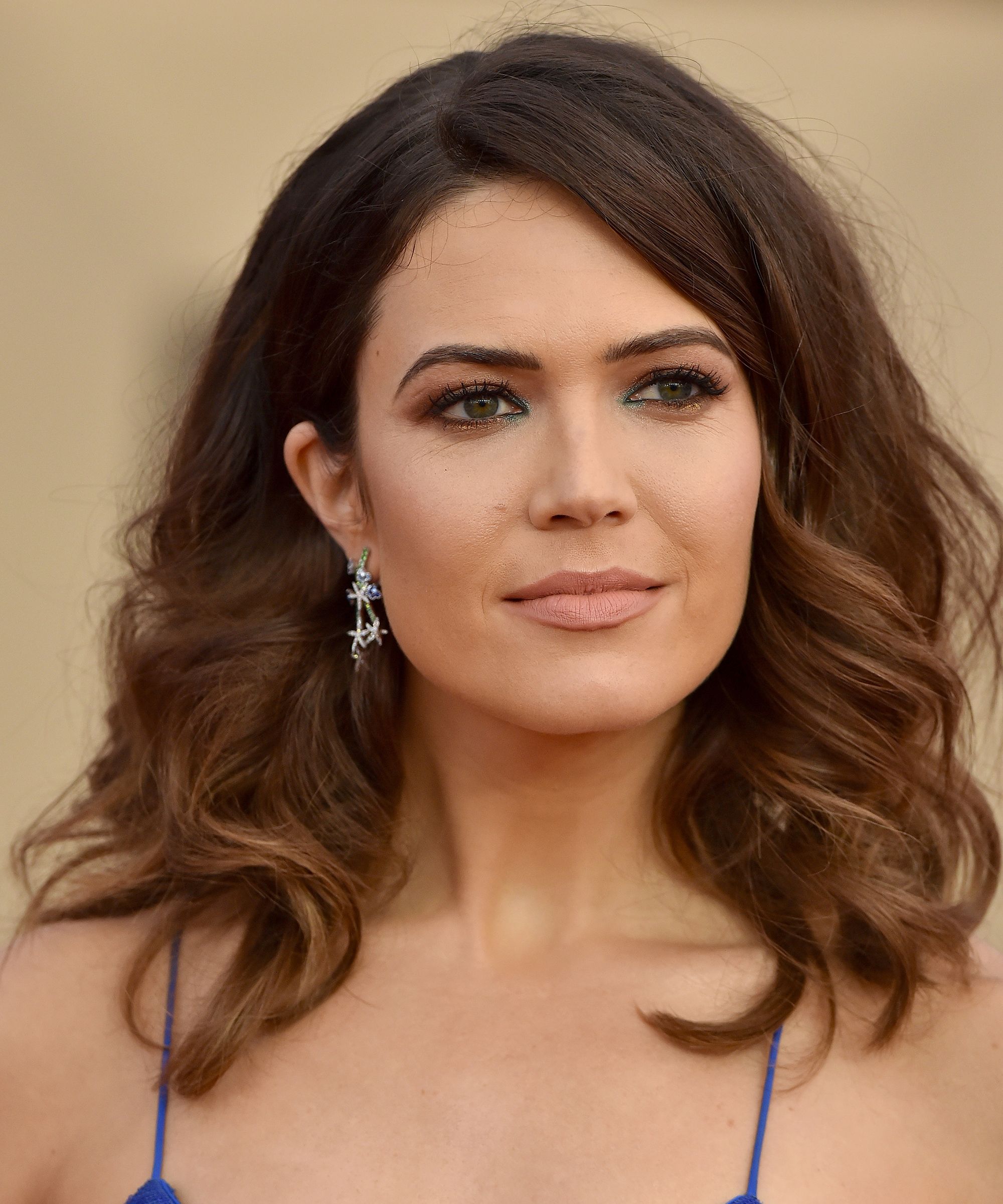 Ombré in Layers
It may look as if Streicher created an ombré blue-to-bronze fade along Mandy Moore's waterline and eyelids, but a secret liner layer actually helped clinch the look. "I lined her entire waterline with black gel pencil, then added blue to the inner corners of her eyes and a bronzy-brown shade along the upper and lower lids," she reveals.
Why the extra step? Rimming the waterline in black helps define blue eyes, even when topping the liner with more colorful shades. Streicher turns to this jet-black pencil time and again to create ultrafine lines in the waterline. Her criteria for picking a liner? "You want something that will go on super easy," she says. "Since I usually have a harder time with wooden pencils along the waterline, I go for a gel liner, which glides on smoothly instead."
Charlotte Tilbury Rock 'N' Kohl Iconic Liquid Eyeliner Pencil in Bedroom Black, $27, available at Charlotte Tilbury
Axelle/Bauer-Griffin/FilmMagic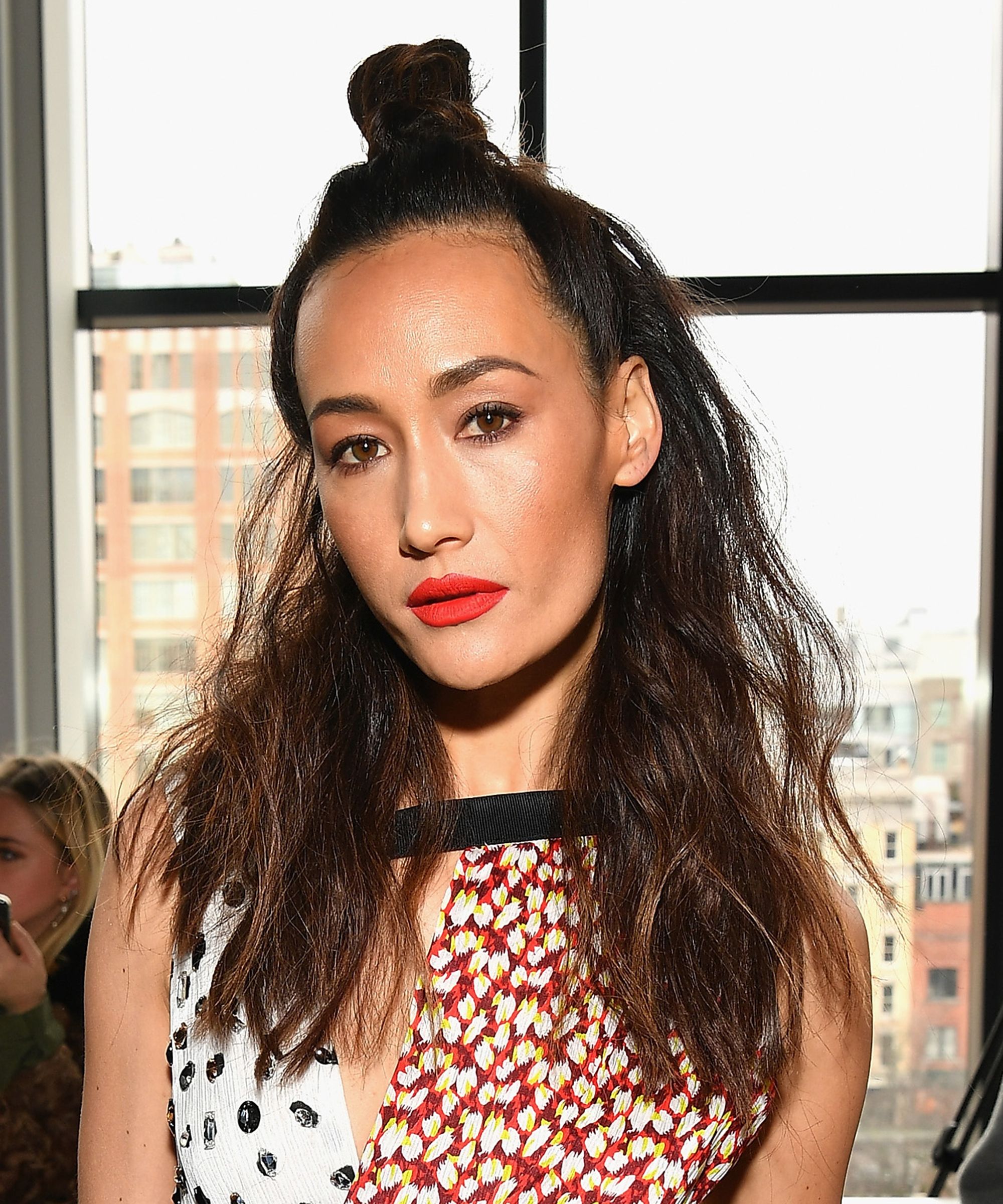 Tone It Down for The Day
Nighttime events might call for high-intensity black liner, but shades of copper and brown create a vibe that's more brunch, work, whatever-friendly. Take a cue from Maggie Q's makeup artist Victor Henao, and try lining between the lower lashes with a rusty brown shade; it makes a pretty partner to poppy-red lipstick.
We can't stop reaching for this gel liner from Japanese heritage brand Decorté because it glides precise, clean pigment onto the waterline without making our eyes water. What's more, it stays on all day and is built to keep plastic out of landfills thanks to refillable cartridges. For those who tend to well up when applying pigment to the waterline, Streicher offers these tips: Start on the outside corner of the eye, pull down the lower lid a little, and apply a few strokes at a time instead of plowing in broad, back-and-forth strokes. Take split-second breaks and blink a few times before resuming the next section of the lid to minimize the tickling sensation.
Decorté Lasting Gel Eyeliner Refillable Eyeliner Pen in Rd401, $35, available at Saks Fifth Avenue
Jason Merritt/Getty Images.
Add Sparkle Safely
When we first laid eyes on this glittery look on Gaga, we thought, Ohhh … that sparkle! Then: Wait, can we apply glitter liner to the inside rims of our lids? Streicher notes that liquid glitter liner formulas are likely to get into the eyeball and sting. For those with a deft hand, try applying bits of glitter to the inside corners of the eyes instead, like makeup artist Sarah Tanno did here. Another alternative to Gaga's look comes courtesy of a shimmer-finish gel liner. This one glides like a blade on ice and offers light-catching shine without the irritation.
Marc Jacobs Beauty Highliner Gel Eye Crayon Eyeliner in (Stone)Fox 58, $25, available at Sephora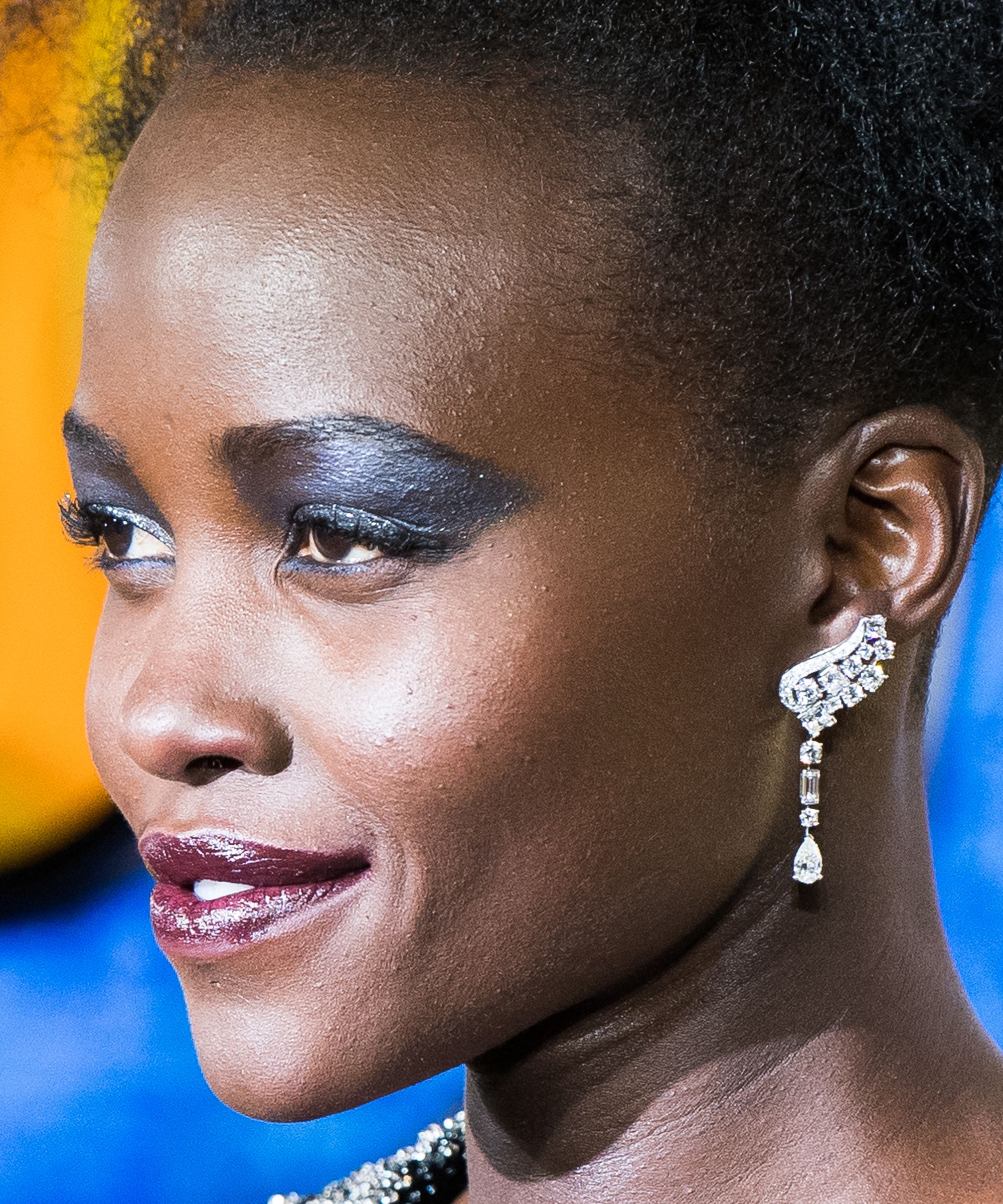 Cut Corners
We can always rely on Lupita and her longtime makeup artist Nick Barose to bring something special to red carpet makeup — and this steel-blue look that reaches all the way up to her brows is no exception. But look closely and you'll spot something else really cool: steel-blue liner on the inside 3/4 of her lower waterline (versus the more obvious outside corners of the eyes).
Stila Cosmetics Smudge Stick Waterproof Eye Liner in Bluefin, $22, available at Stila Cosmetics
Dia Dipasupil/Getty Images.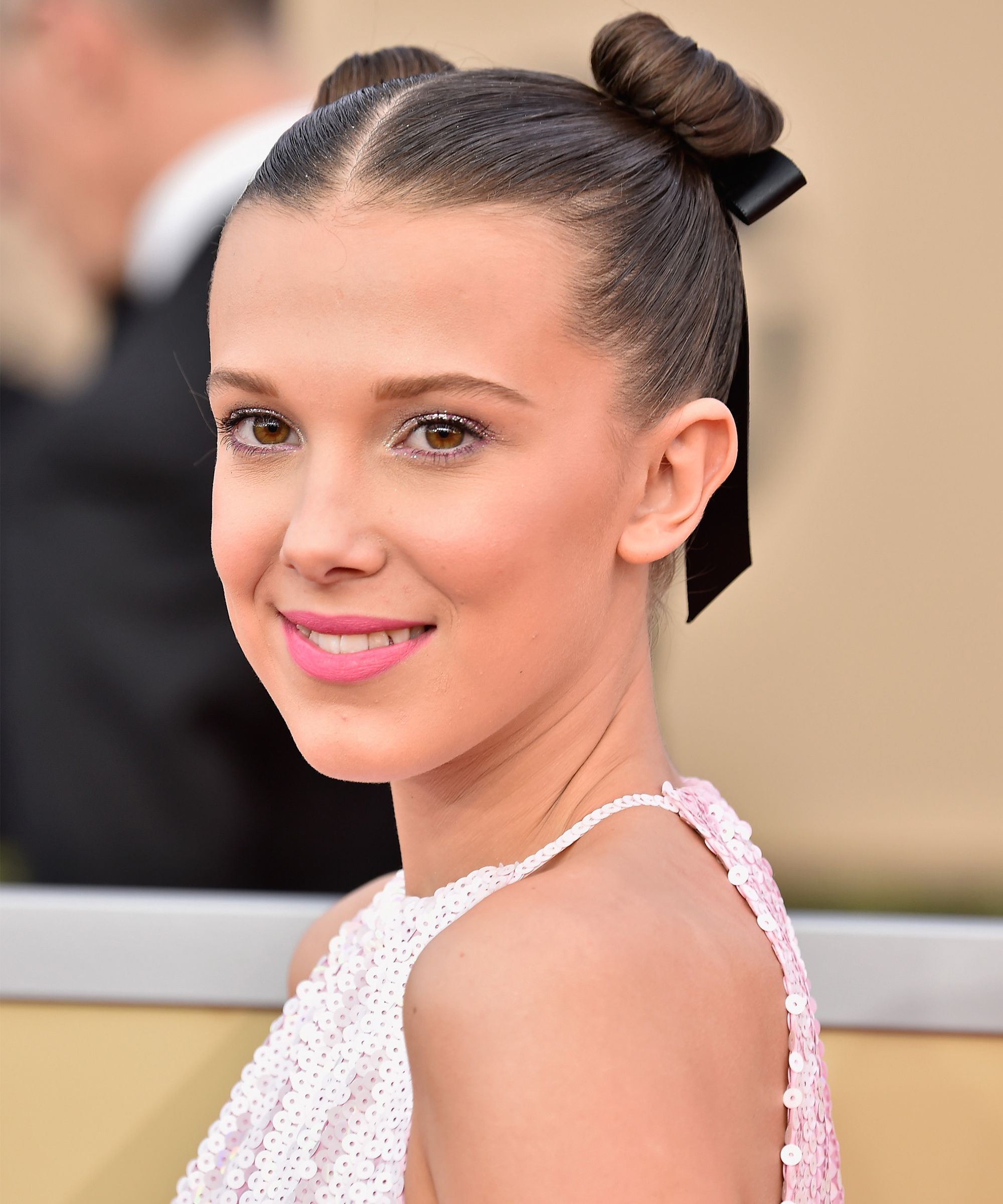 Brighten Naturally
A great way to get in on the pink liner trend without looking sickly? Save the shade for your eyelid and line the waterline with a color that matches your skin-tone instead — like makeup artist Gianpaolo Ceciliato did for Millie Bobby Brown here. This line of separation not only keeps the pink tones from bleeding into the eye, but it also does wonders to make eyes look bigger and the whites of eyes appear brighter.
Back in the day, people tightlined eyes with white liner for a wide-awake effect. Thankfully, Streicher says, that's a '90s trend that hasn't been revived. "I prefer to use more of a flesh-toned shade to create the same effect — it's much less stark than using shades of white."
This multi-tasking pencil (which comes in three fleshy shades) is geared to conceal discoloration around the eyes, serve as an eyeshadow primer, and work as a subtle highlighter for the face. But for us, the soft cream-to-powder formula works perfectly to line the lower waterline.
Anastasia Beverly Hills Pro Pencil, $18, available at Anastasia Beverly Hills
Jeff Spicer/FilmMagic.
Pick Sides
This experimental eye look, created with a deep red liner by makeup artist Allan Avendaño, may be outside the box for some, but it makes a great case for tightlining on outer corners only — something that makes eye shapes look more elongated. If Crayola-rich colors aren't your thing, mellow the effect with a plum liner, which can bring out green and gold flecks in blue and hazel eyes.
It Cosmetics No-Tug Waterproof Anti-Aging Gel Eyeliner in Plum, $22, available at Ulta Beauty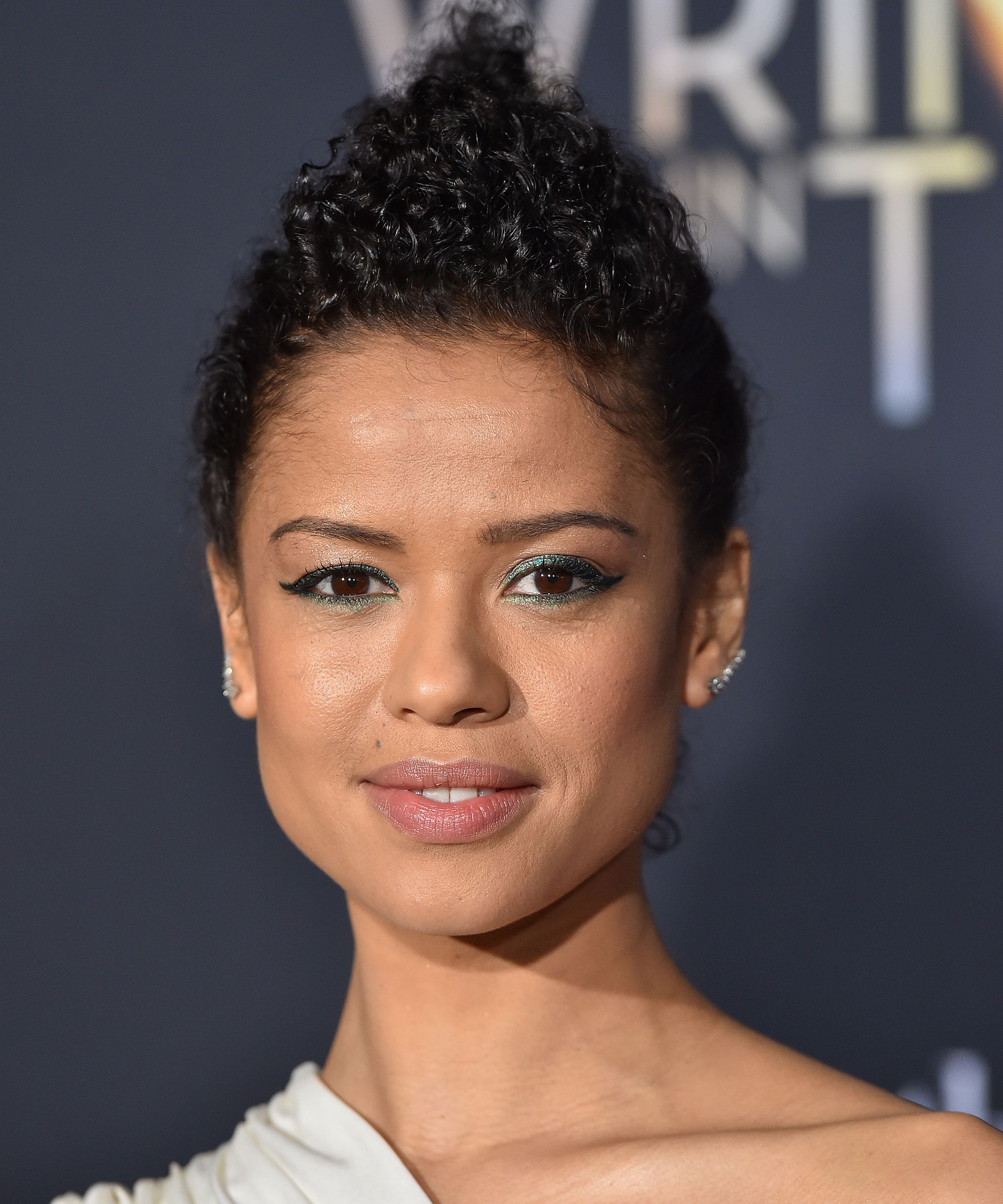 Experiment With Color
A tightline of mermaid green liner, topped with a touch more liner on the rim of the lid, is all Gugu Mbatha-Raw needs to form a stand out look. For the look
Barose
used waterproof eyeliner in an emerald shade on the lower waterline and lids, paired with with what looks like a black liner on the upper waterline to help accentuate lashes.
Chanel Stylo Yeux Waterproof Long Lasting Eyeliner in Mare-Chiaro, $33, available at Chanel
Frazer Harrison/Getty Images.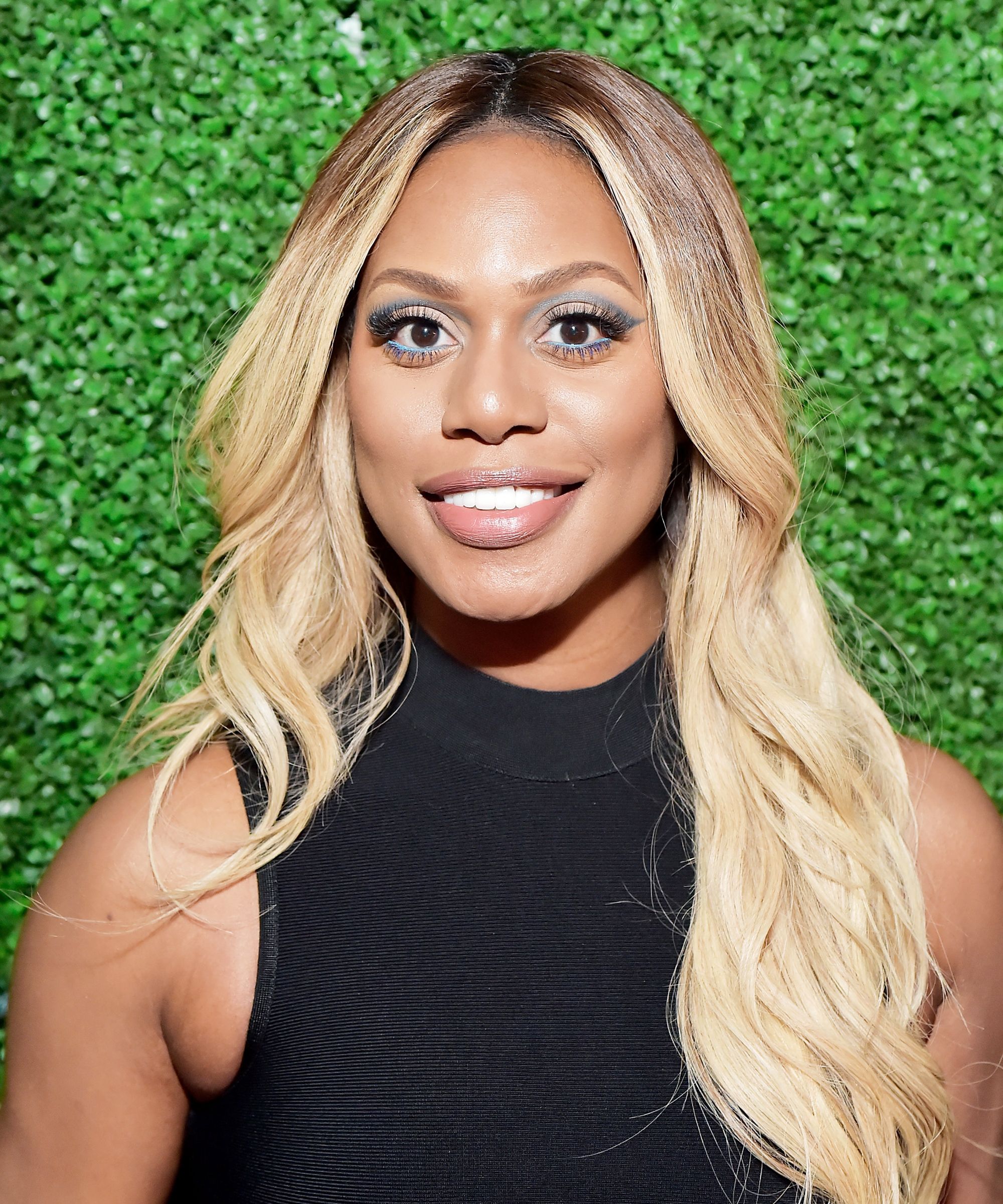 Get Graphic
At the launch dinner for KKW Beauty's collaboration with makeup artist Mario Dedanovic —which required all attendees to wear a blue eye — Laverne Cox dressed up a swipe of matte, turquoise underliner with a dramatic '60s-style cut crease. The technique makes eyes appear larger, especially when paired with glamorous falsies.
MAC Cosmetics, $17.5, available at mac cosmeticsPhoto: Stefanie Keenan/WireImage.
Click HERE to read more from Refinery29


Loading ...