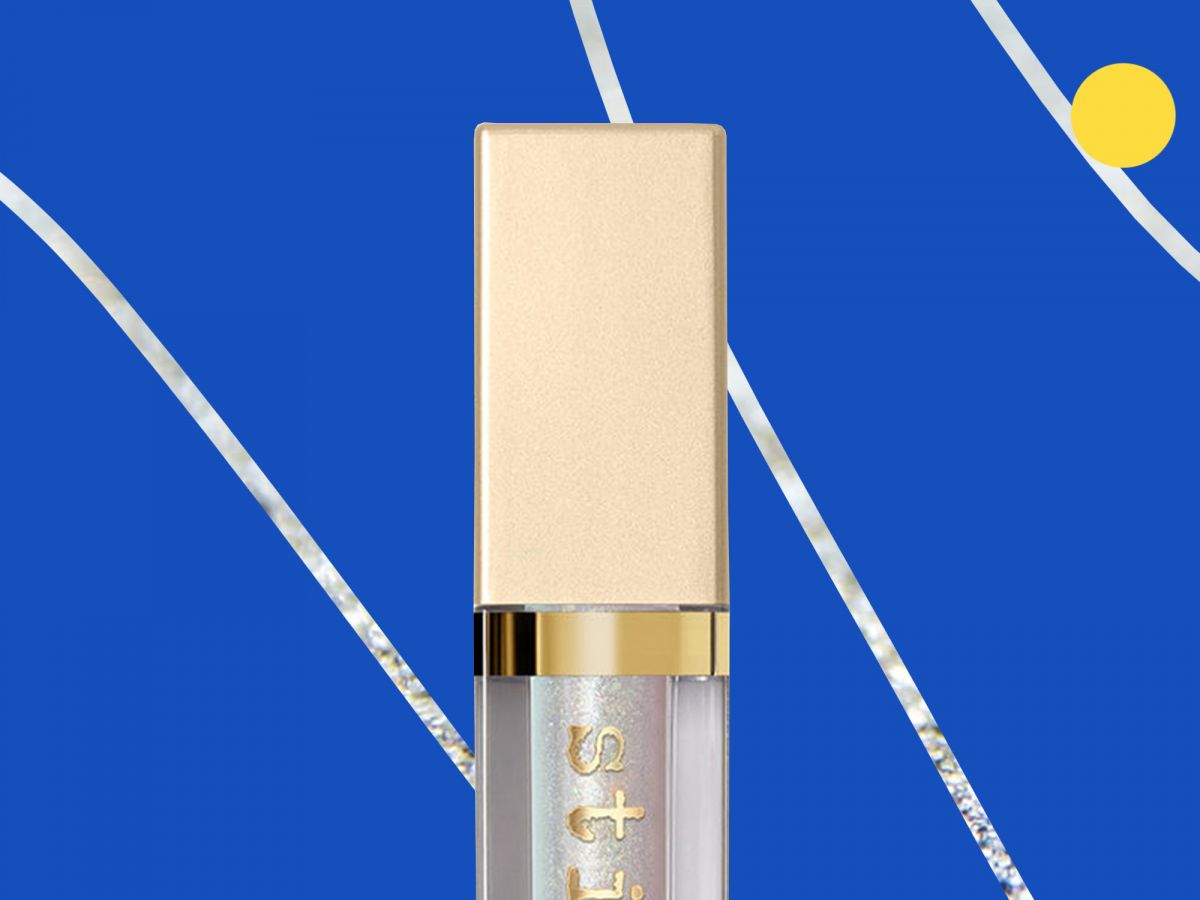 It's Saturday night and you're already 30 minutes late to your coworker's holiday party. Unfortunately, you still have half of your makeup to finish. You're at the point where you must decide between two eyeshadow options: a soft bronze or a cool-toned silver.
Most people would choose the former in this situation. It's reliable, easy, and laid-back. It's that ex from your early 20s who never argued about where to eat — but you guys never really argued about anything (now that you think of it) and the relationship was, frankly, kind of boring and predictable.
Silver? Well, silver is your latest Tinder match. There's a high chance of it going horribly wrong and not working out, but it could also end in your next winter love affair. Silver eyeshadow is risky (with any kind of shimmery, micro-glitter you're taking a chance), fun, and almost always draws attention at the party. And tonight, you're going with silver.
If you're ready to get involved in a committed (until further notice) relationship with silver eyeshadow, keep clicking for the best picks that won't make you look like the Tin Man.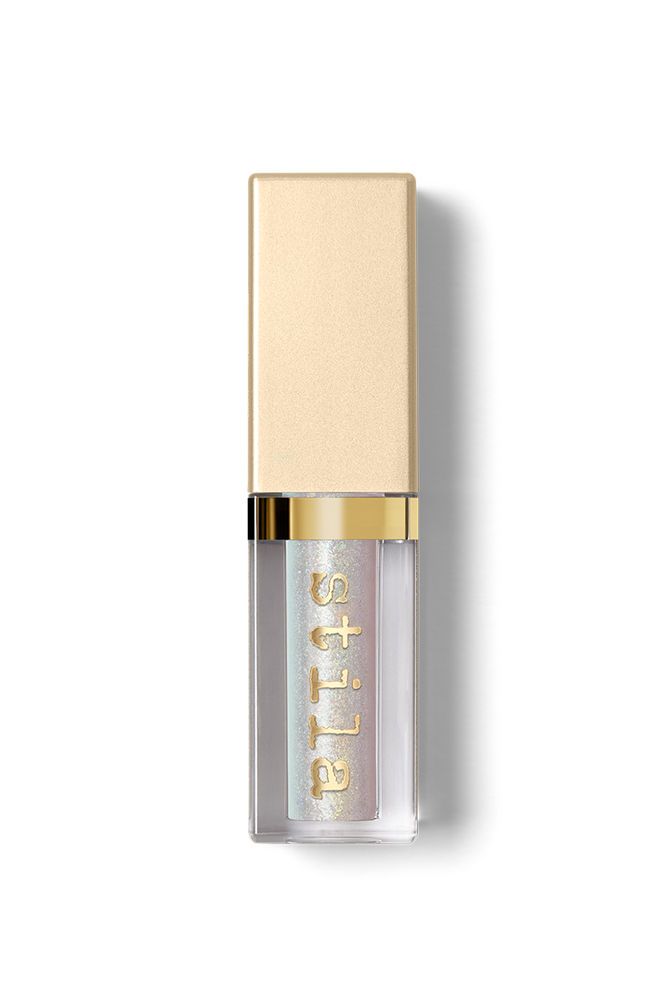 Our love for glitter comes and goes, but 2018 was by far the year that the makeup trend re-entered our lives with gusto. From the lids of Emma Stone to Priyanka Chopra, the sparkly stuff was everywhere. This eyeshadow takes the drama of glitter and liquifies it, so it's not only fuss-free to apply, but also lasts hours longer than a loose pigment.
Stila Glitter & Glow Liquid Eye Shadow, $24, available at Sephora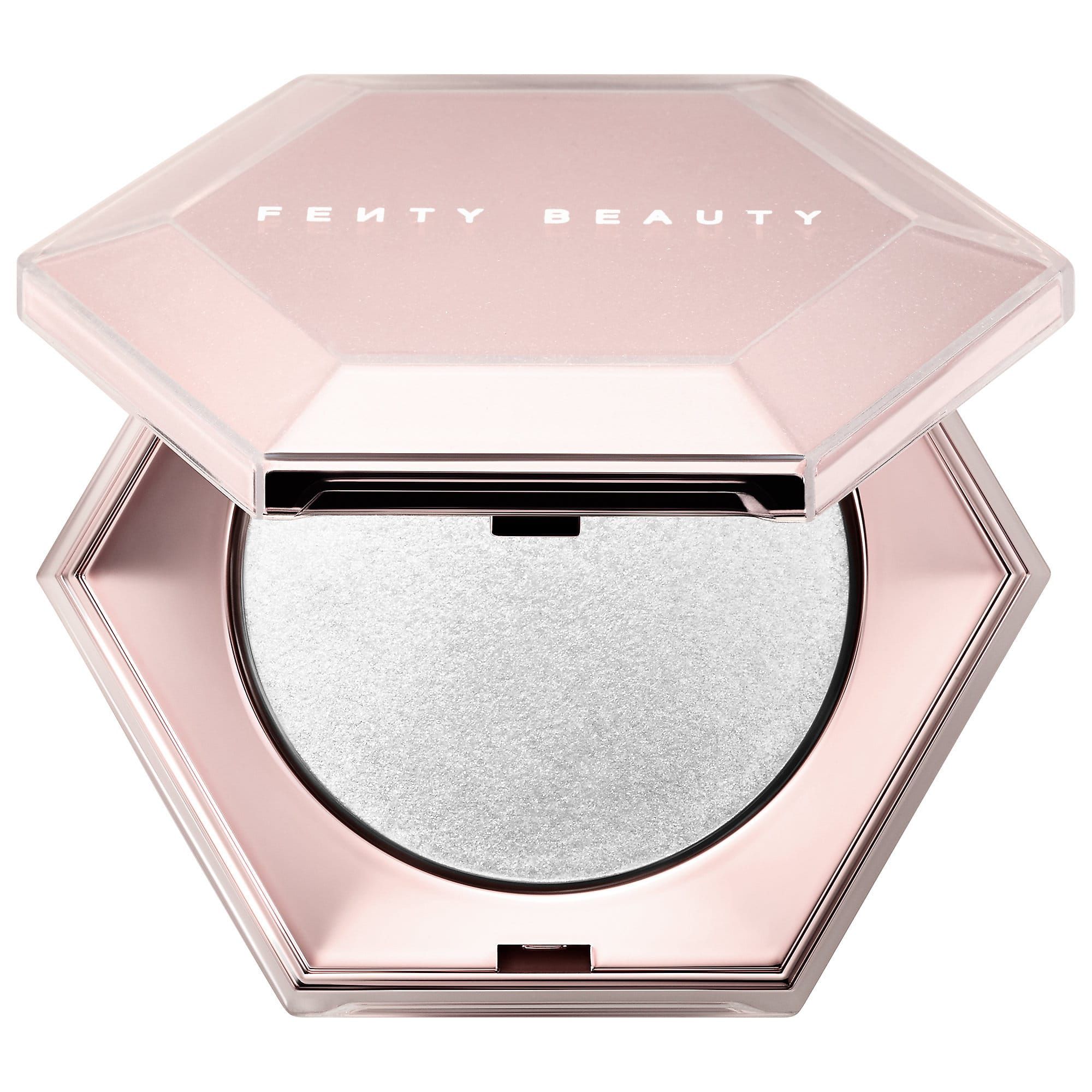 The biggest celebrity endorsement for glitter, glitter, and more glitter? Rihanna. Earlier this year, she launched a
gray highlighter
(yep, gray!) and now is back with a pure platinum sparkle that can be used on your cheekbones, lids, lips… Hell, it can be used all over your body — and we're guessing RiRi would co-sign the suggestion.
Fenty Beauty By Rihanna Diamond Bomb All-Over Diamond Veil, $38, available at Sephora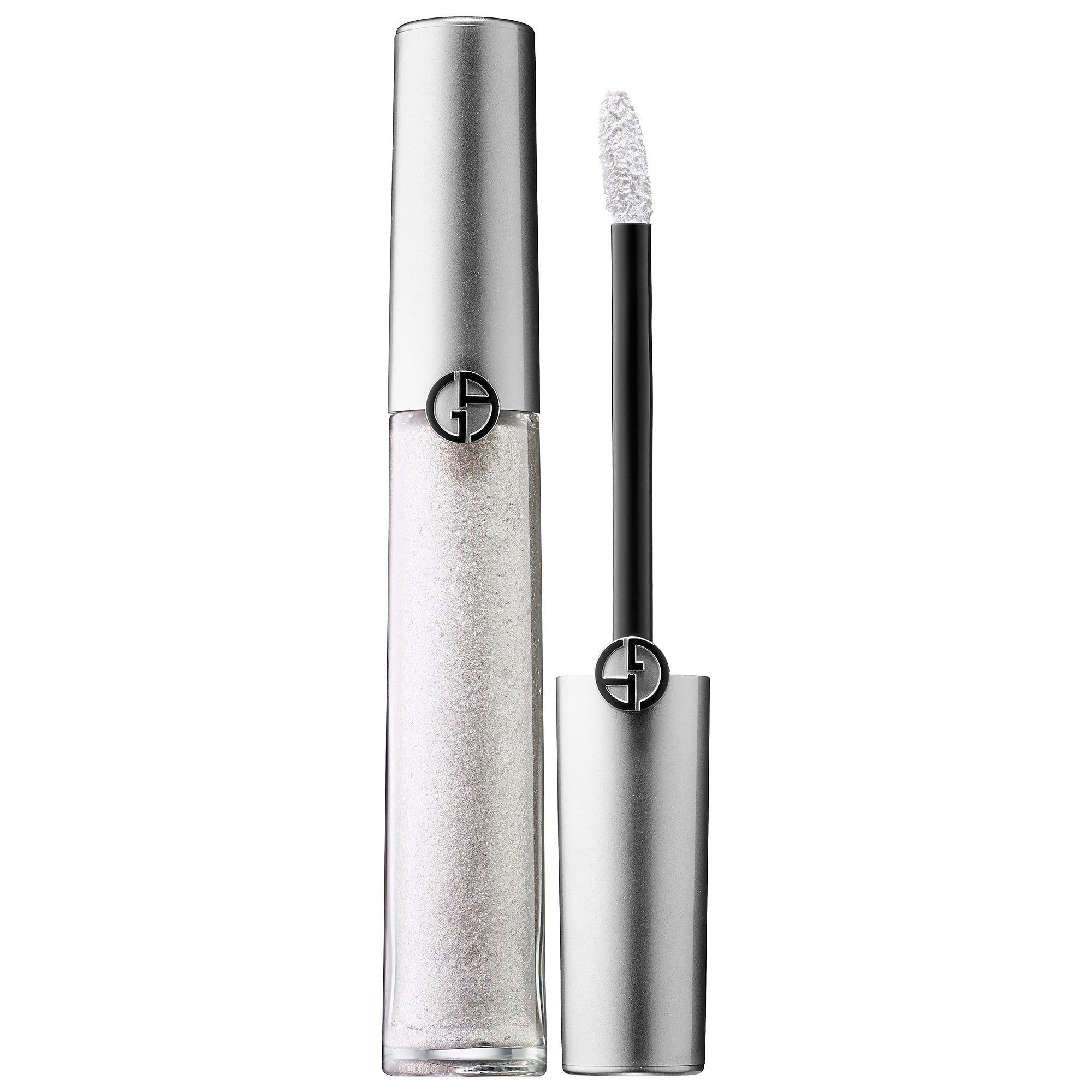 Ah, a classic. There are few makeup products that exist today that can transport you straight to 1999 — and this is one of them. Although it's available in other retro shades (think: baby pinks and blues), it's this liquid shadow's white-silver hue we enjoy the most. In fact, it's exactly what we imagine Matthew McConaughey meant when he said, "Frost yourself."
Giorgio Armani Beauty Eye Tint Liquid Eyeshadow, $39, available at Sephora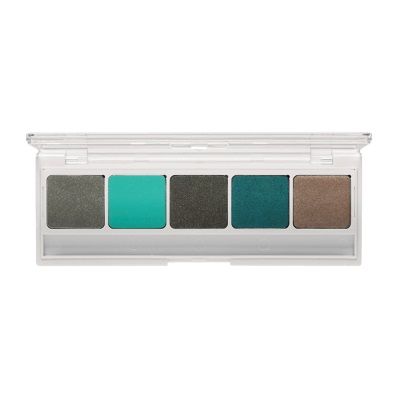 The only way we can justify buying this $50, five-shade palette is because there are three silver shadows that look just as good solo as they do worn together.
Natasha Denona Eyeshadow Palette 7, $48, available at Sephora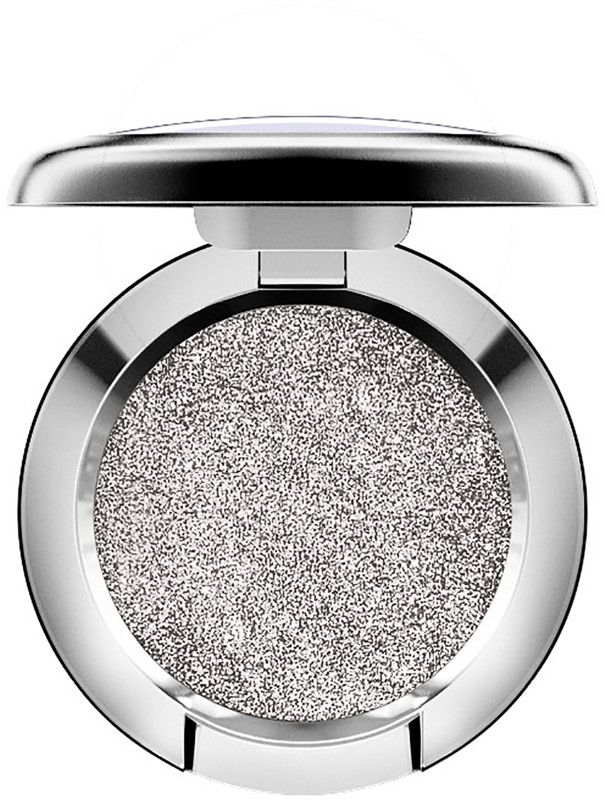 Aptly named Shiny Pretty Things, this little eyeshadow from MAC is the quintessential silver. It's warm, but icy; sparkly, but creamy — and, because of this, looks flattering on all skin tones.
MAC Shiny Pretty Things Shadow, $21, available at Ulta Beauty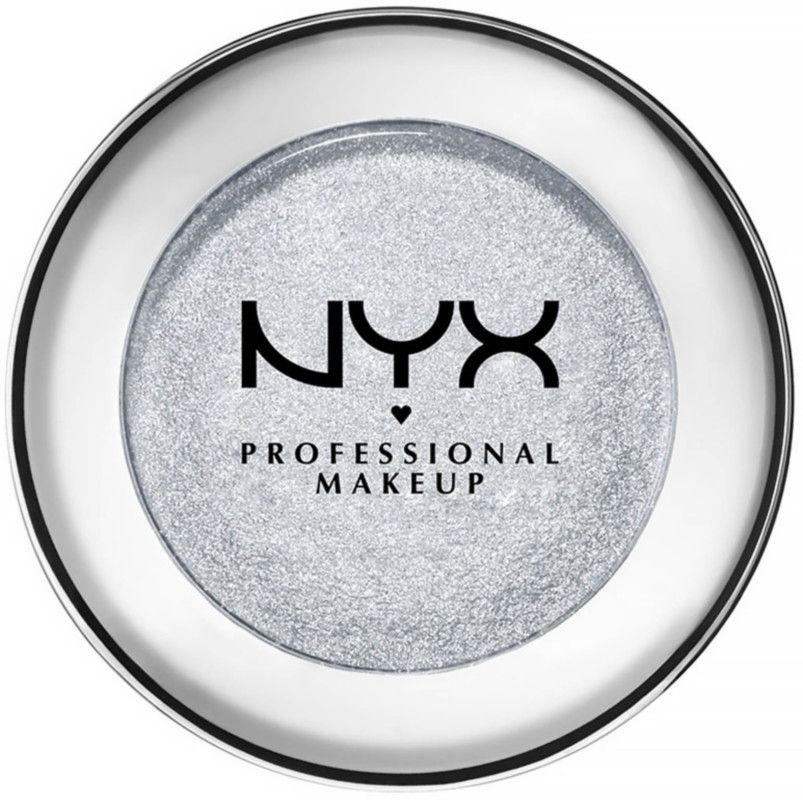 Looking for a slightly more affordable option? Nyx has you covered with this metallic silver that's so pigmented you can skip the brush and apply it with your fingers.
NYX Professional Makeup Prismatic Eyeshadow, $5.99, available at Ulta Beauty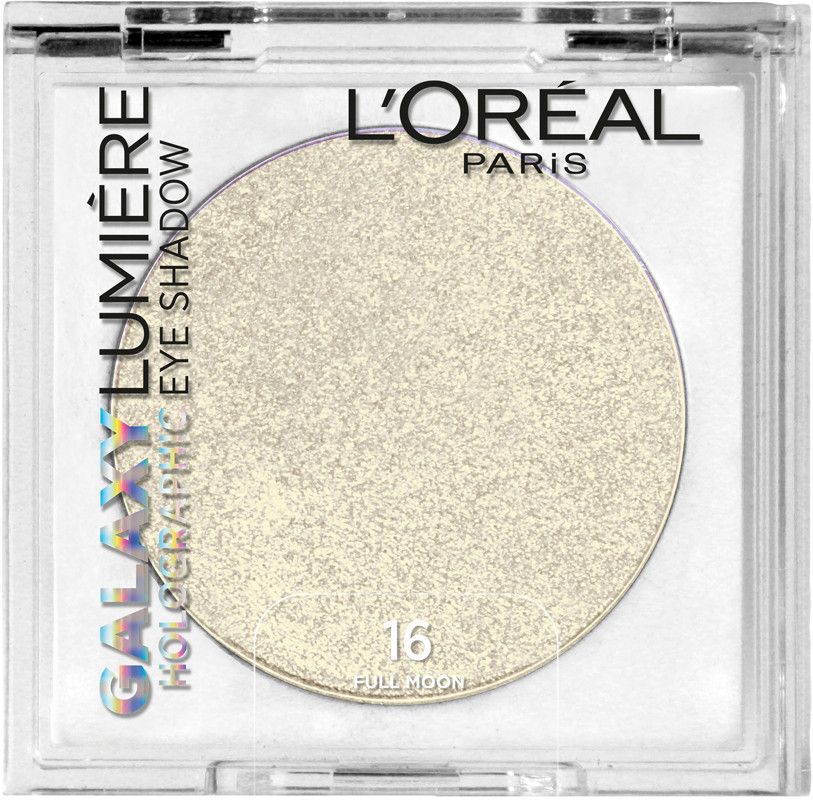 Add some iridescence to the last pick and you've got L'Oréal's Galaxy Lumière Eyeshadow. It's just the pop of holographic sheen you need to master inner-corner strobing.
L'Oréal Infallible Galaxy Lumiere Holographic Eyeshadow, $12.99, available at Ulta Beauty
Click HERE to read more from Refinery29


Loading ...