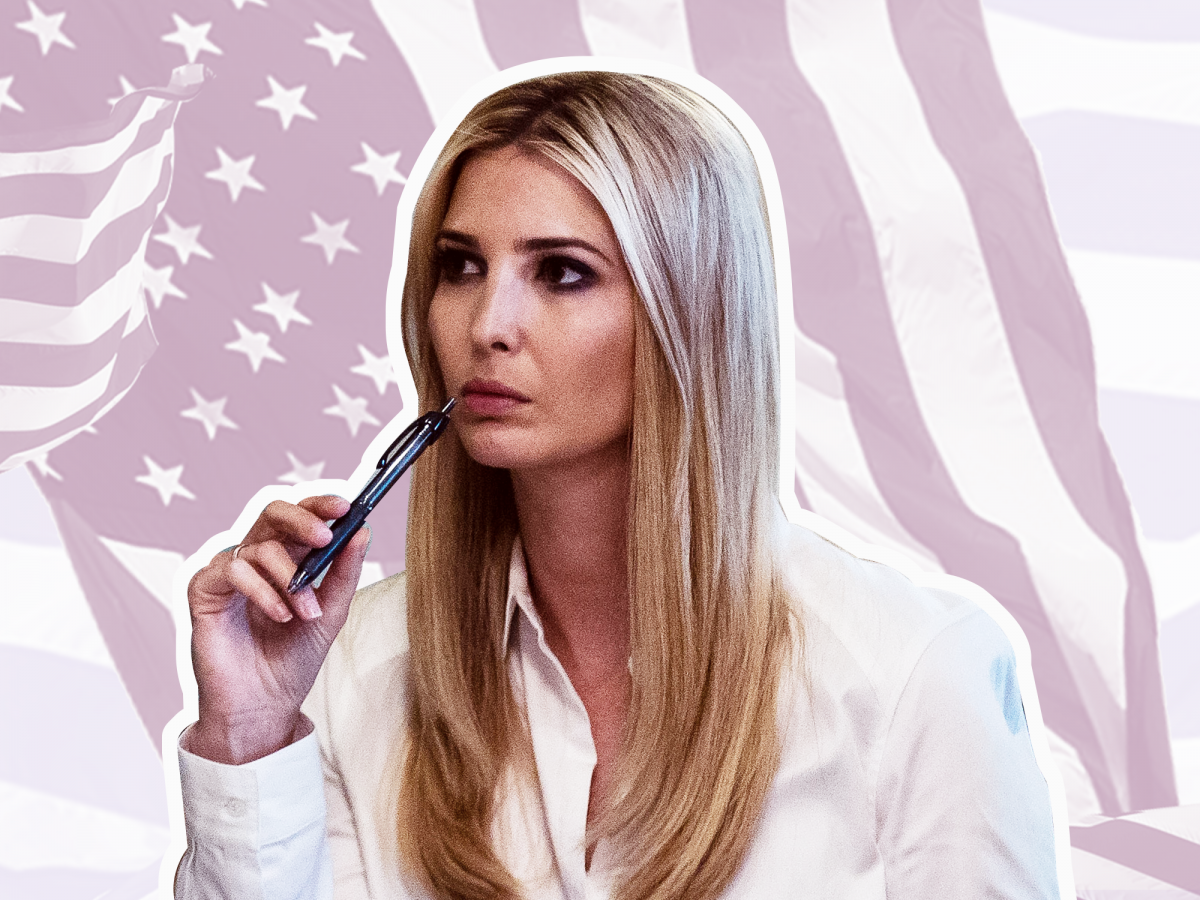 Ivanka's schedule has not been made public, so each week, we will do our best to cover the public events and forums she attends, the meetings she has with lawmakers and government officials, and her social media presence.
Friday, November 30
• Ivanka attended the G20 summit in Argentina.
Important that the #G20Argentina countries recognized and committed to our top pro-growth, people first policies, including in the Communiqué a strong commitment to workforce development and the economic empowerment of women.https://t.co/cFEJdARkpt pic.twitter.com/MBD1GfOIXD
— Ivanka Trump (@IvankaTrump) December 2, 2018
• Ivanka wore a shiny, white pantsuit designed by Gabriela Hearst, an outspoken Trump critic who has refused to dress Melania Trump, for a gala in Argentina.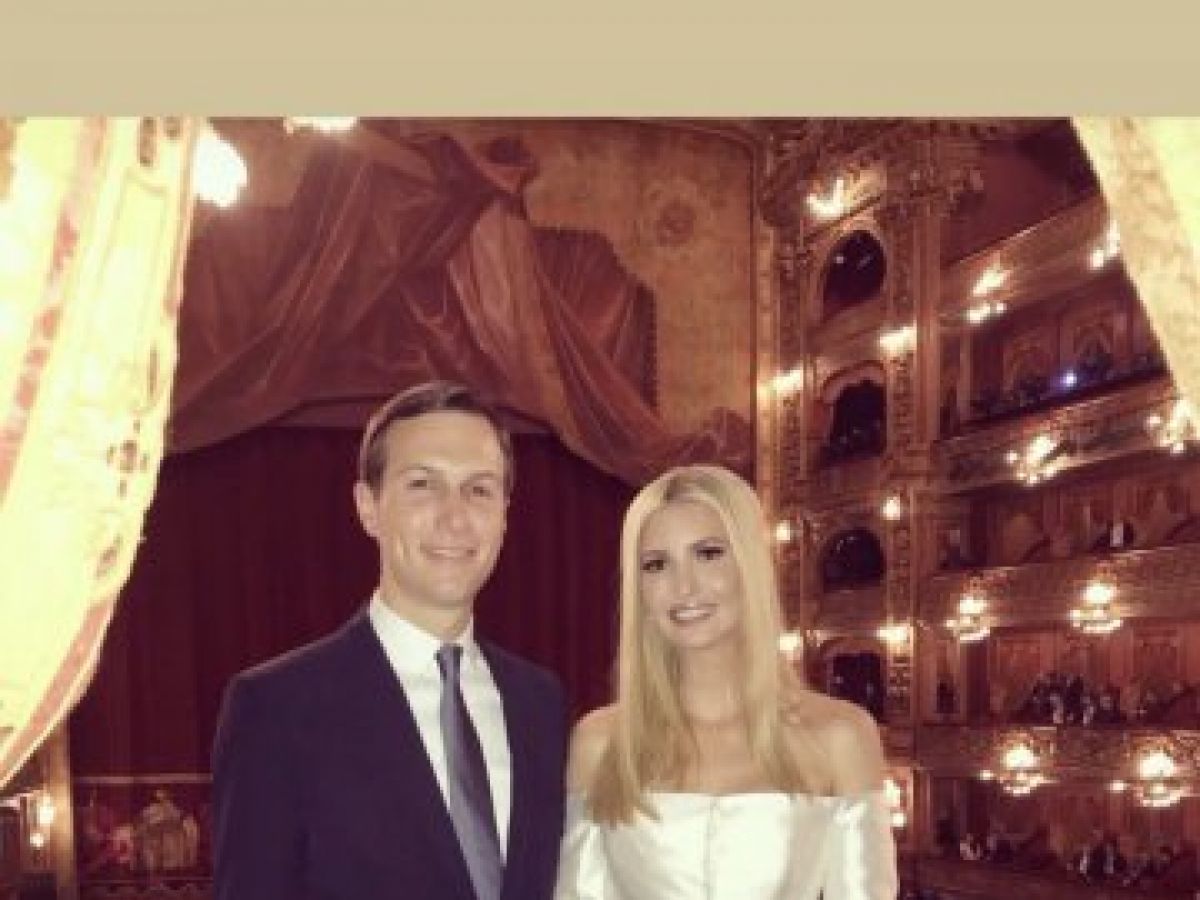 • News hits that special counsel Robert Mueller is investigating Ivanka and Donald Trump Jr.'s role in attempting to build a Trump Tower skyscraper in Moscow.
Saturday, December 1
• Ivanka visited Mexico to celebrate the inauguration of president Andrés Manuel López Obrador.
View this post on Instagram
Congratulations President López Obrador and First Lady Ms. Gutiérrez Müller. It was an honor to join you today to celebrate your inauguration and reaffirm the deep and enduring relations between our two countries ?? ?? ……. Felicitaciones Presidente López Obrador y Primera Dama Gutiérrez Müller. Fue un honor celebrar su inauguración y reafirmar la relación sólida y duradera entre nuestros dos países ?? ??
A post shared by Ivanka Trump (@ivankatrump) on Dec 1, 2018 at 4:49pm PST
Monday, December 3
• Ivanka outed herself as a fan of the Washington Redskins, who still haven't changed their name to something non-offensive, by retweeting a reporter's game commentary.
Adrian Peterson with a 90-yard TD run, handoff by Mark Sanchez pic.twitter.com/Y1DPu5H3am
— Dov Kleiman (@NFL_DovKleiman) December 4, 2018
• Ivanka joined the Secretaries of Education, Labor, and Commerce in the signing of an agreement with the Swiss government to promote collaboration in workforce development.
Today I joined Secretaries DeVos, Ross and Acosta and Swiss Federal Councillor for the signing of a Memorandum of Understanding, which will build on our Admin's workforce development strategy and encourage Swiss companies with US operations to invest in America's workers! Thank you to the 20+ Swiss companies that signed our #PledgeToAmericasWorkers and together created NEW opportunities for 40,000+ Americans! ?? ??
A post shared by Ivanka Trump (@ivankatrump) on Dec 3, 2018 at 9:03am PST
• The conservative Washington Examiner published a story praising Ivanka for her work to combat human trafficking.
Tuesday, December 4
• Ivanka has landed a spot on Forbes' World's 100 Most Powerful Women list for the second year in a row, which proves the power of her carefully curated brand.
Wednesday, December 5
• Ivanka
attended the funeral of George H.W. Bush
(and awkwardly sat next to Chelsea Clinton). In the video below, you can see the interaction between the two, who reportedly used to be friends. In March, Clinton
made it clear
on
The Late Show with Stephen Colbert
that those days are over. "I have not spoken to her in a long time," Clinton said. "It's clear, though, that she has supported policies and decisions that I don't agree with. I've been very vocal about my opposition to President Trump and this White House." It looks like Ivanka's doing all the talking here.
• An increasing number of parents are naming their baby girls "Ivanka" and "Melania," according to Social Security Administration records. "Ivanka is a much more distinctive and much less intrinsically likable name [than Melania]: That 'ank' syllable is not very attractive," Pamela Redmond Satran, author and cofounder of Nameberry.com, told Refinery29. "Figuratively, at this point there's still only one Ivanka — just like there's only one Kanye, one Barack, one Madonna — no matter how many other people get the name."
Click HERE to read more from Refinery29


Loading ...