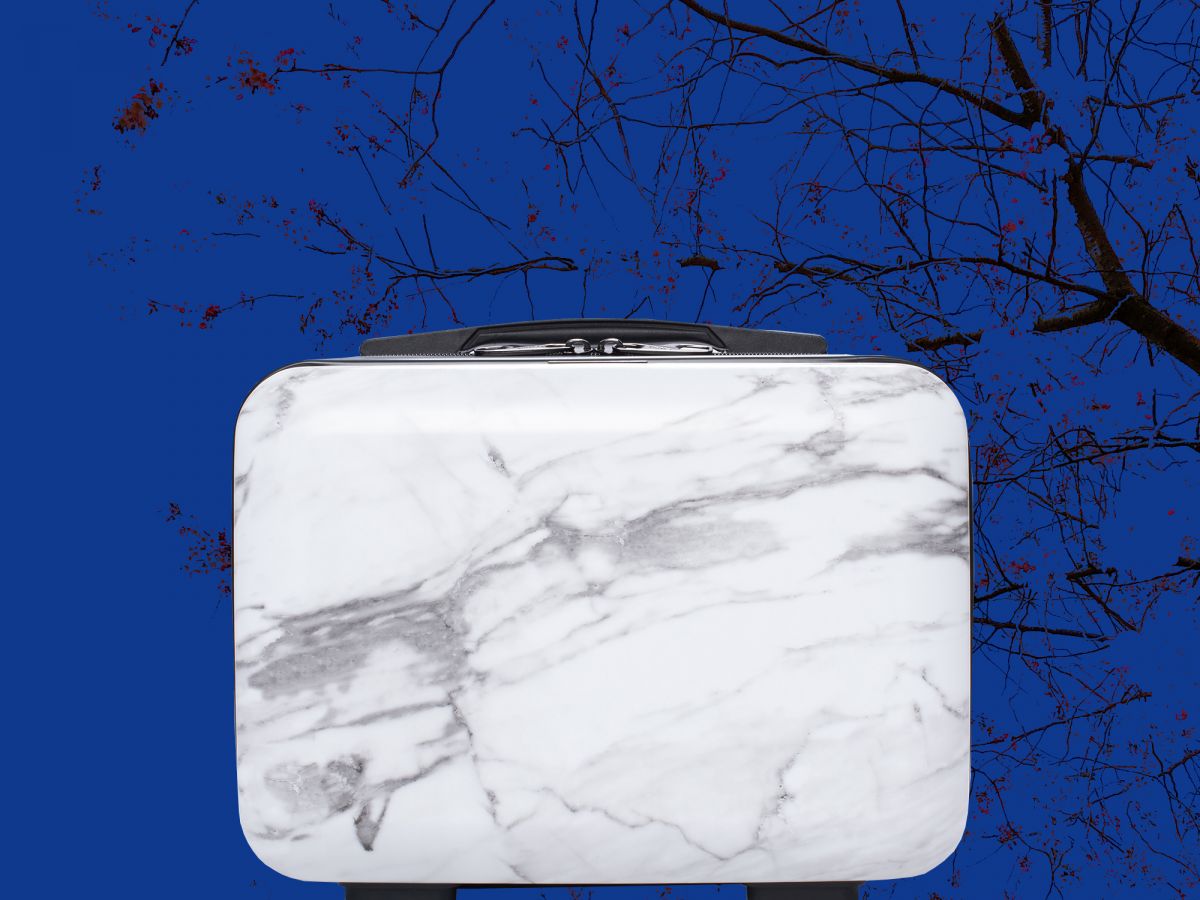 Knock on wood, but it's been years since the TSA has seized one of our bulging makeup bags or an airline has lost our dopp kits. It's not that either entity has become more forgiving about what we can take on a plane or more efficient about handling our gear. We've simply learned a few things along the way: N ever place prized beauty products inside anything other than a carry-on and always make sure you have appropriate housing for what shockingly adds up to thousands of dollars in goods.
We've probably just jinxed the whole thing by acknowledging our good fortune, but the truth is that having the right makeup bag isn't just about being able to whip out a separate pouch at security. It's all about knowing what kind of person you are, and how many designated compartments you need to keep yourself from leaving a Tom Ford lipstick behind at a hotel (again).
Before holiday travel gets any more harried, check out the best options for keeping your beauty shit together in the slides ahead.

Best For: The Neat Freak
Liquid foundations, jelly highlighters, goopy lip glosses — makeup is messy stuff. This vegan, quilted poly case — which is water resistant, machine washable, and has a wipeable interior — is made to look good, even in the wake of spills and loose lipstick lids. It's also engineered with sturdy, extra-wide zippers, RFID cloaking to protect from identity theft, and can be adorned with cheeky statement badges that adhere with a blast from your hair dryer.
Oliver Thomas Not A Trainwreck Case, $55, available at Oliver Thomas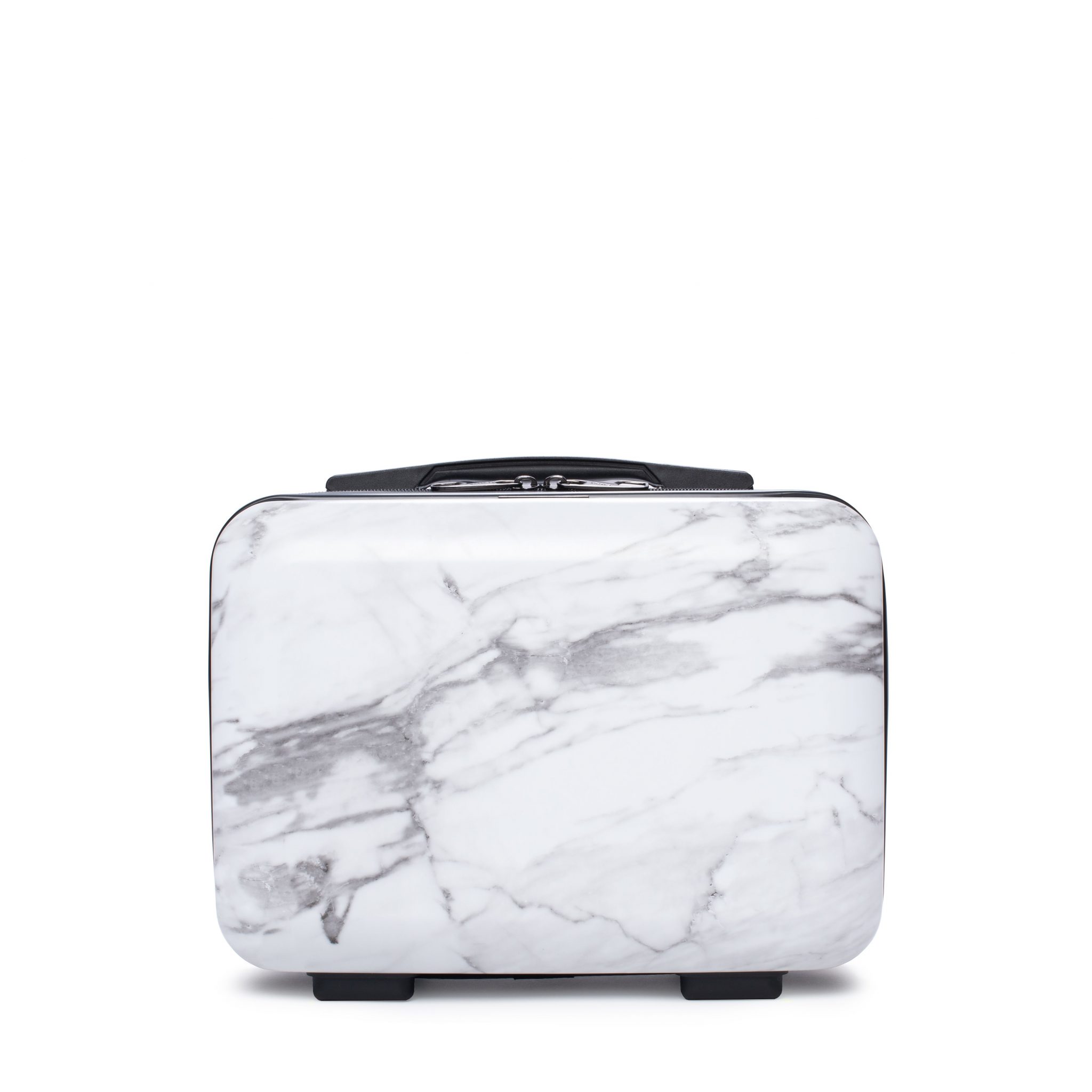 Best For: The Frequent Flyer
Short of boasting its own set of wheels, this marbled makeup case does everything your favorite full-sized suitcase can: A hard shell protects its contents from aggro handling, interior zippered compartments keep everything snuggly in place, the elastic strap slings around the handle of your wheeled carry on, and a detachable strap allows you to carry the whole thing like a laptop bag. The endgame: Never having to mourn a missing makeup bag due to lost baggage again.
Calpak Calpak Vanity Case, $75, available at Calpak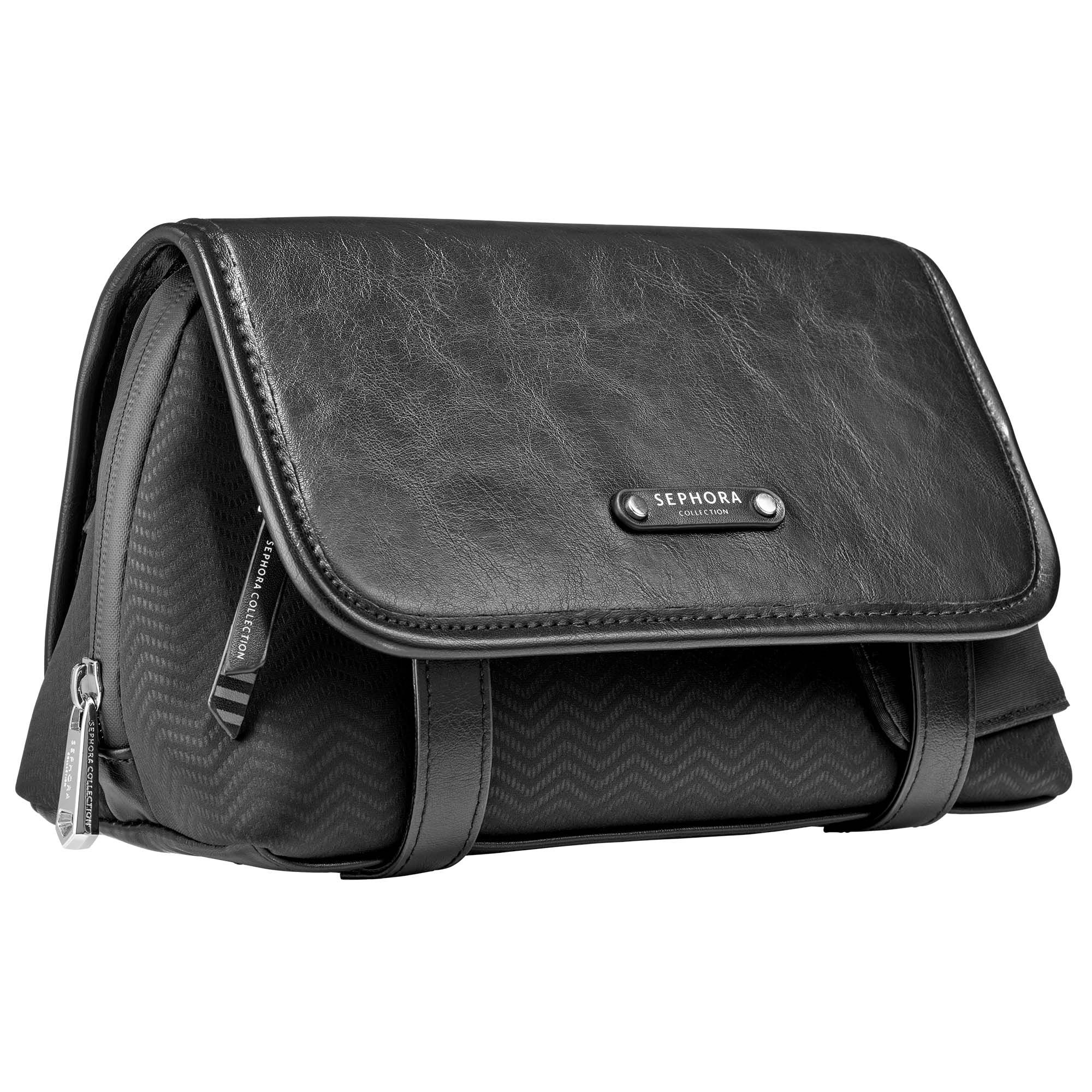 Best For: The Pragmatist
Most makeup bags are built with compartments for compacts, pencils, and bullets. Others are designed to house brushes. Unfortunately, few are designed to accommodate both. Leave it to Sephora to split the difference: A panel devoted to makeup brush storage features elastic straps to house any sized handle while zippered pockets keep compacts and palettes in place. There's even a soft wedge pouch to contain everything else without the extra bulk that can come from more structured cases.
Sephora Collection Sephora Collection Fold-Out Organizer, $28, available at Sephora

Best For: The Minimalist
Glossier has been hooking customers up with these souped-up Ziplocs since day one — and over the years, we've repurposed them for just about everything. Now, beginning December 7 and after a long hiatus, the chic little cases will once again be sold on the brand's site, a la carte.
At $6, the set of two medium-sized pouches aren't just affordable, they're the perfect catch-all for the less-is-more set. The cloudy, quart-sized numbers provide plenty of room for all the GRWM essentials (like lip balm, eyeliner, concealer, and a vape pen) and just enough visibility to see what you're reaching for, without advertising exactly what's inside.
Glossier Glossier Medium Pink Pouch, $6, available at Glossier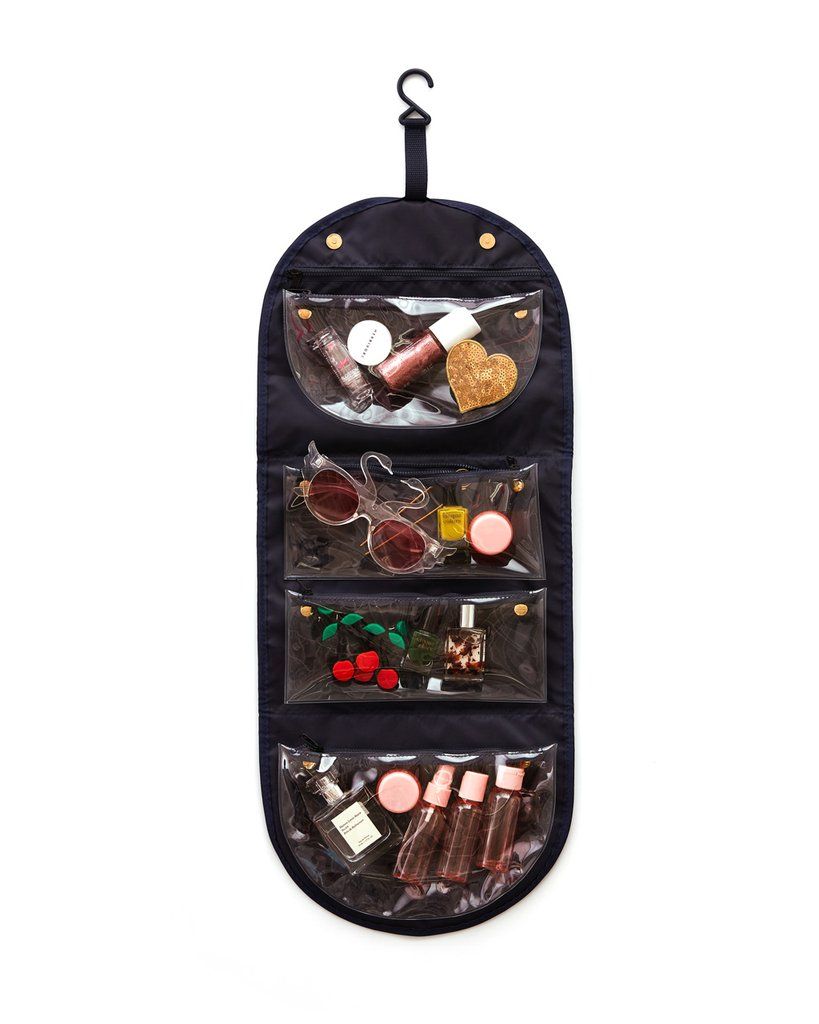 Best For:
The Scatterbrain
We've become absolute pros at leaving at least one thing in the bathroom when checking out of a hotel room. Or, we used to be. Now, we rely on hanging makeup bags to keep everything in its place. Because its inside pouches are clear, this case acts more like a bathroom shelf while dangling from a door hook; we can see every inch of what we packed, without having to dig through an entire bag just to get to a skinny eye pencil. The pouches snap out and easily slip into our day bags, not that we mind taking the whole thing with us.
ban.do Getaway Travel Organizer in Field Day, $35, available at ban.do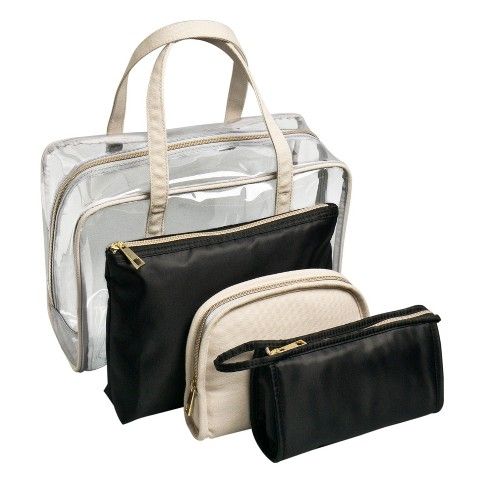 Best For: The Maximalist
Take a look at any pro artist's kit: Like makeup matryoshka, you'll find bags in bags in bags, because the multi-pouch system offers the best way to stay organized. This four-piece kit is stocked with a wide pencil case, a soft round-top case (for lipsticks, foundations, bronzers, and highlighters), and a large zippered pouch for palettes and wipes. All of those nest in a clear weekender case, ensuring there's a proper place for everything but the bathroom sink.
Sonia Kashuk Sonia Kashuk™ 4pc Makeup Bag Set, $34.99, available at Target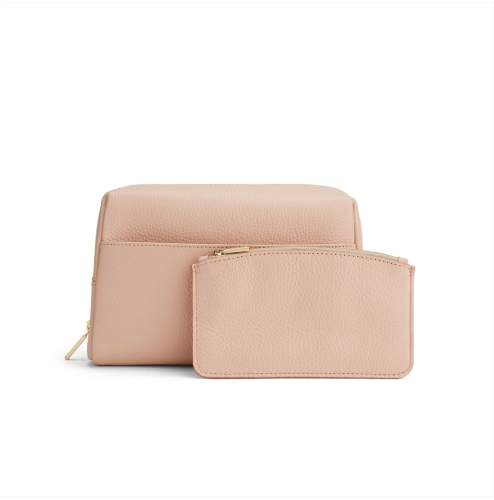 Best For: The Trendsetter
Makeup artist Daniel Martin is turning out some of the most sophisticated looks this year, and we're not just talking about Meghan Markle's wedding makeup. The pro also co-designed this timeless leather makeup case, which features a secondary pouch that neatly nestles inside an exterior pocket and can be monogrammed or embossed with gold foil hearts, stars, or clovers. As if that weren't smart enough, Martin is donating all of his partnership proceeds to the nonprofit H.E.A.R.T., which helps provide support to survivors of abuse and neglect, something that Cuyana will match in full.
Cuyana Vanity Case Set, $110, available at Cuyana
Click HERE to read more from Refinery29


Loading ...