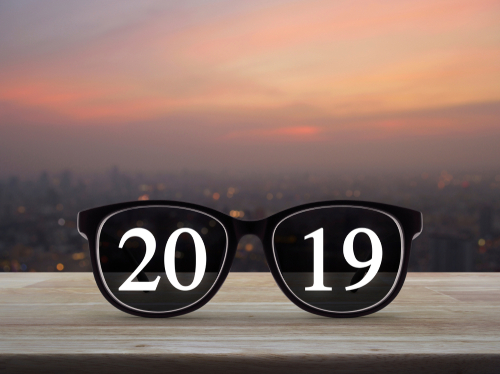 As eyewear trends come and go, the fashion industry and influencers will never run out of creative juices in experimenting to be updated in transforming its design to a better and unique version.
What else could you reward yourself in celebrating another year? This is probably the best season for you to get yourself a new pair of glasses.
These are the trends in the eyewear industry that you can expect in 2019.
1.Statement Frames
Like David Barton, a famous eyeglasses designer, who encourages everyone to experiment in finding the right one for you, the statement glasses will never go out of style as offered by eyewear online stores like Firmoo.
Every year, designers create innovative ways for consumers to express their purpose and personality through what they wear. Bling and studs makes you look richer and cooler, while playing on colors and frames are creating identity.
Talking about the rise of authenticity and details, more and more structures are becoming personalized. You can now have bamboo glasses, a wide range of metallic styles, 3D patterns, and floral designs.
As it is said that you are what you wear, regardless of style, color, and shape, people will surely talk about your unique fashion sense in 2019.
2. Color your Frames
Whether it is for indoor or outdoor use, pale pastel will be the best fashion colors for your eyewear this year.
You may choose from the subtle colors of blue, pink, yellow or green, depending if it matches your skin tone. You may also consider trading your traditional black shades to more fun and quirky color. It will make you stand out, especially if you have new hair color and cut.
But, do remember the principle in color selection: light skin will do well with warmer colors like tortoiseshell and brown, while a deeper skin tone goes well with lighter and cooler shades like gold, pink, blue, and undertones.
3. Topline Frames
Top line frames projects a distinctive style from a typical classic frame, as it is the basis for the pattern and color of the glasses. Usually, these dual-color glasses have a darker color on the top of the frame and a lighter color in the bottom. This framing style creates an illusionary eye lift as it highlights your eyebrows.
Depending on the form and its color, it gives a professional, old-school, nerdy-nostalgia, or chic-modern look.
4. Transparent Frames
These are one of the newest frame styles. It looks like a see-through eyeglass that offers an "invisible" effect. These glasses make an illusion that you are not wearing any glasses at all. Though it may be translucent, it is undeniably giving you a softer and graceful elegant look.
5. Shield Frames Remain
Active and sportswear is always in the commercial runway that is why this shield frames will never get a drought in the fashion industry. This style still has tinted lenses with an extended oversized rectangle shape frames with flat top-lines — this style even acetates the structure in a contemporary approach.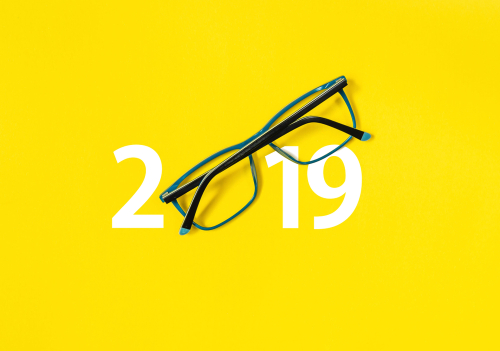 6. Go with Geometry
As other brands are trimming out the round edges and bold angle looks, octagonal and hexagonal shapes provide a more high-fashion appearance.
This style may deviate from the traditional eyewear, but it brings back a highly classic vintage aesthetic which is something that will be noticeable in 2019. There is a new trend called "kidulting" that is emerging, which is a fashion statement that brings the 90s melancholy presented in a high-fashion millennial look.
7. Shrinking Frames
It is evident that modern frames became rimless and smaller as fashion is becoming unisex-leading. With that, more circular and cat-eyed frames are also emerging.
As the details are becoming subtle and create a retro-effect, do remember that these styles may not adequately protect your sensitive skin from harmful UV rays and is more solely used as an expression for fashion.
Conclusion
If you still do not have a New Year's resolution in 2019, then probably you can step out from your comfort zone and try these newest trends. For sure, everyone is excited to see how you slay these modern frames regardless of the scene. Try reinventing your styles and do it in the most fun and innovative way.